Berthon Power attend METS 2019

Berthon Power attended the Marine Equipment Trade Show with Cox Powertrain.
METS 2019 saw thousands of companies from all around the world come together under one roof to exhibit all things marine related. Exhibiting inside the Super Yacht Pavilion provided Berthon Power, alongside Cox Powertrain, the ideal opportunity to discuss with visitors the advantages of the revolutionary Cox Powertrain CXO300, the world's first 300hp diesel outboard engine.
As current market trends show boats inevitably getting bigger the advantages of a 60% higher torque, in comparison to the petrol outboard equivalent, 25% better fuel economy plus longer service intervals impressed many delegates either looking to repower their existing craft or incorporating the outboard into future designs.
For operators of craft in more remote locations diesel also offers the advantage of availability with many super yacht captains remarking on the benefit of fuelling the tenders kept on-board the yacht from the main tanks.
Cox Powertrain have also released the final cowling designs that are manufactured in carbon fibre to reduce weight. The sleek styling lines can be changed with fully customisable paintwork if required.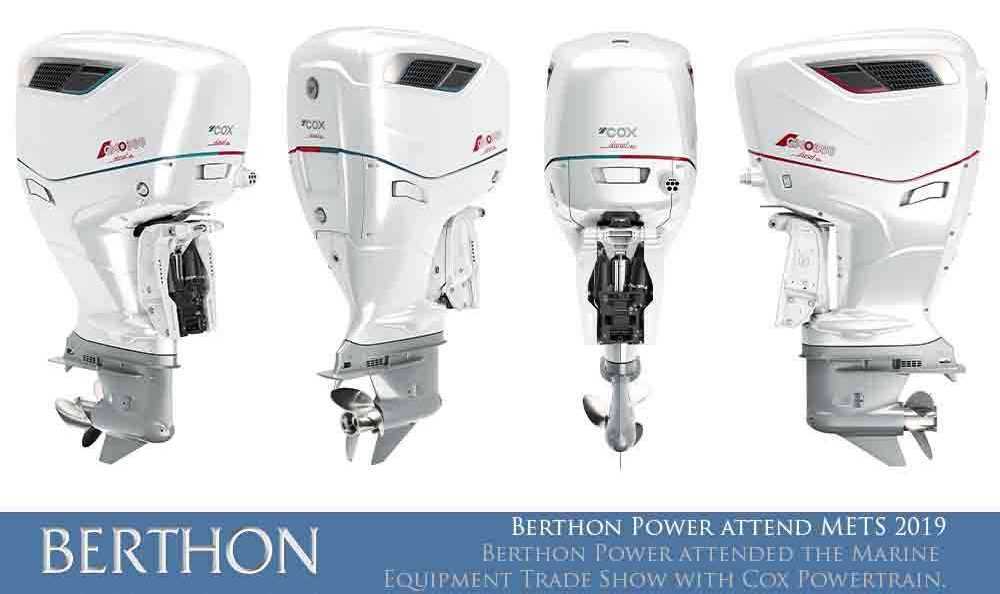 With the state of the art production lines now fully installed at the Cox factory in Shoreham, Berthon Power eagerly anticipates delivery of the first engines in Q1 2020.