Another Versadock installation
Versadock installation – a specifically designed dock for an Axopar in the Swiss Alps

Versadock installation designed a dock for an Axopar in the Swiss Alps. Naval architecture is all about progress. Just take a moment to think about how boats have changed in your lifetime. There are however seminal moments. The RIB was one such moment. Moving boating into a faster, safer and more family-friendly era. Leisure powerboating boomed on the back of this design evolution. More recently the demand for comfort and style combined with performance and adventure has lead to a new phenomenon. The Axopar range of boats offer an uncompromising range of unique and exciting, "avant-garde", fun-inspired designs.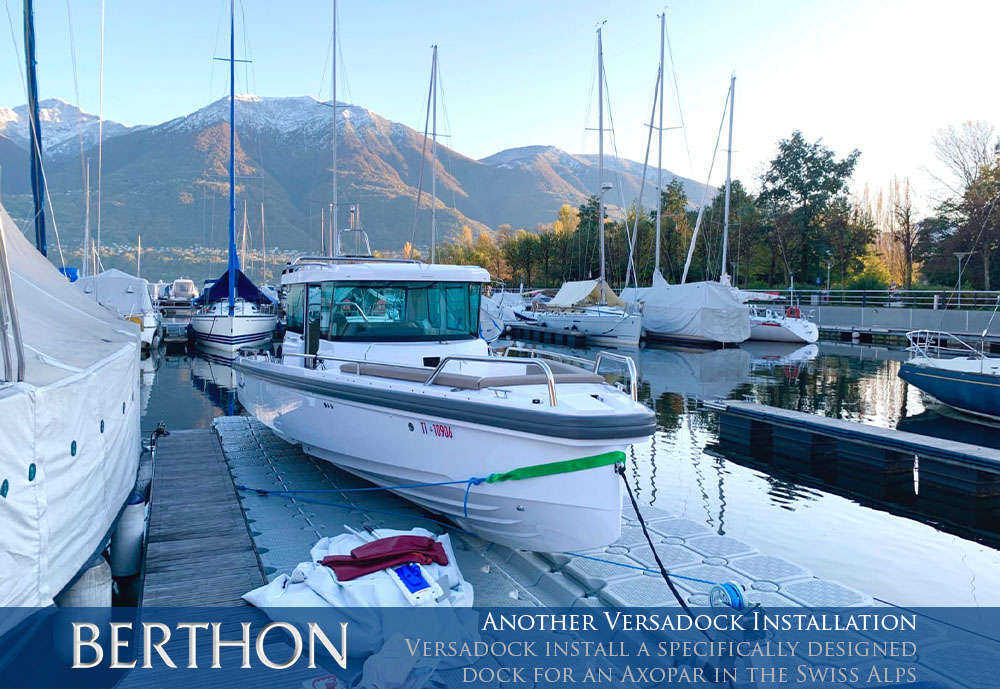 What better place to keep this stunning high-speed adventurer than on Lake Maggiore. Stretching for 40 miles this lake runs from the plains of Lombardy in Italy to the breathtaking Swiss Alps.
The dock was designed specifically to fit the Axopar with a unique entry to the dock allowing the bow thruster to lift cleanly above the bunk system before letting the boat settle securely in place.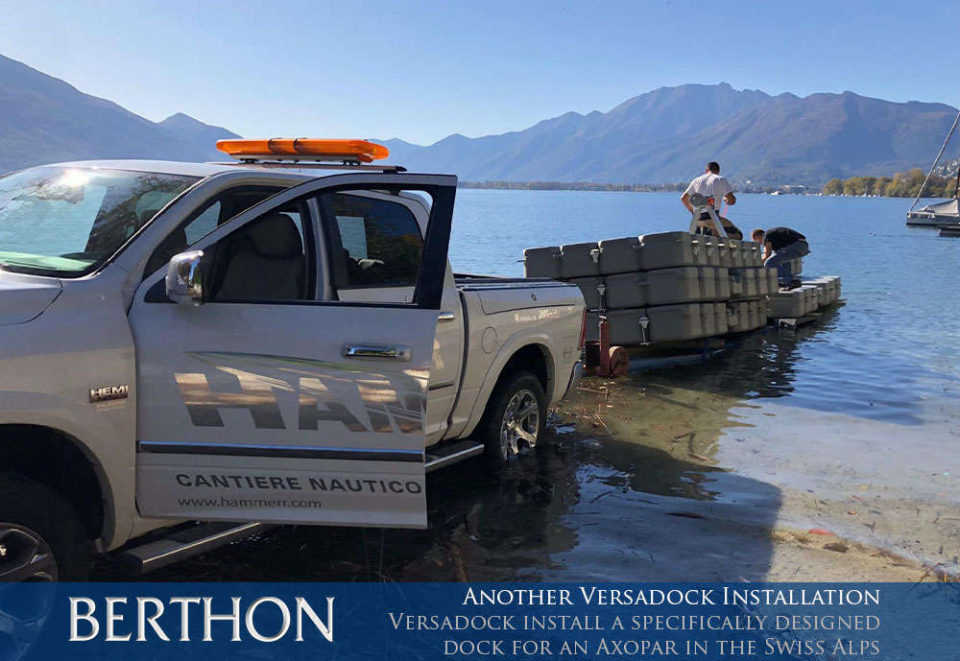 This dock was shipped from our Lymington base where it was met by a team of eager installers. In just one day they had the dock assembled and towed into place. They even had time for a little picnic on the dock while towing it to its new home.
Now two great design icons come together to make the most of a life in a truly stunning setting.