The Designs
Designed to meet the most demanding requirements in all sea states
Vessel Designs
Berthon Boat Company has been building boats since 1877. In recent years, Berthon has built 38 all weather self-righting lifeboats for the RNLI along with a number of Pilot, Patrol and Survey vessels for other commercial workboat clients. Using the experience gained in these demanding environments, Berthon has developed a range of designs with Peter Eyre, naval architect of the Shannon Class Lifeboat, to provide unrivalled sea keeping ability to meet any current requirement.
All Berthon designs can be tailored to fully meet individual requirements. Berthon works closely with customers to provide a bespoke vessel that is suited perfectly to your unique needs.
---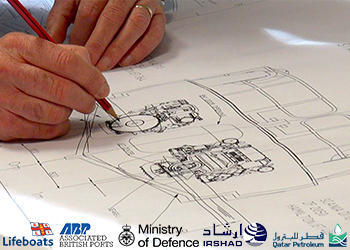 Bespoke Designs
Either working with a Client's nominated naval architect/design house or working with our design partners, Berthon can project manage the design and build process from the outset.
You can always be assured that our builds are extensively planned and executed with the utmost skill and professionalism.
---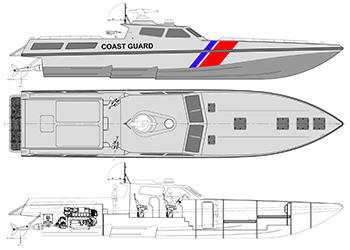 Interceptors Boat Designs
The Interceptor is a long-range patrol craft that offers superior sea keeping ability and speed. The deep-vee hull form, designed by UK military specialists Vectis, incorporates race-derived hull steps that minimise drag and ensure ultra-low resistance through the water. The craft delivers superb all-weather performance; whilst advanced shock mitigation technology allows the crew to perform their duties effectively, even in the most testing marine environments.
---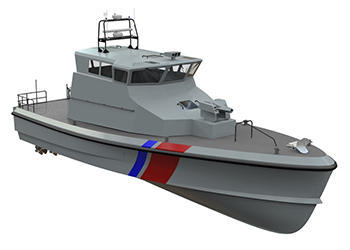 Patrol & Police Boat Designs
Working closely with our Design Partners, we have developed a range of 14m to 22m Police and Patrol boats.
Designed for patrol, interdiction, force protection and command duties in all sea states. The vessel offers superior seakeeping ability with a platform that prevents slamming. High speeds can be sustained, even in adverse sea conditions.
---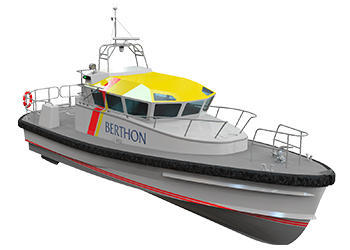 Search & Rescue Boat Designs
The next generation of SAR vessels built on the experience of the latest RNLI vessels and with hull design by Peter Eyre. Berthon have developed a full self-righting, fast and highly manoeuvrable vessel with an unrivalled ability to maintain high speed in adverse sea conditions.
---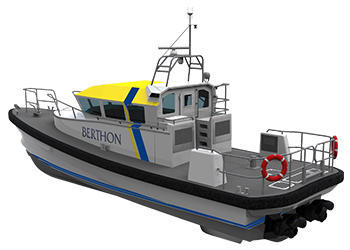 Pilot Boat Designs
A highly manoeuvrable, stable and comfortable platform for high speed pilot vessel applications developed from the rugged SAR world, with hull design by Peter Eyre.
---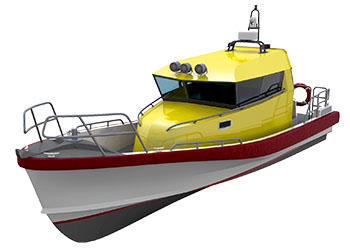 Multi Role & Work Boats Designs
Working closely with our Design Partners, we have developed a range of 10m to 17m Multi Role, Passenger and Work Boats. The vessels have been arranged to provide excellent visibility, efficient maintenance routes and a carefully laid out working environment.
With fully enclosed wheelhouses and option of self-right capability these vessels are suited to the most demanding operational environments. With a range of propulsion options the Berthon designs are suitable for multiple operations including Search and Rescue, Dive, Standby, Harbour duties, Patrol and multi-role workboat.
---
Shannon Class Lifeboat
The Shannon is the latest class to join the RNLI's All-weather lifeboat fleet and is the first to be propelled by waterjets making it's a very agile and manoeuvrable craft with excellent shallow draft capabilities.
---
Severn Class Lifeboat
The Severn Class all-weather lifeboats is the largest operated by the RNLI and the mainstay of their fleet, providing coverage up to 100 miles (160 km) offshore.