Berthon Marine Engineer, wins 2020 Lady Hamlyn award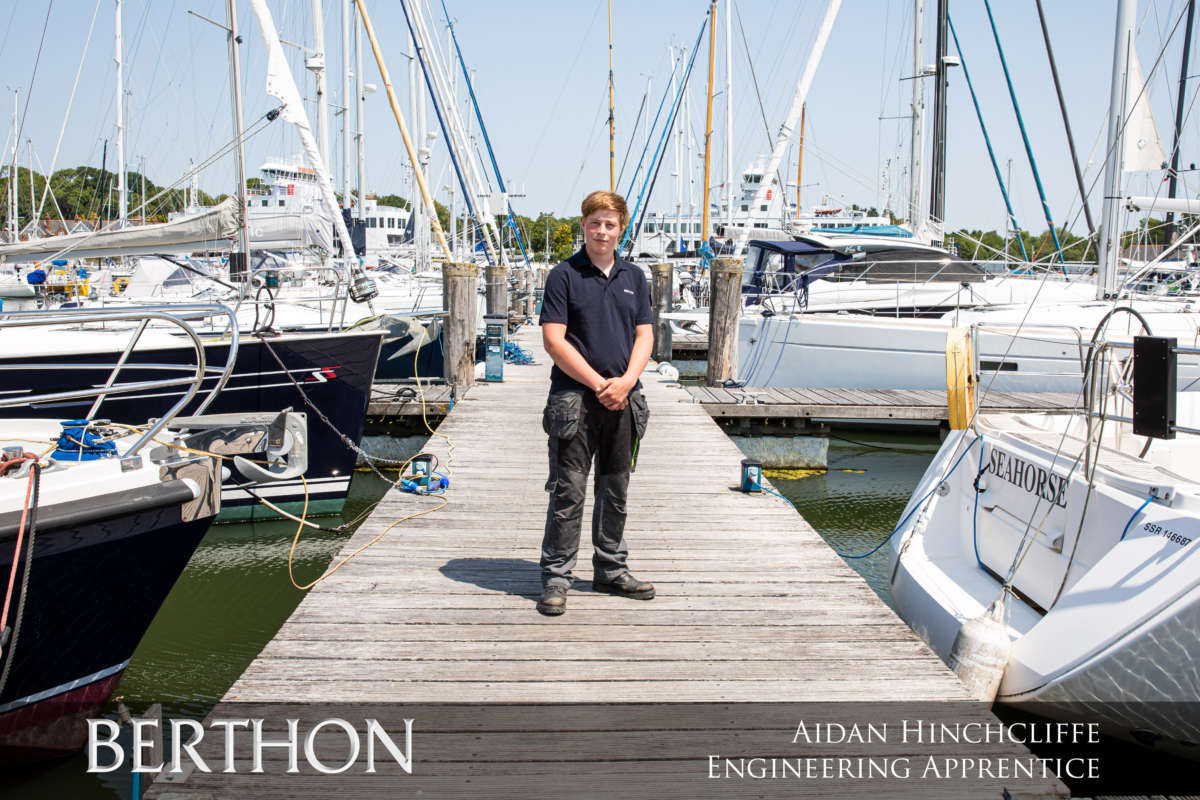 Berthon Marine Engineer Aiden, an ambitious teenager hoping to secure a career in marine engineering has been recognised for a breakthrough year in the industry.
Aidan Hinchcliffe, 16, recently won the 2020 Lady Hamlyn award from the Institute of Marine Engineering, Science and Technology.
The nationwide search celebrates apprentices who have demonstrated outstanding commitment to their professional development and offers them a bursary to help with their career.
Prior to lockdown, Aidan commuted five days a week. Waking up before 5am to embark on a journey to Lymington. This is where he is gaining expert training as part of a four-year apprenticeship with Berthon Boat Company.
Aidan said: "Berthon is based in Lymington and is synonymous with yacht building and repairs. I catch the 6.25am ferry from Yarmouth to get there.
"Last year I began the apprenticeship as a marine engineer and spend four days at Berthon and one at college. I hope it will lead to a successful career as a marine engineer. Once qualified and confident in my role, I will be looking at further development within the company."
"It was a fantastic surprise to win the Lady Hamlyn award. It's my first year of doing the apprentice and I really appreciate the opportunity Berthon has given me."
Since lockdown began, all practical elements of the apprenticeship have been put on hold. With those included on the scheme instead working on hands-on projects from home.
In Aidan's case this has allowed him to add to a bulging portfolio which includes creating a fully functional outboard for a boat, making a one-man hovercraft out of a petrol leaf blower, and building a Velo Van — a mini-caravan — from scratch. Recent months have seen him devoting time to the restoration of a 1979 Suzuki motorbike.
Keith Longman, the yard manager at Berthon Marina, said:
'We are extremely pleased that one of our first-year apprentices has won the Lady Hamlyn Award with IMarEST after an application and interview process. Aidan has shown great enthusiasm, promise, and commitment since starting his apprenticeship. Berthon has been at the forefront of developing new Apprenticeship standards for the industry and apprentices such as Aidan are already beginning to reap the benefits of these changes.  This is excellent and exciting news for Aidan – well done!"