Berthon's Marine Apprenticeship Scheme
Berthon's award-winning apprenticeship scheme has been a trailblazer for the marine industry, and a pillar of the company since it began back in 1851. This is not your average marine apprenticeship. At Berthon, you will have the opportunity to work on a wide variety of projects, from classic wooden boats to MOD and Royal Navy vessels, luxurious motor yachts, and everything in-between.
With state-of-the-art facilities, modern technologically relevant training, and working with a world-renowned company, we can provide you with a proper and secure future, in addition to a viable career path.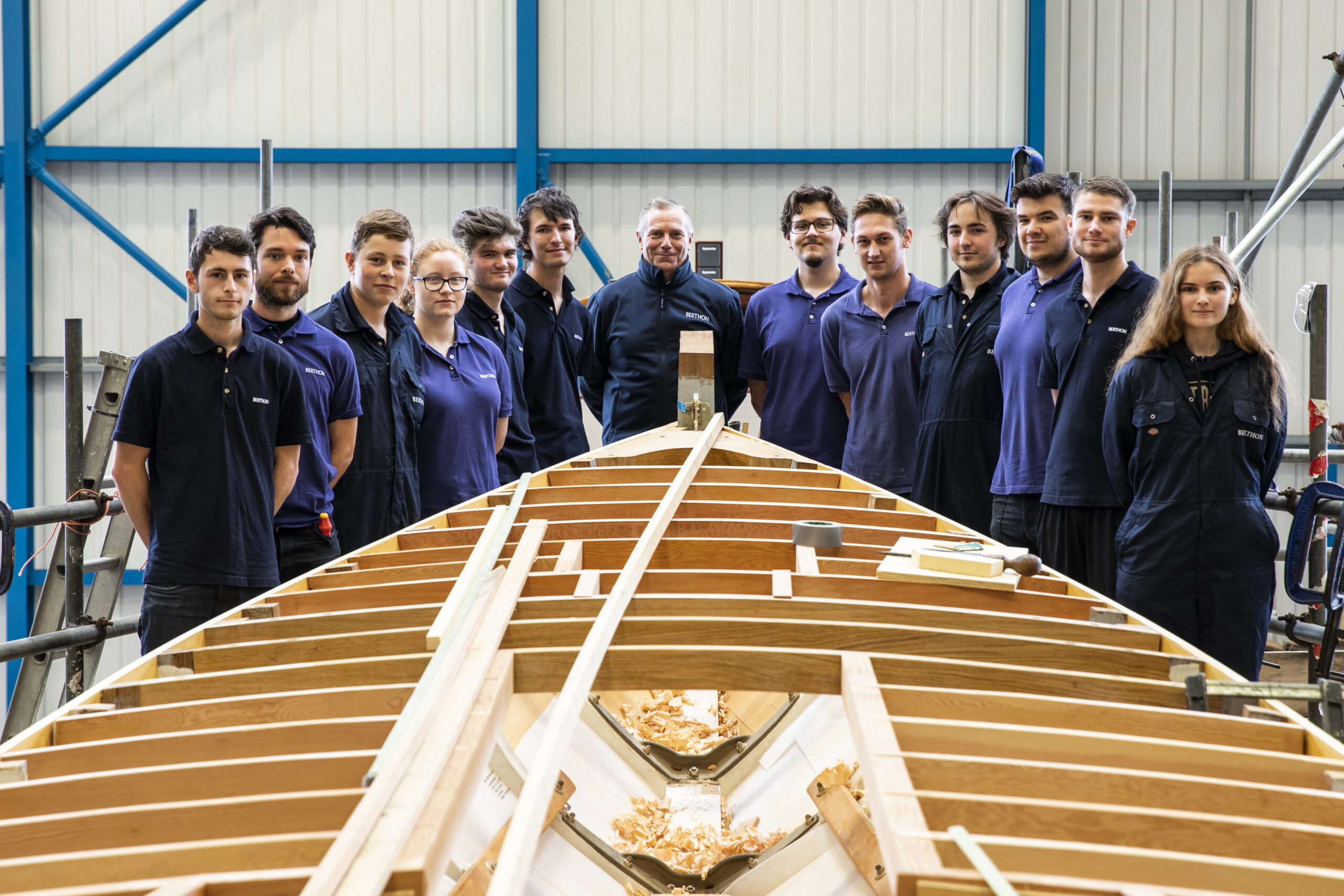 Glen Corbin is one of our third-year Shipwrights at Berthon; he first joined us back in 2017 as part of the valeting team, before venturing to stores where he began talking to staff in the yard about the work they were carrying out. These brief discussions spurred Glen on to start his apprenticeship in 2019.
We took the opportunity to talk with him about the advice he would give to anyone considering perusing a marine apprenticeship; 'I chose to do an apprenticeship because I felt that University wouldn't take me down the path where I could envision my life going. I also had friends who either were actively involved with apprenticeships, or had already completed them. They praised them highly, so I figured that would be the best route for me to explore.
The advice I would give to anyone considering an applying would be to just go for it, because no matter what programme you go for whether it be Shipwright, Engineer, Electrician, Rigging, or Painting & Spraying… You will gain a useful skill that will undoubtedly aid you in your future.'
Glen expressed how much he has learned from his fellow workers, the experience they have, and what they can pass down to the next generation is invaluable. Now in his third year, Glen feels more confident in his abilities and has a wider knowledge to be able to tackle jobs without the need for supervision. 'Although, it's nice to know if you ever need some help, there are always many people at work who I can rely on for advice or assistance.'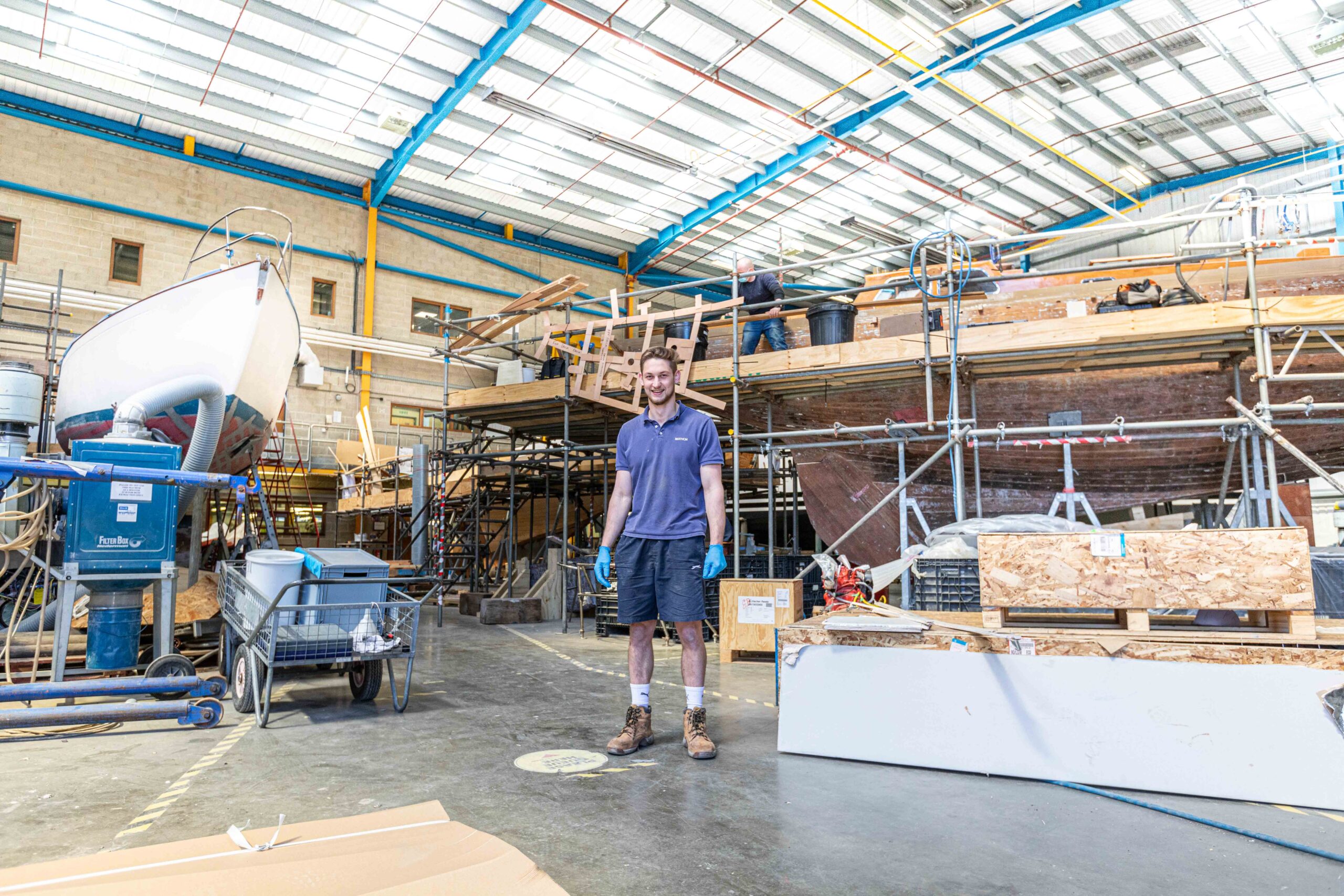 At Berthon, we take pride in the work we do, enabling individuals to grow personally and professionally. Build a fulfilling career, earn as you learn, and become part of a team that brings passion and expertise to everything they do. We are now actively recruiting for this year's new cohort. Do you have what it takes to be the next generation at Berthon? Apply today and take the first steps towards your future.
Berthon's Marine Apprenticeship Scheme APPLY NOW
To gain an insight into the day-to-day life at Berthon, connect with us on social media: