Josh Ross wins Electronic Technician of the Year Award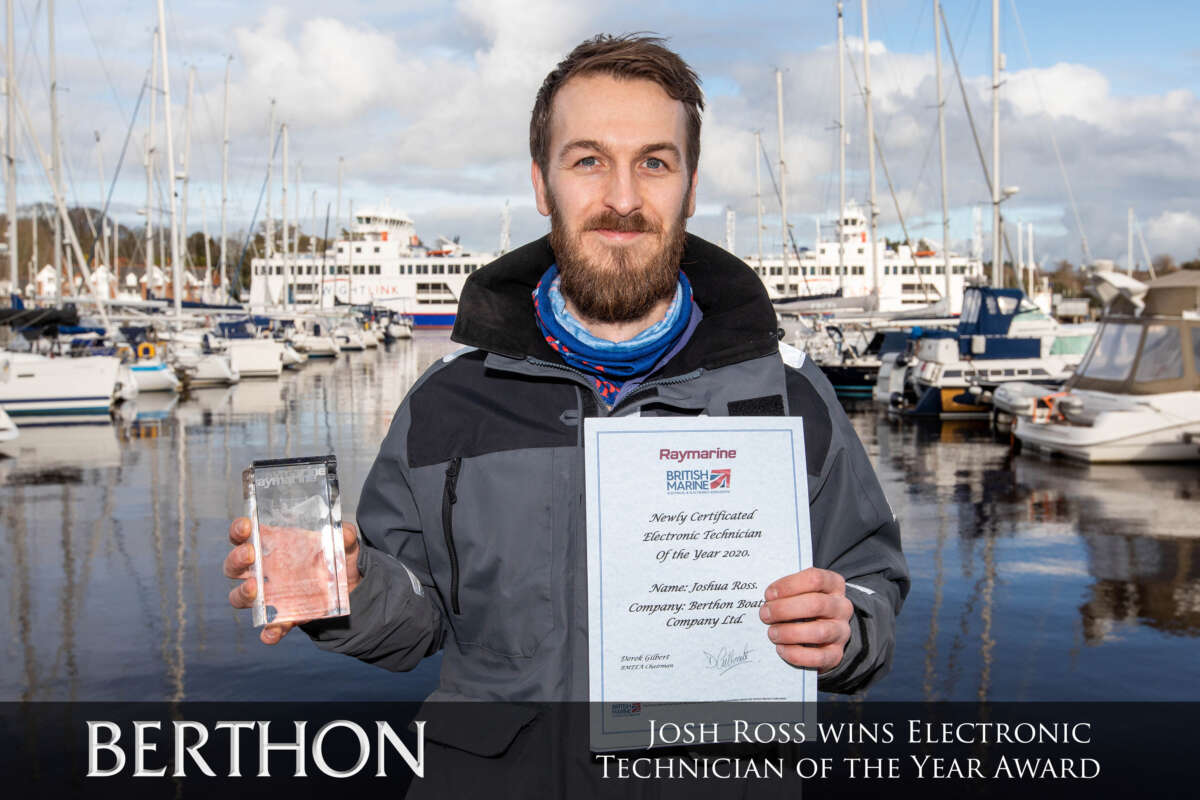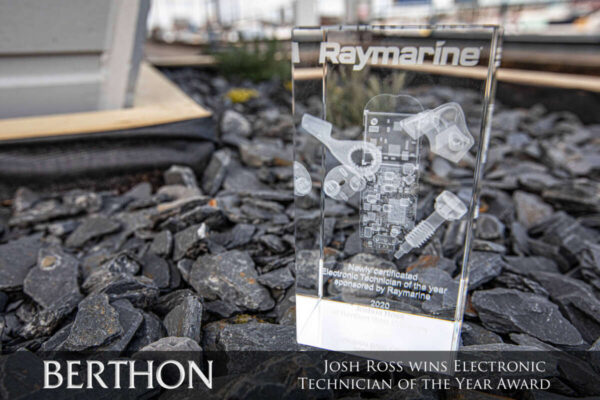 Josh Ross wins Electronic Technician of the Year Award
We are pleased to announce that Josh Ross, one of Berthon's 4th year Marine Electrical apprentices, was recently awarded the newly certificated Electronic Technician of the Year by the British Marine Electrical & Electronics Association (BMEEA).
Josh has been a model apprentice during his time at Berthon, achieving high grades throughout his training at Bournemouth & Poole College where he has been studying City & Guilds Marine Electrical qualifications, as well as achieving his British Marine Electrical Training (BMET) and Marine Electronic Installers (MEI) certification.
Keith Longman, Apprentice Ambassador, commented, "We are extremely proud of Josh.  He has worked hard through his apprenticeship and this award is well deserved.  Josh has proven to be a valuable asset to the electrical department.  Any project he is assigned is completed to an extremely high standard and with impressive autonomy."
Josh commented, "I'm extremely pleased to have won this award, it's a great example of hard work paying off.  I am almost fully qualified now and this award helps recognise 4 years of dedicated learning, but is also a testament to my tutors and mentors. All have gone above and beyond to help me achieve my potential".
Berthon's apprenticeship programme has an annual intake across four disciplines.  Over the past year, Berthon has committed to the young cohort of apprentices. However, we are doing everything possible to ensure their jobs remain secure during the pandemic; the company is now recruiting for the September 2021 intake.
Follow Berthon's Facebook page to see regular updates about projects our team are working on >> Follow Berthon
Would you like to be part of the Berthon team? Discover opportunities by visiting our careers page.