Marine Apprentices attend launch of Maritime 2050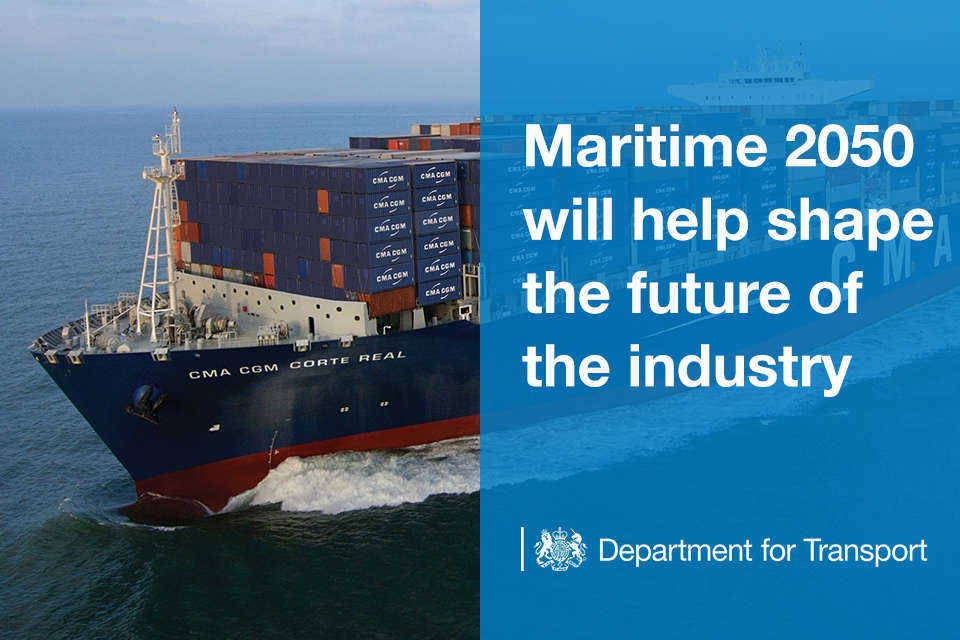 Berthon marine apprentices Daniel Savin and Stephanie Jung joined Berthon Yard Manager, Keith Longman along with Greg Mumford and Blue Davies of British Marine in attending the launch reception to celebrate the publication of the UK's new long-term Maritime 2050, Navigating the Future.
This plan sets out the government's vision and ambitions for the future of the British maritime sector. It is about anticipating the challenges and prospects ahead and identifying the UK's strengths. This way we are well placed to make the most of them.
You can read all about it here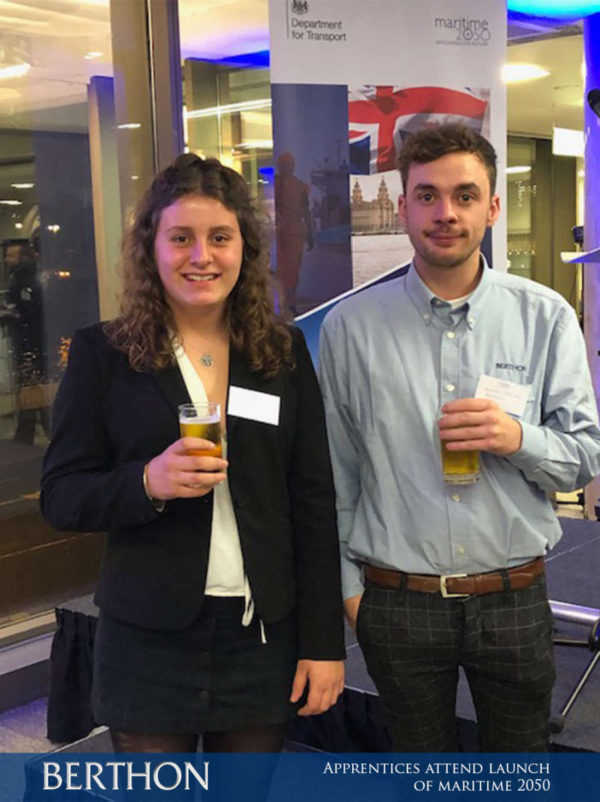 Our apprentices had the opportunity to meet and talk with Secretary of State for Transport, the Rt Hon Chris Grayling MP during a Thames river trip aboard the City Cruises 'Millennium Diamond', giving him an insight into their apprenticeships as a Marine Electrician and Marine Engineer respectively, why they joined the industry and the development opportunities they have been afforded since starting their apprenticeships including their travels to the Pacific and South America as crew on the FPB 78 Grey Wolf II.  The Minister was told what an exciting company Berthon is to work for, and how more work needs to be done to raise the profile of apprenticeships and careers in the marine and maritime sector.  He then concluded by wishing them well for their careers.
All apprentices disembarked and then headed to the International Maritime Organisation where they listened to keynote speeches from
Transport Secretary –Chris Grayling MP
Maritime Minister – Nusrat Ghani MP
Maritime UK Chair – Harry Theochari
Maritime UK Vice-Chair – Sarah Kenny
Following the formalities, Dan and Steph met many leading maritime industry figures who were keen to hear of their experiences.