Local attractions around Lymington
For those visiting Lymington and our berth holders that stay in our marina, there are plenty of attractions and sites of interest in the surrounding area that make the perfect day out and will be sure to keep you entertained during your stay.
Lymington is a traditional Georgian market town nestled along the beautiful New Forest coast, between Bournemouth and Southampton. Famous for its extensive sailing history, two large marinas accommodate local fishing vessels and visiting yachts and are home to two sailing clubs.
The narrow streets are lined with period, terraced cottages, cobblestone roads, and plenty of local pubs and restaurants catering to all palates and preferences.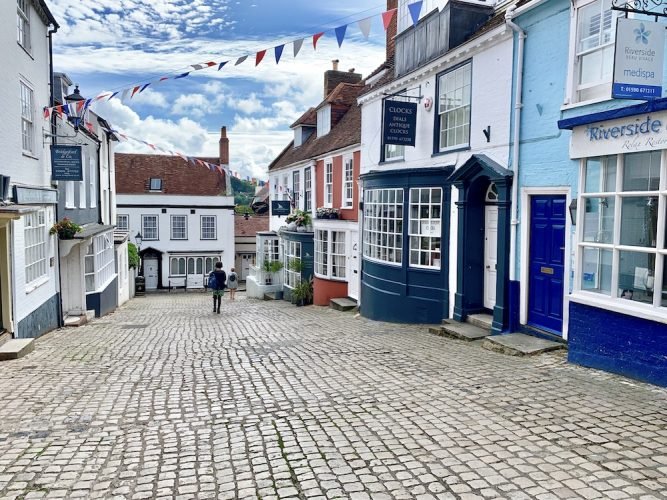 Along the main high street, you will find a selection of independent and boutique shops with unique offerings, a local market held each Saturday dating back to the 13th century, and some of the best local produce you can find.
A short walk from Berthon Lymington Marina is Lymington train station, with direct links to the surrounding areas, and if you time the connections right, you can be in London within hours.
Surrounded by a beautiful national park, there are countless opportunities for outdoor activities and days out.
---
If you're wondering what to do in Lymington? Here are some of the main attractions and scenic days out in the local area:
Directly opposite Berthon, you can't help but notice the Isle of Wight Ferry. This provides the perfect opportunity for a day out. Docking in Yarmouth, it is possible to catch connecting busses and visit the historical sights of Osborne House, Queen Victoria's cherished holiday residence with spectacular gardens. The iconic Needles attraction is also a bus ride away, and take a trip on the lift down to Alum bay. There is also Carisbrooke Castle, another fun day out for the entire family; a medieval castle with an extensive history dating back to Charles I.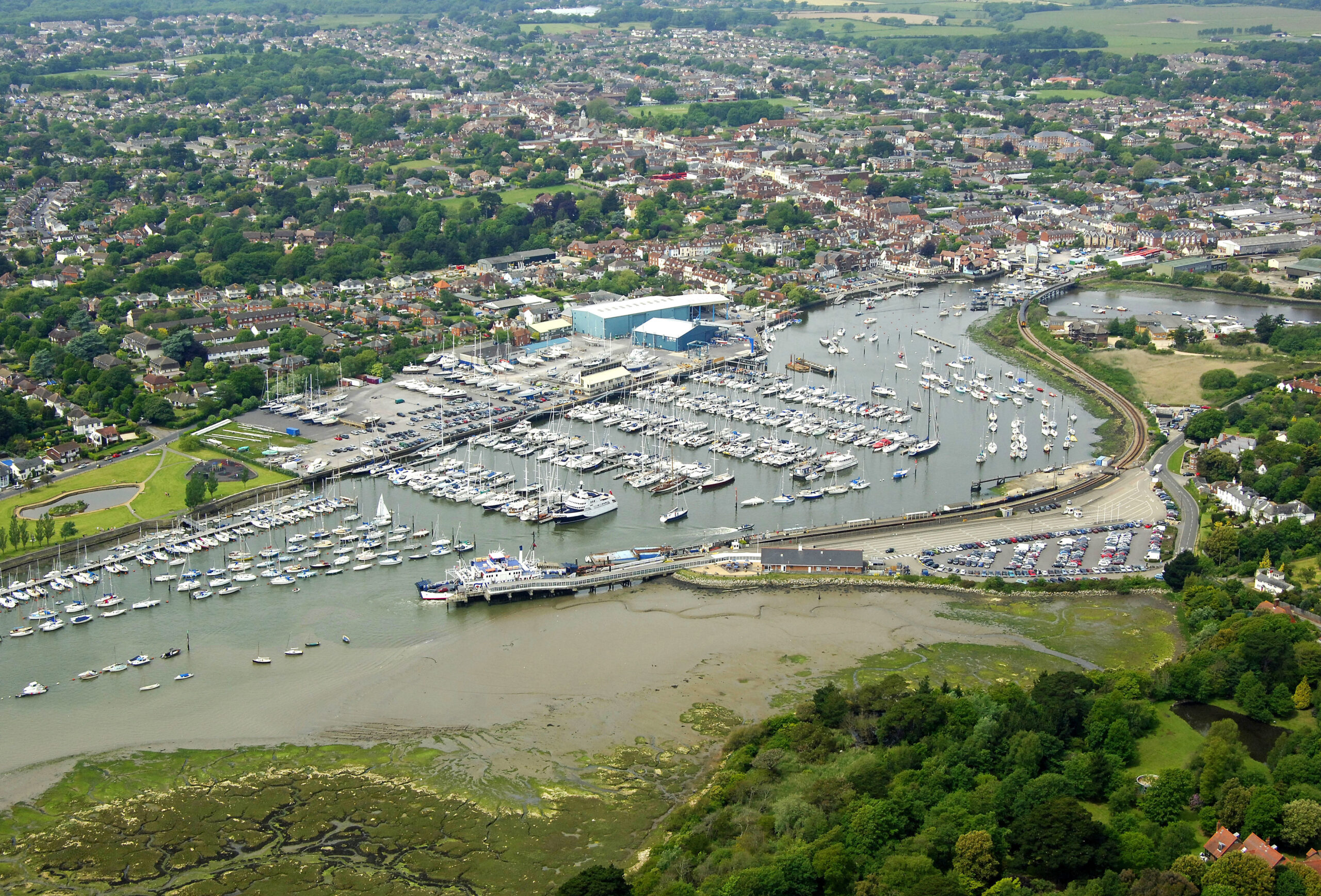 Turn left out of the Berthon gates, and you will be able to enjoy a scenic coastal walk along the sea wall. The Solent Way footpath provides incredible views of the Isle of Wight and the Needles. If you are feeling energetic, it is possible to continue to Hurst Castle; a significant coastal nature reserve recognised as a Site of Special Scientific Interest.
Hurst Castle was built by Henry VIII and forms part of a chain of artillery fortresses intended to protect critical ports and important landing sites from France and the Holy Roman Empire and situated on the western entrance to the Solent waterway. If you don't fancy walking, it is less than 20 minutes away by car, and there is a scenic walk along the spit to the castle and local attractions around Milford on Sea.
Just down the road from the marina, you will find the 19th-century open seawater baths, one of the oldest in the UK and open for the public to enjoy. Popular in the summer months with all ages, the sea baths have been an integral part of the town and its history. There are also inflatable sessions that adults and children can enjoy or learn to paddle board in the safety of a pool.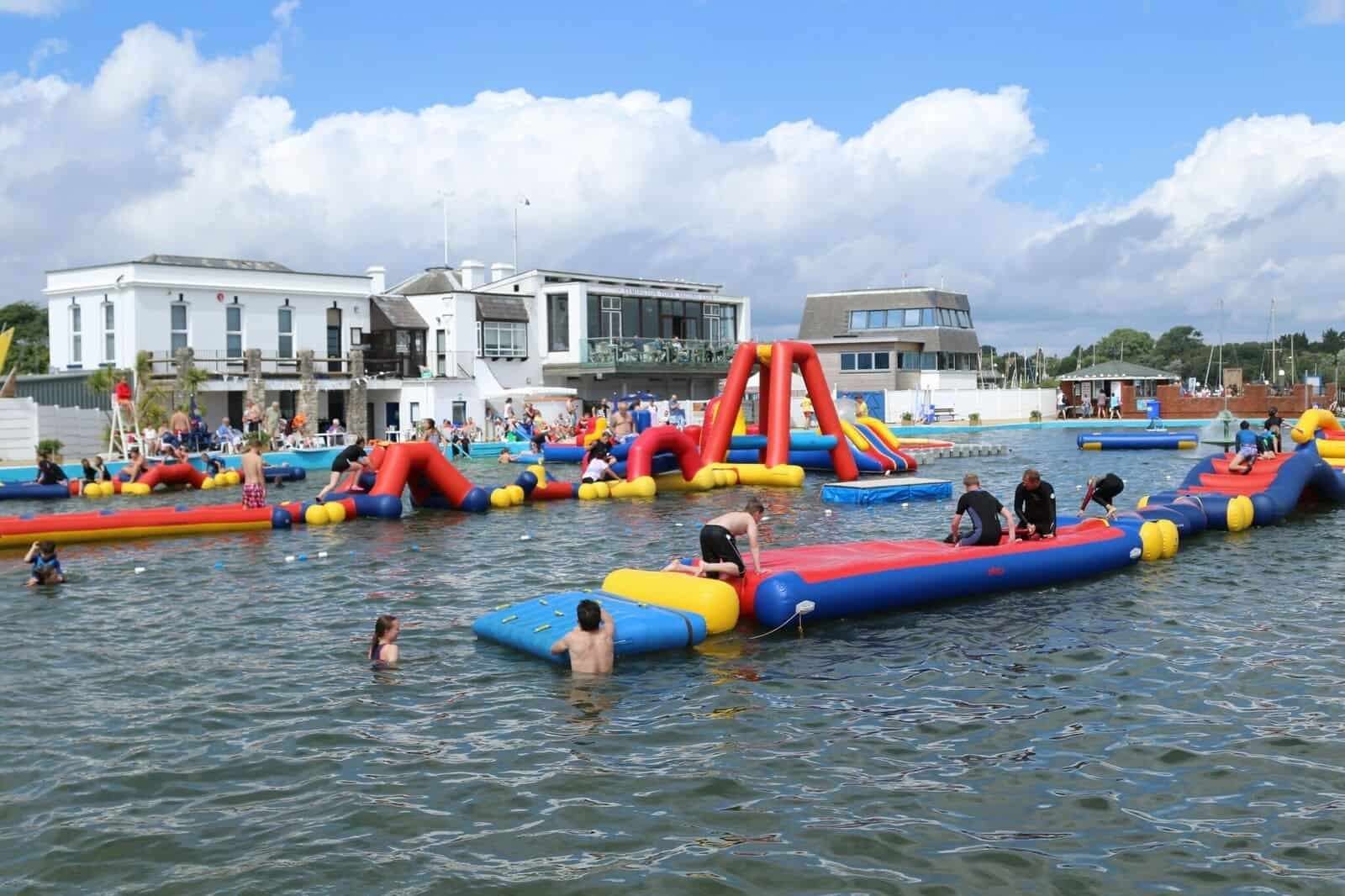 By road or sea, Bucklers hard is a popular place to visit. Sitting on the banks of the Beaulieu river, this historical hamlet became famous as a free port for trading sugar and eventually flourished as a naval shipbuilding centre, building warships that took part in the Battle of Trafalgar. You can wander around the Georgian village and explore the museum and houses as they would have been back in the day. There is also a relaxing river cruise from Bucklers hard that travels down the Beaulieu River, allowing you to take in all the sights.
Located approximately 20 minutes drive away from Lymington is Beaulieu Motor Museum. One of the largest private collections of historic and rare vehicles on display for the public to enjoy. Situated on the grounds of Beaulieu estate, you can spend the day wandering the Montagu House and the museum of cars, reminiscing about the cars of your youth. The top gear section particularly stands out, seeing the vehicles up close that have performed the various stunts on the TV.

If you are looking for a more relaxed escape while at Berthon Lymington Marina, we recommend visiting Elmers Court Hotel, just 15 minutes walk from Lymington town centre. A magnificent, 4-star 23-acre country estate with exceptional spa facilities and high tea for a pampered afternoon.
If you wish no explore the New Forest, we recommend a walk around tall trees. Between Brockenhurst and Burley, near Rhinefield house, is a beautiful forest walk through towering sequoia trees and local wildlife, perfect for a scenic day out with a picnic or a relaxed bike ride in the heart of The New Forest.
Showcasing talented local artists and historic items important to Lymingtons extensive history is the St Barbe Museum & Art Gallery. It is both a dynamic local history museum and a highly regarded art gallery. The museum covers a lot of the social history and provides an insight into life in Lymington as it was years ago through its display of photographs and ephemera. There is even an area dedicated to Berthon where you can learn about our history.
---
If you are still looking for ideas on what to do whilst visiting Berthon Lymington Marina, don't hesitate to ask one of our knowledgeable dockmasters'. We are always happy to help with any request you may have.