One Year with our Marina Manager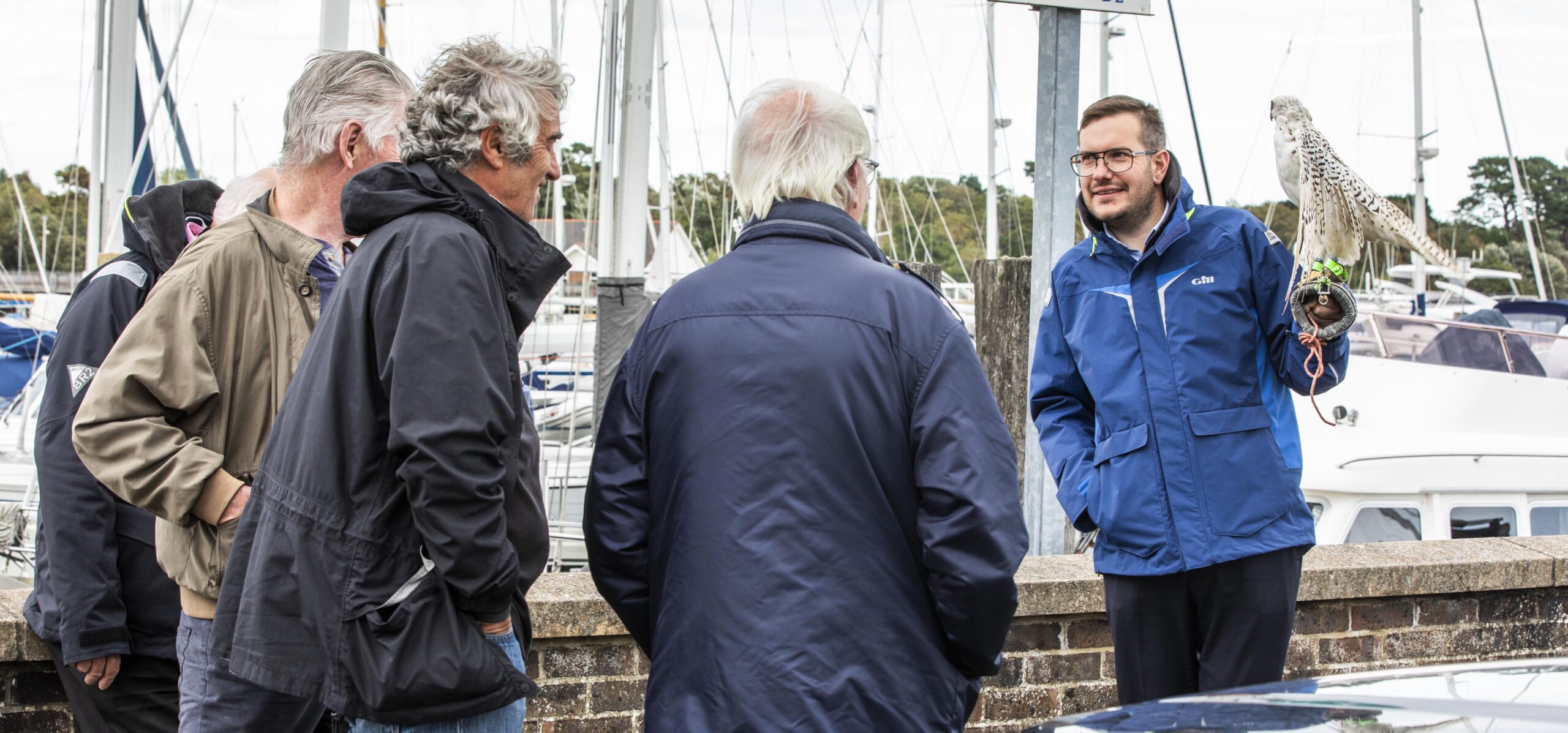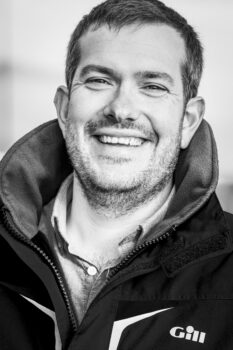 We are delighted to celebrate our Marina manager, Luke Machin's, first anniversary as manager of Berthon Lymington Marina.
Working closely with his team of Dockmasters, Luke has implemented a rotating schedule to look after the marina and Berthon's extensive facilities through the UK's quarantine; so we caught up with him via email at the end of April.
A local to Lymington, Luke has held a number of varied roles across the Solent.  Starting his career as a lifeguard in the US, Luke moved back to the UK where he joined WightLink ferries.  After transiting the Solent many times, Luke took a position within the Lymington Harbour Commissioners office learning much more about the river and surrounding area. A 7-year stint at MDL Marinas cemented Luke's management and operational skills, before his latest move to managing Berthon's 5* marina.
Through his first year with Berthon, Luke has facilitated a number of smaller changes to further elevate the customer experience.  He comments:
"A minor staff shuffle ensured that customer needs and expectations of a 5* boutique, luxury marina have been unfailingly met. 
Our Dockmasters have extensive personal knowledge of Lymington and Hampshire, and aim for no less than exceptional customer service.  If you're looking for someone's brain to pick about the must-try local restaurants (when they are next open), where to find the most delicious coffee; or if you need a hand booking and carrying bags to a taxi, or catching lines after a day on the water, nothing is too much to ask.
I have also implemented a more functional staff uniform, so marina staff remain well-presented but are also comfortable throughout the day. 
Greatly received by berth holders was the 2019 'Summer Celebration' which I am looking forward to repeating as soon as it is safe to do so.  This was a fantastic way to connect with our customers and get to know each other personally." Summer Celebration' video
Behind the scenes, Luke has also instigated a greater quality management system, to guarantee customer experience whilst maintaining the safety and security of the site.  Regulars will know of the small touches around the marina and Luke's sweet tooth, as a result of which a seemingly unending supply of delicious treats were provided.
We also chatted about what Luke's vision for Berthon Lymington Marina includes.  His next significant goal is to work closely with the managing directors and the marina team to gain '5 Gold Anchor' status.  Organised by The Yacht Harbour Association, the Golden Anchors scheme is an international commendation of the standard of marina facilities.  Recognition in this scheme will bolster Berthon's status as the premier marina destination on the South Coast but also recognise the tremendous effort of our staff to ensure berth holders have a fantastic experience at Berthon.
Luke would also like to see Berthon Lymington Marina represented at the Southampton Boat Show and similar marine events.
Closer to home, Luke is hoping to organise more social calendar events for berth holders once social distancing is has come to an end, so they can meet other like-minded individuals within the marina and foster a close-knit sailing community.
It would be remiss not to mention the lockdown the UK is presently facing.  Luke and his team are working hard to keep Berthon's facilities monitored and safe through the quarantine, and Luke had some comments on how the British Maritime industry – and Berthon – has reacted.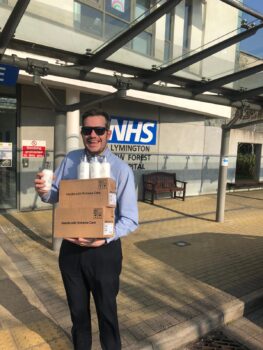 "I could never have predicted the events of the past month.  The town I grew up in became a ghost town overnight, and it's been quite the eye opener.  I am hoping that once this is over, Lymington will thrive and visitors both to the town and the marina will see an increase.  However, it's been great to work closely with the other marinas, the Yacht Harbour Association and British Marine to ensure customers and other visitors to our site are protected.
Being part of a pandemic response is something I certainly didn't anticipate taking on when I started the job but it's been a surprising opportunity to really get my teeth into the role!  I have had the support of our MD, Brian May, in developing Berthon Lymington Marina's response at a site level, helping to ensure the site is safe. 
We were also able to donate a supply of Molton Brown hand lotion to Lymington hospital, as a small thank you to all the staff whose hands are being damaged from endless cleaning.  I am glad we were able to give back to our community, and hope to help in any way we can over the coming weeks.
It's certainly been a challenging month but I am very much looking forward to this being over and welcoming everyone back to Lymington Marina and our 5* facilities when it is safe to do so."
Outside of work, Luke is a keen road cyclist and will be completing a London to Paris bike ride in 2021 (postponed due to CV19) to raise money in honour of his father, Lenny Machin, and the Stroke Association.
Donations to Luke's JustGiving page can be made here and we wish Luke a safe ride, and a very happy first anniversary at Berthon!