Visit Berthon Lymington Marina – we are listening!
Berthon Lymington Marina is proud to take the initiative, by asking both our annual berth holders and those who visit us what improvements they would like to see.  Below are a few things that we have invested in, to improve your stay with us further.
Trolleys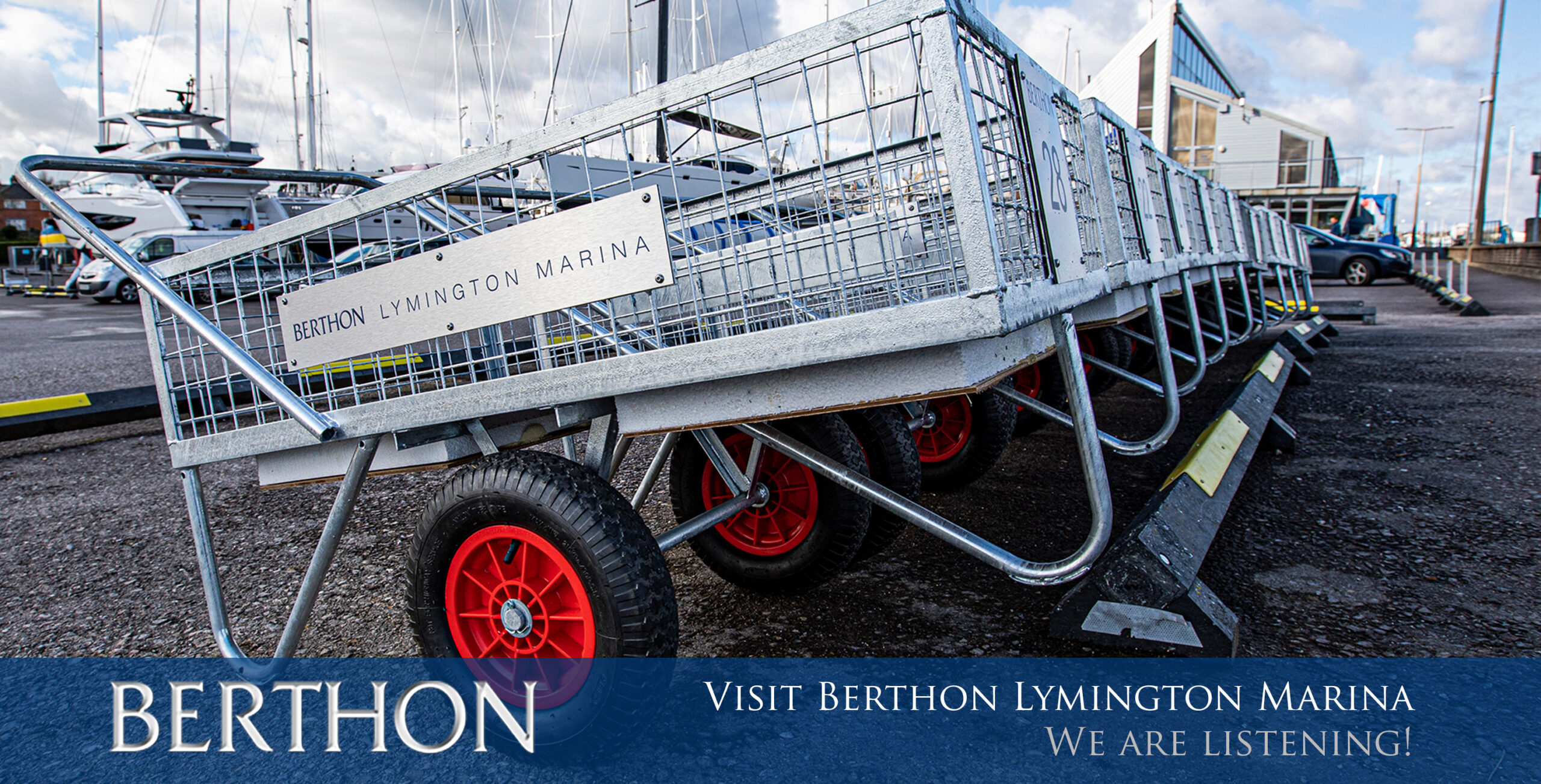 We have bought 10 new trolleys, so that you never find yourself searching for one when you need it. This brings our total to 26.
The new additions come complete with puncture-proof tyres and floating bases.  We can't say that we've personally established whether or not they pass the buoyancy test, and we'd greatly appreciate if we never had to find out…
Our slightly more tired looking trolleys have been given to the engineers on the shipyard to use.  Waste not want not!
Hand soap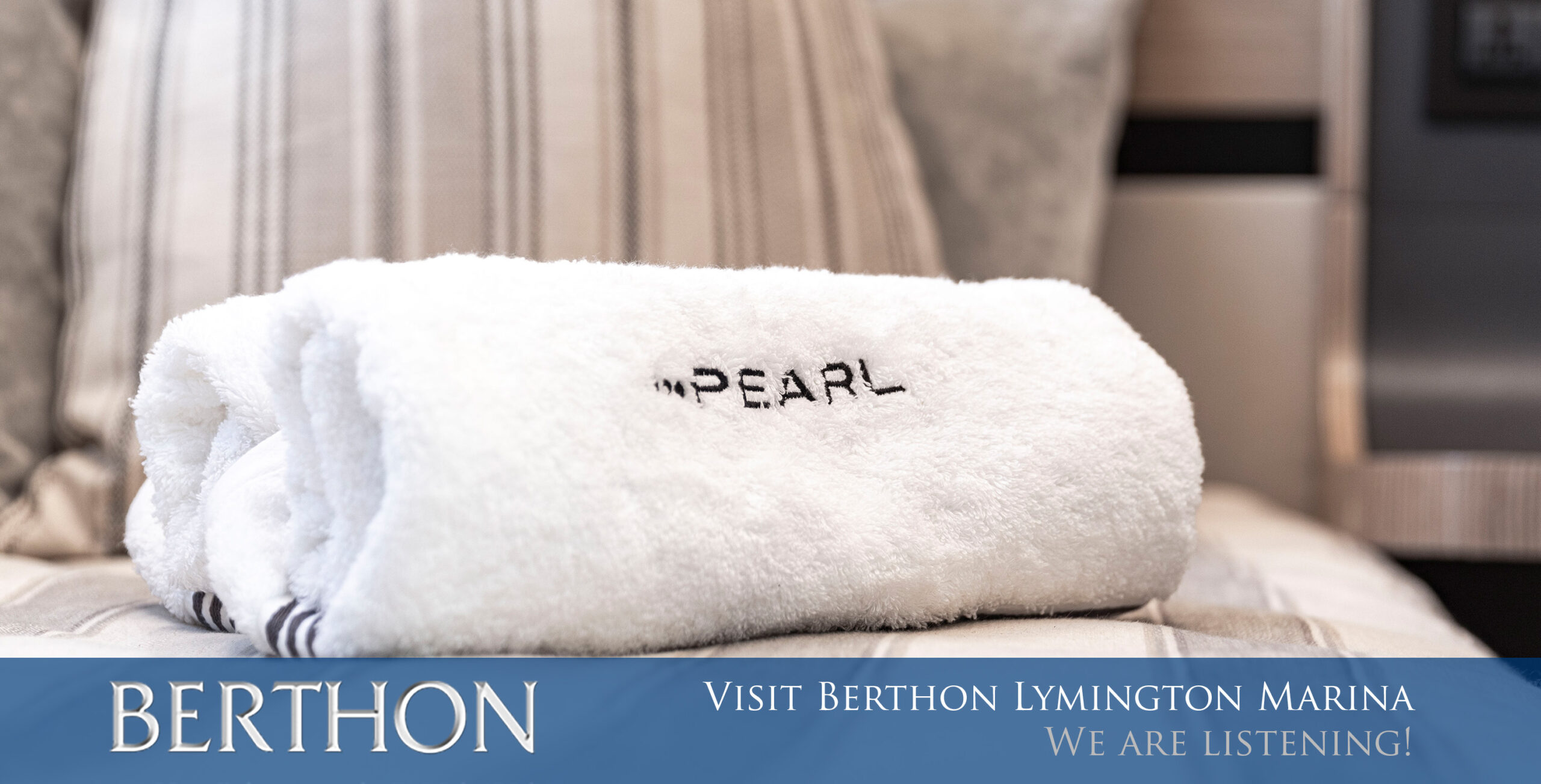 Berthon Lymington Marina like to ensure we set the standard high, and that's why we have now introduced Molton Brown hand soaps and hand cream into both the Ladies and Gents facilities.
Indulge in luxury after a day on the water, with incredible smelling toiletries to keep hands soft!
Laundry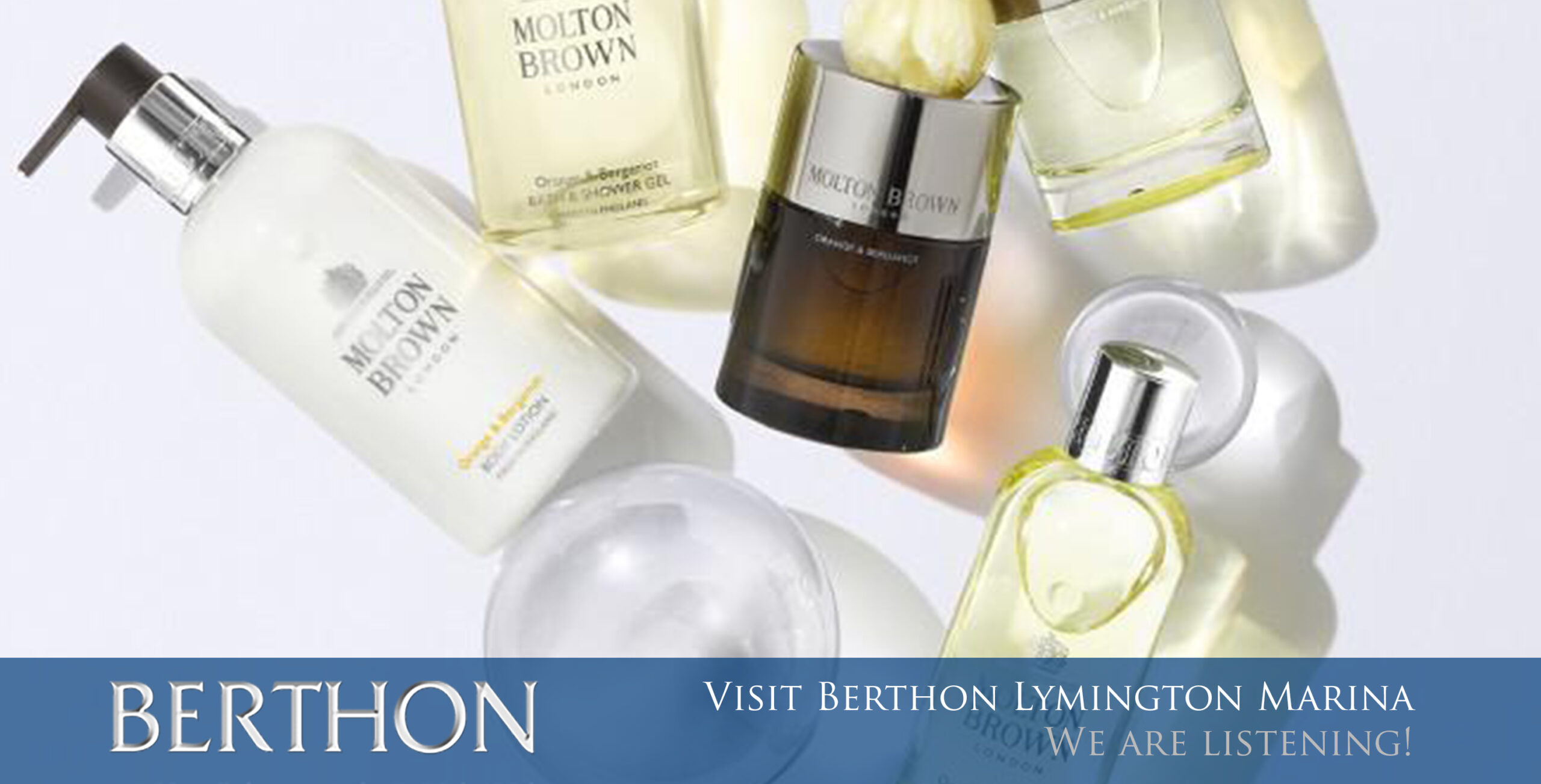 We noticed at times there was a longer wait than we would have liked for the laundry room facilities, so we have invested in a second washer-dryer machine.
This will mean there is less waiting to get your linens clean and dry, and more time for you to relax on board your boat (although don't forget we have a full concierge service available for those tighter-on-time days!  Ask in the marina office for details.)
We look forward to welcoming you to Berthon Lymington marina.  We hope you enjoy making the most of our excellent facilities and wonderful location.
If you have any suggestions for how you think how we can become even better, we'd love to hear from you.
Drop into the marina office and have a chat with one of your Dockmasters, or call the marina office on 01590 647405.