What's new at the marina this Spring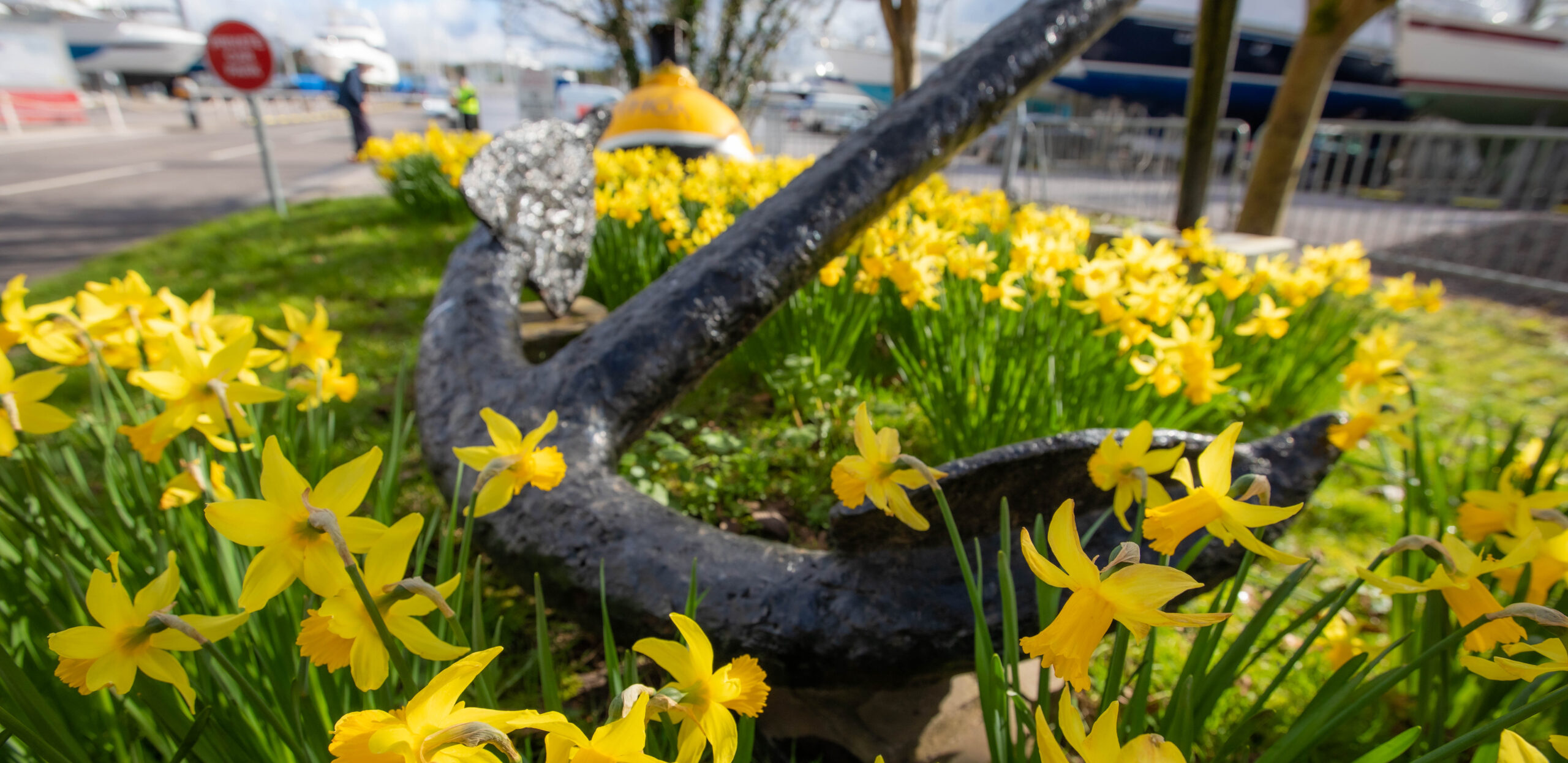 Spring is now officially here, restrictions are gradually easing and we are looking forward to the sailing season commencing and for berth holders and visitors to see the new additions at the marina. The winter months and lockdown have lent themselves to carrying out various projects which have been on the to-do list during quieter times.
Beautiful Planters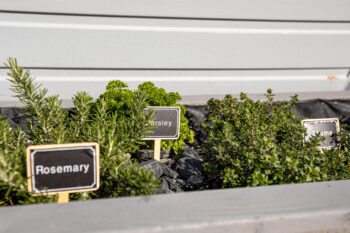 You may notice on your next visit to the marina the addition of some flower planters. Not only do they brighten up the marina but some are functional too. Like the Simon and Garfunkel song, you will find Parsley, Sage, Rosemary and Thyme, just outside the Dockmasters Office.
These are for anyone to use to add that special 'Je ne sais quoi' to dinner on-board or to a cheeky sundowner after sailing.
Safety First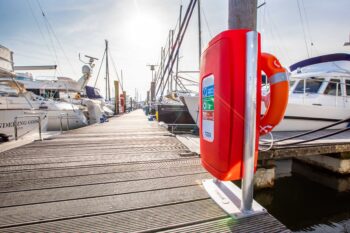 Keep your eyes peeled for additional new fixed ladders, fire extinguishers and lifebuoys along the piers. There is also a 24-hour emergency phone line and map detailing the marina safety information available from the Dockmasters office.
Takeaway Coffee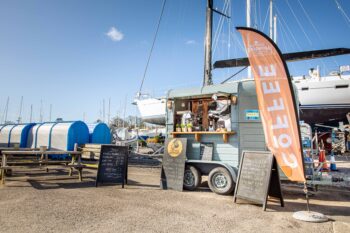 We are delighted to announce there is a new takeaway café on-site for berth holders and visitors to the marina. We will be offering a range of takeaway hot beverages and tasty treats at the weekends and school holidays.
In support of local business, only beans sourced from Coffee Mongers in Lymington will be used; the coffee tastes fantastic too! As COVID restrictions are further eased there will also be a seating area added for those wishing to socialise away from their boat.
Dave Street returns to the Wheelhouse
The security gatehouse at the marina entrance demonstrates that we are private property and general access is not permitted to the public; it will be staffed by Dave Street at the weekends.
This not only provides security but you can't help but smile when greeted by Dave's cheery face and given a warm Berthon welcome.
Weather station upgrade
The Berthon Weather station sits on top of the marina building and sends the data through to the website. It has had some annual winter maintenance so if you need to check how the weather looks before deciding whether to go sailing, log onto our website first.
Future developments
In an endeavour to continue to be the best marina in Lymington we also have more exciting plans in the pipeline which we will be sharing with you over the coming months.
If you would like to visit Berthon Lymington Marina please contact us in advance to ensure we can accommodate you.
01590647405