Berthon Rib Solutions and Gemini RIBs demonstrate shock-mitigation seating at Seawork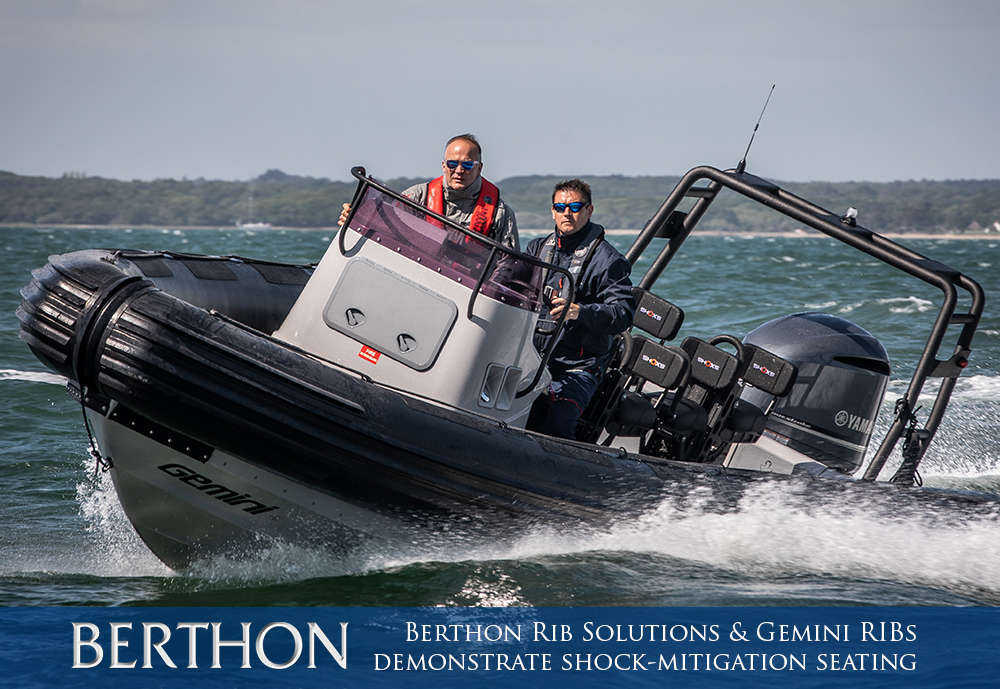 In the open ocean, coxswains and crews of high-speed craft can be at risk of injury and fatigue from the constant pounding of waves. Even at modest speeds, the accelerations associated with wave impacts are substantial, and the accumulation of exposure can have lasting consequences in the form of acute injuries and chronic pain. Shock-mitigating suspension seats have emerged as a leading counter-measure to these impacts, and as awareness grows, maritime agencies are demanding safer seating solutions to combat the shock and vibration they experience on the water.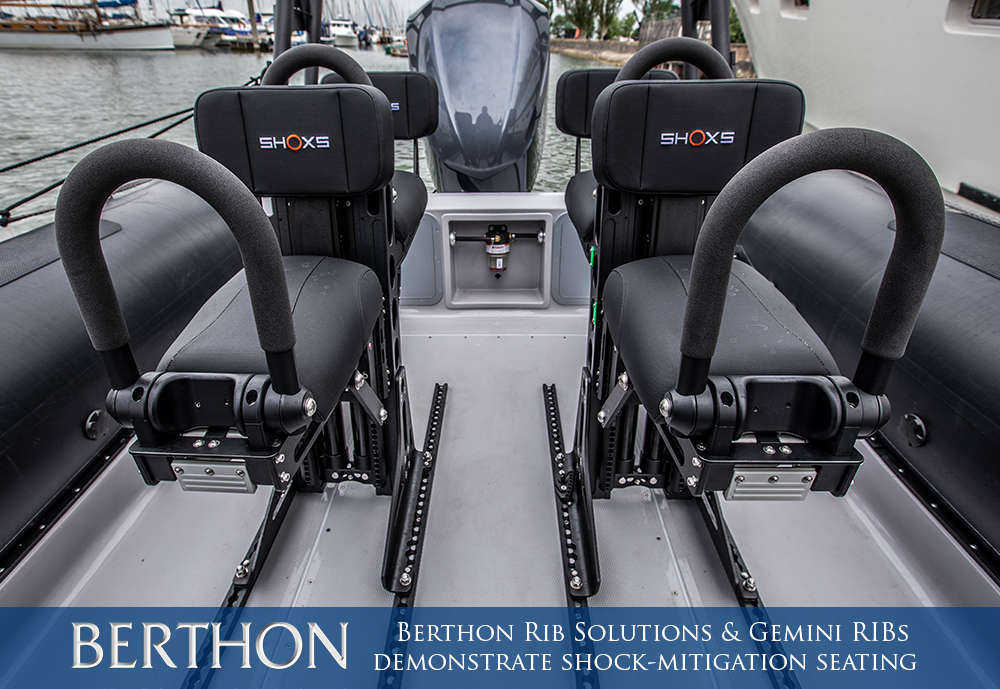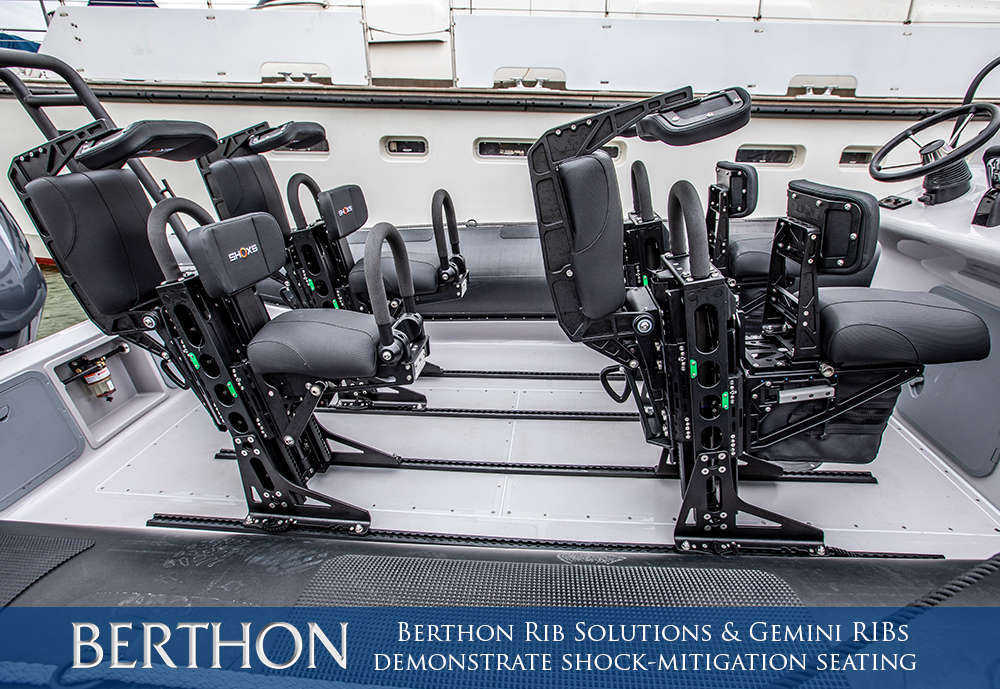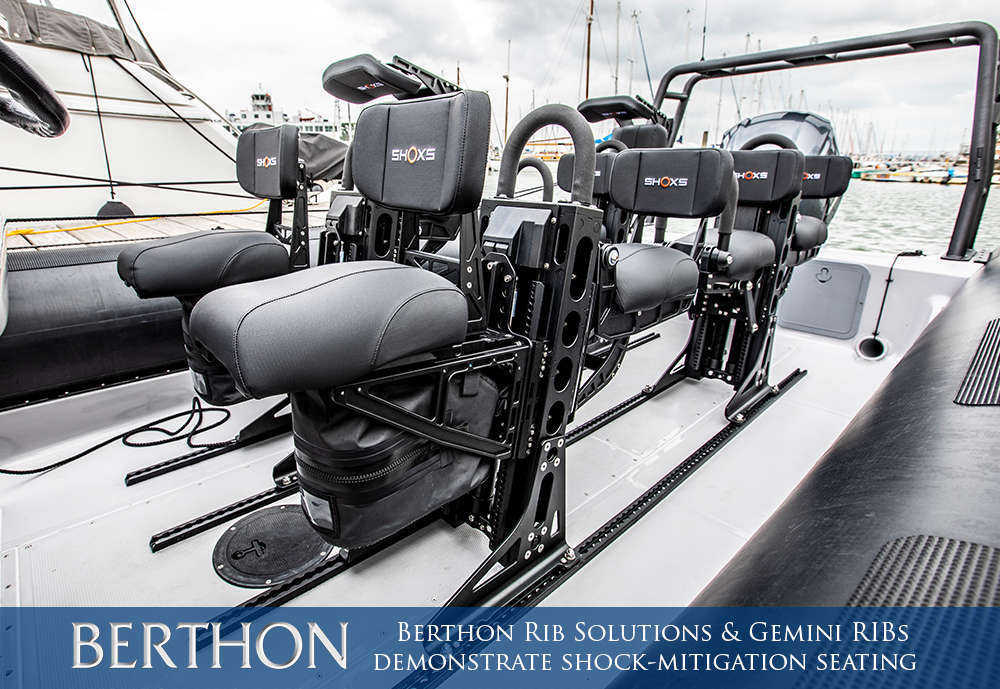 In response to customer demand, Berthon Rib Solutions regularly installs shock-mitigated seating in its line of Gemini Commercial, Police, Military and Rescue RIBs to allow crews to operate more safely at high speeds. The Waverider CR product line has proven seaworthy in rough seas, and stands up to the rigorous requirements of government, rescue, and commercial agencies around the world.
Because the risk of wave impacts is relatively high in these maneuverable, high-speed craft, Berthon Rib Solutions has teamed up with SHOXS, a leading supplier of shock-mitigated seating, to develop fully integrated, safe seating solutions for maritime and rescue agencies. Two Gemini RIBs outfitted with SHOXS 5000-series jockey-style suspension seating will be available for on-water demonstration during the Seawork 2019 event on stands VA32. The seat design optimizes body posture, while the air shock dampens the harmful forces that occur during transit over the water. The jockey-style seat is designed for occupant comfort over long missions in rough conditions.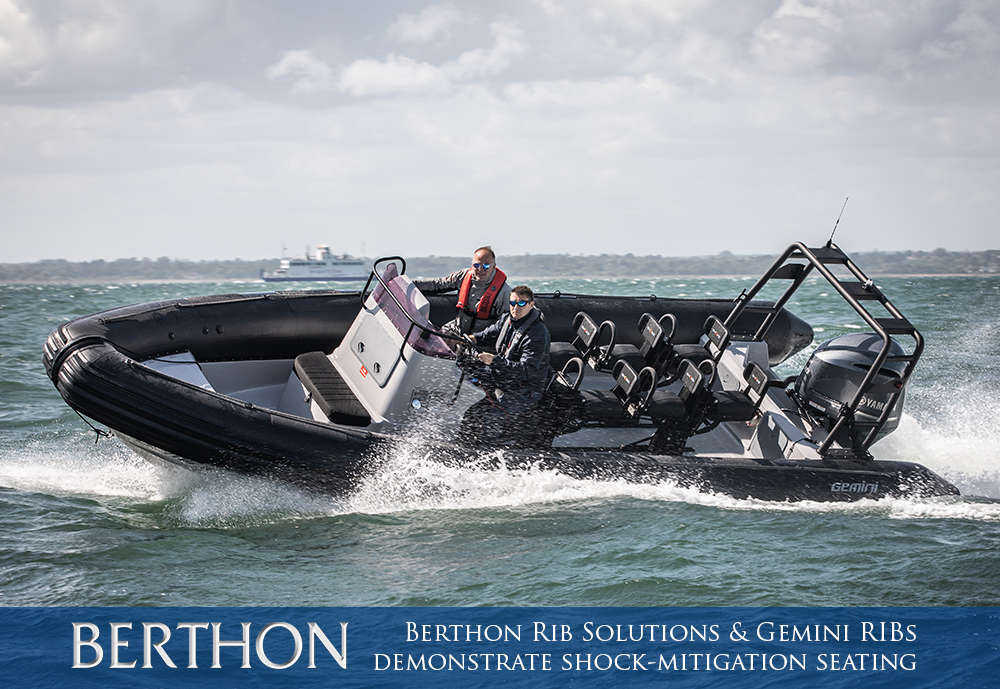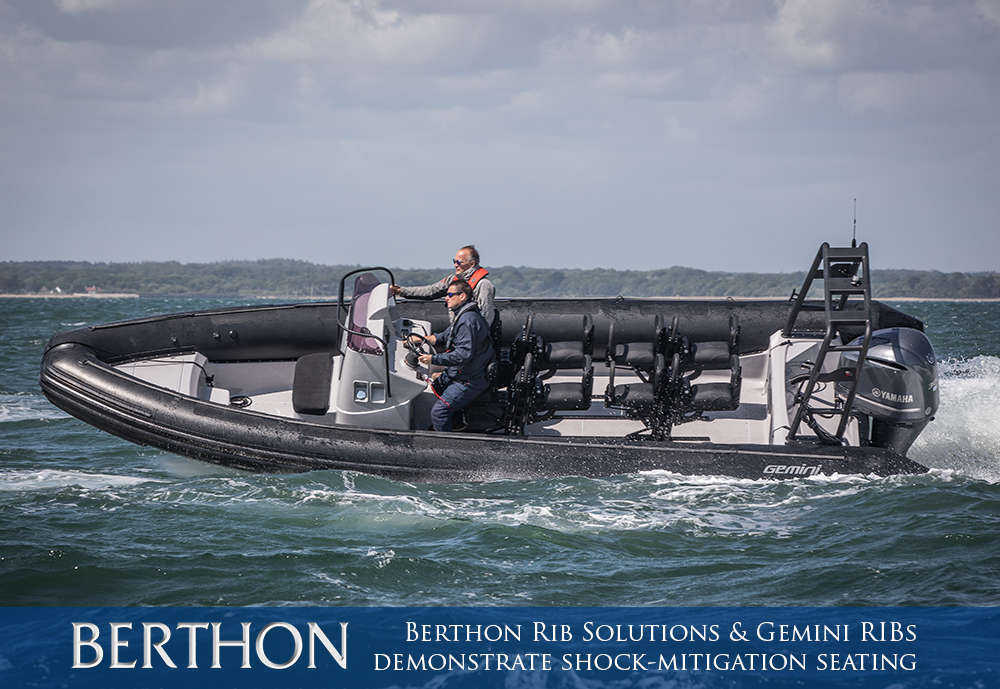 SHOXS provides highly engineered, premium quality shock-mitigation seating systems designed for extreme use on the water. SHOXS seats are found in maritime agencies around the world due to their reputation for protecting crews and bringing them home safely and injury-free time and time again. All SHOXS products are "engineered for the sea," with marine-grade materials that won't chip, corrode, or fail in harsh environments.
Experience shock-mitigation seating on the Gemini Waverider 780 and 880 CR RIBs at Seawork 2019, 11-13th June, stand VA32, and learn how a safer, smoother ride will provide both short- and long-term benefits for your boat crews.
For more information and to see our full range of Gemini Ribs visit our Gemini Marine pages here