9 Decades of Dave and Melvyn at Berthon Lymington Marina
9 Decades of Dave and Melvyn at Berthon Lymington Marina
Melvyn and Dave have, between them, been at Berthon for over 90 years!  They can be found in either the dockmaster's office, helping customers around the marina or the new Security Gatehouse at Berthon's Lymington Marina's entrance.
After so many years spent with us, we thought we would find out what they had to say about their time at our riverside Lymington location.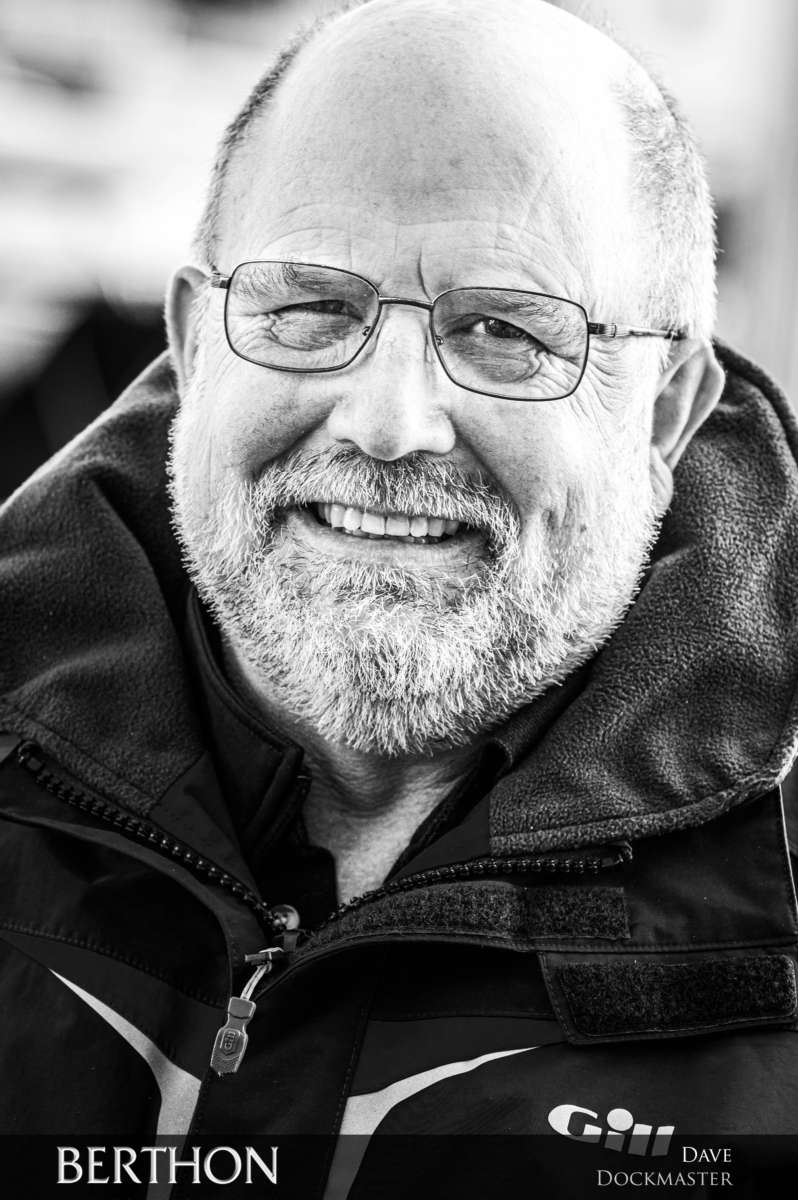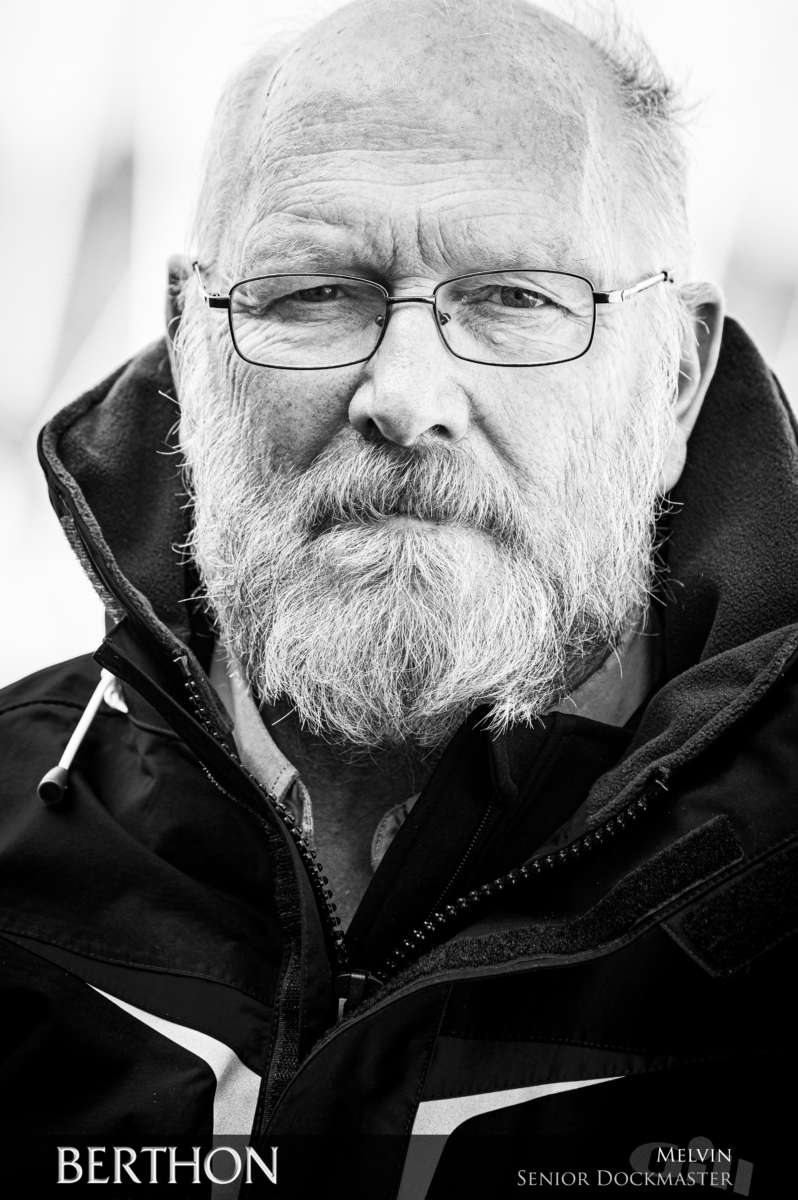 TF: Good morning!  Thank you for chatting to me, I'd love to hear a bit more about your years here.  When did you both start at Berthon?
MELVYN: I started on the 6thFebruary 1978, I had been working for Sealink at the Lymington Ferry terminal but I didn't like being at the bottom of the work ladder.  I saw an advert in the Lymington Times and soon after that I started at Berthon.
DAVE: I started in 1972 and joined the mechanical engineering apprenticeship to break into the marine industry.
TF: That's an incredible 90 years between you!  What was your first role at Berthon?
MELVYN: I started as a dockmaster and I am now a senior dockmaster on the team, I've stayed with the Marina and been a part of its growth over the last 40+ years.
DAVE: I started in my apprenticeship and spent several years developing and honing my skills before moving into the qualified engineering department.  After a long career on the shop floor and as engineering manager, I moved to the marina.
TF: What are some of the different job roles you've carried out at Berthon over the years?
MELVYN: Over the years I've been involved in dozens of projects – from painting, plumbing, assisting electronics projects, working with all the carpentry and woodwork involved in pontoon maintenance to general office management, and the daily office finances.  I've cleaned everything from the bathrooms to the riverbed (as a member of our dredger crew), moved countless boats, managed the fuel station and dealt with the Long Term Casual marina monthly invoices!
DAVE: I worked up through the progression of apprentice marine engineer, qualified marine engineer, chargehand in the engineering department, foreman of the engineering department. Once I finished on the shop floor I moved to a role as junior refit manager, then refit manager, manager for yacht maintenance and repair (YMR), dockmaster, marina manager and now I am a part-time dockmaster.
TF: You've both had so many roles, do you have a favourite?
MELVYN: Not one particular favourite, no.  The variation has kept my job interesting over the years but there hasn't been a standout role.  Every day is different and there's simply no time to get bored here – there's always something going on!
DAVE: Without a doubt, my favourite job was as a manager for the YMR department.
TF: In your time at Berthon what changes have you seen?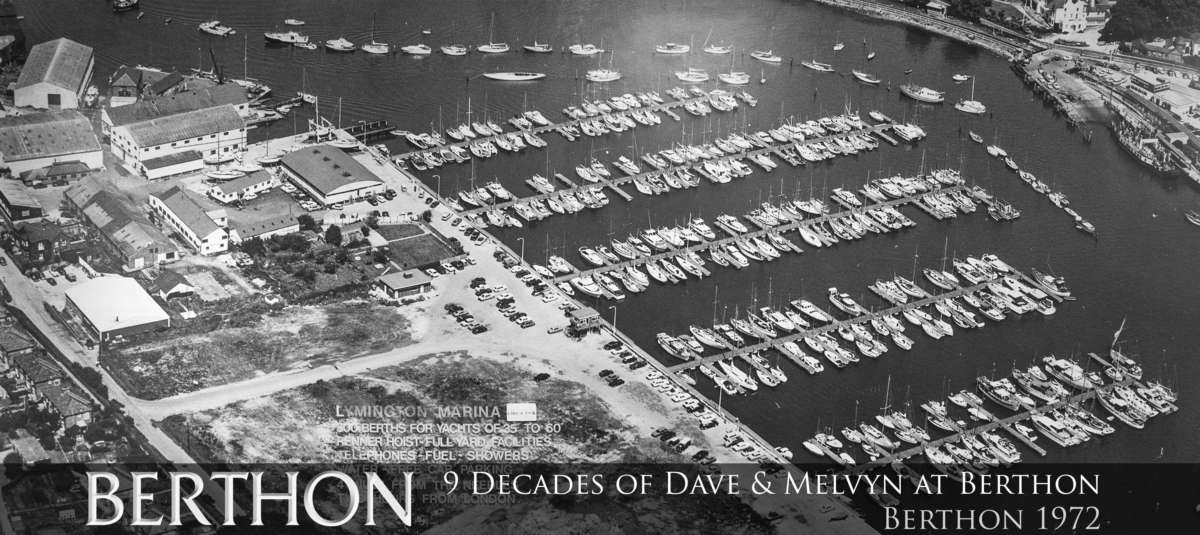 MELVYN: The most noticeable change for me has been the modernising of the marina.  The washrooms have been significantly improved (three times during my Berthon career), the electrics throughout have been updated to keep up with demand from greater numbers of boats on shore power, and also the upgrading of the office to what you see today.
Berthon has been using clever technology to ensure we are the best facility on the south coast – this has also made it a better workplace for employees too.  The facilities we have let us do the best job we can, and it is very satisfying when berth holders and visitors are happy.
It has also become a lot more family-friendly in the marina.  There's been a shift in focus to all people who might enjoy using the water; not just the serious racing types.
DAVE: As with most of us I think technological change has been the most noticeable.  I remember when I used to dictate to a secretary – and then that moved to typing for yourself and sending letters, quotes and invoices over email instead of hard copy.
At Berthon itself, improvements to the yard's infrastructure have made it into a world class facility in a relatively short period of time.  The addition of the painting and spraying facility, big blue sheds, larger lifting hoists and boat movers; and the docks and cranes have meant that Berthon's capabilities have grown and grown.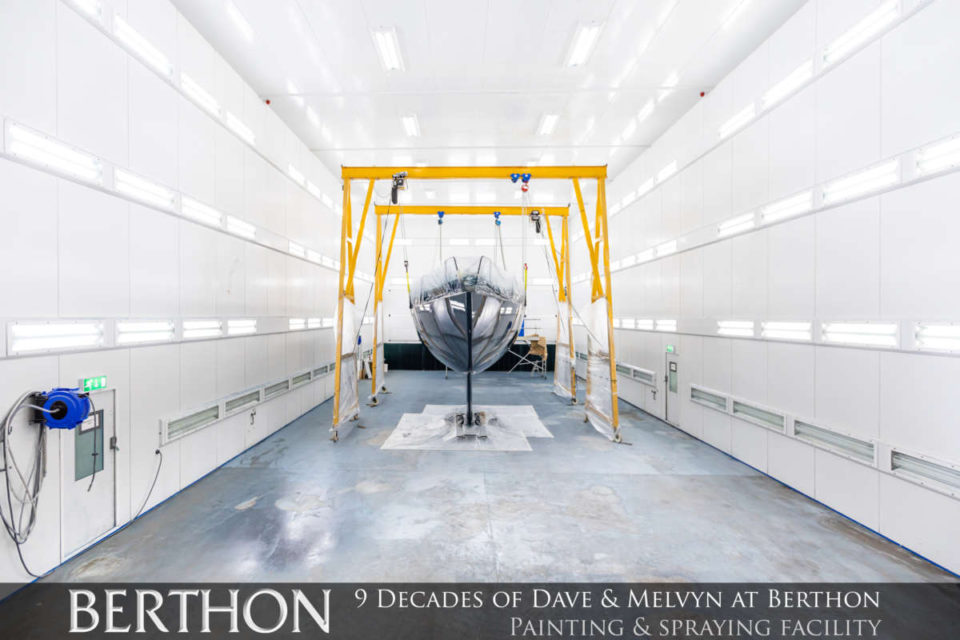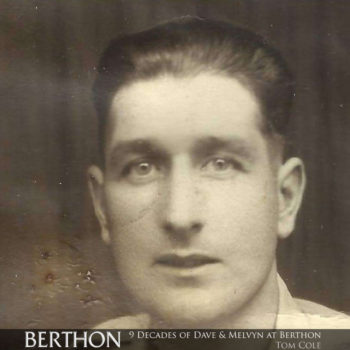 TF:  Do you have a 'standout' memory from your time with Berthon?
MELVYN:  I distinctly remember coming to Berthon in 1965 with my father, Tom Cole, who worked here. We came to look at the new lifeboat being built in the 'Building Shed' that had slipways for launching boats and was where 'P Shed' is today.  I enjoyed looking at the boat and the old steam wood bending pipe that was in the narrow gap adjacent the next door building which I remember being called 'The Fridge!'  This was because the seaward end of the building had an ill-fitting canvas cover which let in the cold easterly winds during winter.
DAVE: There are so many things that stand out.  I've had the privilege of looking after many lovely people and their yachts – from 'Captains of Industry' to doctors, actors, sportsmen and rock stars.  It's been great to be part of such a highly skilled team, sharing knowledge.  Meeting so many different people from around the world and looking after their needs is always satisfying.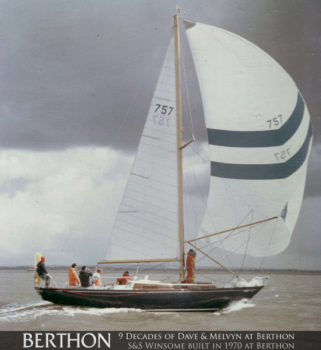 TF: Is there anything you'd like to see happen at Berthon Lymington Marina in the future?
MELVYN:  I'd like to see the company continue to improve on its current trajectory.  Using the water – whether sailing or just pottering along in a RIB – inspires a social atmosphere and I think that's of great benefit to everyone here.
DAVE: I'd like to see a return to building one-off yachts, whilst continuing to be market leaders in the service sector.  Berthon are proud boat builders and I enjoy seeing the unique projectssuch as the recent PWCs, a 45'ASV& now Gemini RIBs.
TF:  Do you have any advice to new starters who join Berthon?
MELVYN:  Always be honest, in work as in life.  This is the motto I have always lived by.
DAVE: Make the most of any opportunity to train. Learn as you can from the highly skilled people who are around you and physically involve yourself in the practical on-the-job parts of projects: it really is the best way to learn in this industry.

TF: Finally, what do you like to do in your spare time? 
MELVYN: I volunteer for the Royal British Legion each year and love to spend time working on my motorbikes!
DAVE: I like to make the most of life and not take it for granted.  I enjoy spending time with my family and friends, of course I enjoy sailing, doing a spot of DIY both at home and on our boat; and through the last few months I've really enjoyed gardening and cooking.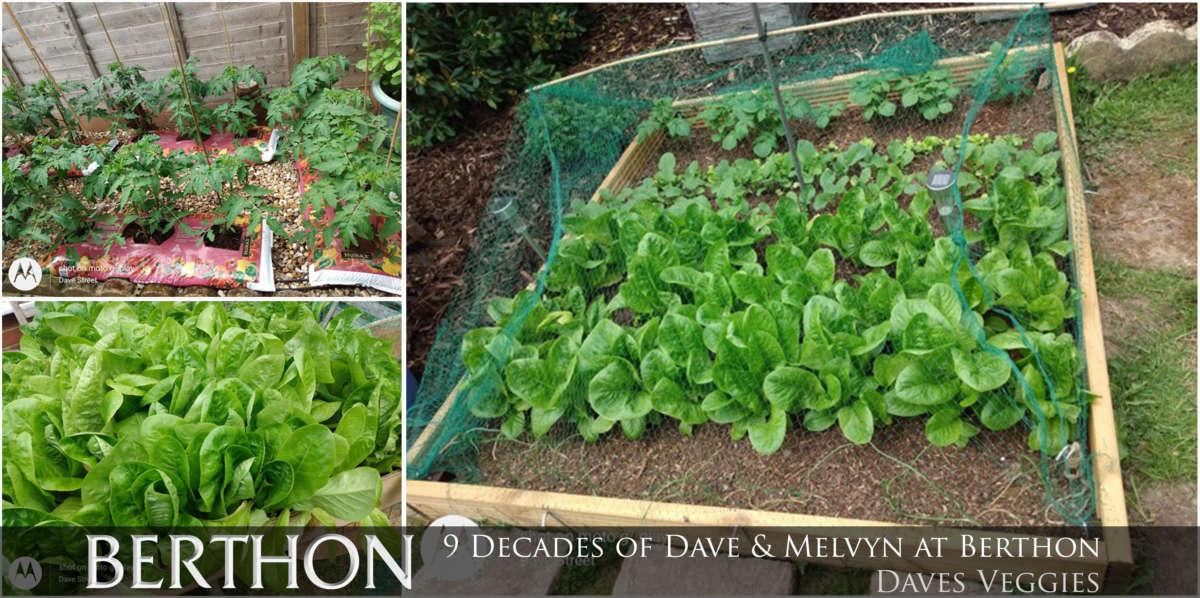 TF: It's been lovely to chat with you both.  Thank you for your time and I hope you enjoy the beautiful weather we're due!
Berthon Lymington Marina is ideally positioned for those looking for a long-term berth or a short visit.  Enjoying easy access to extensive cruising grounds from our protected position on Lymington river, come and see for yourself why we are the best marina on the south coast.  All staff are friendly and knowledgeable – whether you need a recommendation for a restaurant in town or help bringing supplies down to your boat – the dockmasters would be thrilled to help.  We listen to our customers with regular improvements being made after suggestions.   Contact Berthon Lymington Marina manager Luke on 01590 647 405 to book a berth today.