Profile – Brian May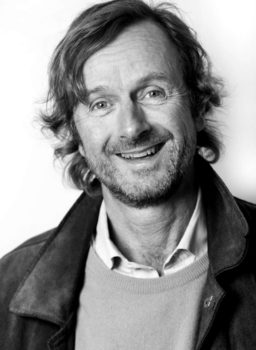 A profile on Brian May, Berthon MD. For some 500 years, those involved with Lymington-based Berthon marina and its boatyard have been at the forefront of innovation.
From designing an early form of a speed log and screw propeller to collapsible lifeboats and sea plane prototypes, it's clear creativity, practicality and a passion for all things boat-related, are in the Berthon and May families' genes.
The latest generation to run Berthon, co-owner Brian May and his brother Dominic, display similar energy, ambition and dynamism. During their 30-year tenure, the company has continuously evolved, leaving it well-placed to cope with whatever challenges the sector (and pandemics) present.
When they took over the company in 1990, the brothers were keen to invest in infrastructure and develop a vertically-integrated business.
Today Berthon has a 300-berth deep water marina with dock master and concierge services; a boatyard with painting facilities and engineering, joinery, electronic and fabrication workshops to build Gemini RIBs, ASVs and Pilot vessels, and refit, maintain, service and repair leisure and commercial boats.
Acquisitions
Recent acquisitions are: Versadock – a modular floating docking, jetty and pontoon solution and BHG Marine – comprising Yamaha and electric Torqeedo outboard engine sales, service and maintenance specialists.
Brian comments: "We're tenants for the next generation and will continue to run the company as a family; nurturing and training apprentices so they learn the skills necessary to work in the marine industry."
He grew up in the boatyard, which used to careen ships trading coal and salt and construct customs' cutters and lives in his great grandfather's house – the home of earlier boatyard owner, Thomas Inman, who designed and built gentleman's sailing yachts. His vessels were involved in the 1851 'Round Isle of Wight race', the forerunner of the America's Cup.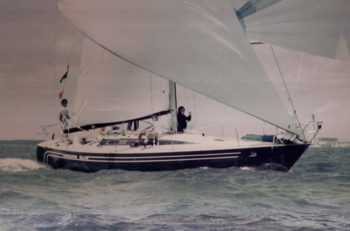 Playground
"The boatyard was my playground and I raced everything from Lasers to 420s and Sigmas to maxis and superyachts, 100 days a year for 25 years.
"Obtaining two separate degrees in history and economics, I was two courses and a dissertation away from an MBA, but running the university sailing team took priority." Brian then worked in the City as a successful fund manager and by age 25 was a director of two companies. "When one was taken over and I was made redundant, I sold the second to a third party and then was out of a job."
While interviewing for a City role, Brian moved to Berthon where he was a non-exec director. "Nine months later I was racing for the RTYC vs NYYC in America with sailing mentor Peter Nicholson and my father offered me the job of MD by phone."
Dominic joined soon after. "It's a relationship that works well; we complement each other.
"Our father left the business debt-free with a well-known brand to build upon. Our priority was to refurbish the marina and modernise the shipyard. We demolished old sheds, created new state-of-the-art workshops and a computer system and slowly increased our sales division and offices for the yacht maintenance and repair team.
Capacity
"We created a purpose-built spray booth – immediately becoming one of only four of the most technically advanced painting facilities in the world – ordered a new 120T boat mover and rebuilt the lifting dock along with three gantries for yacht sales. We tripled our capacity and diversified, which quickly paid off as turnover increased."
Berthon built Felixstowe seaplanes in WWI and HDMLs, MTBs and MVFs in WWII and still works for the MOD. Over 25 years it's built 40 lifeboats for the RNLI.
A legacy going forward, will be the apprenticeship programme Berthon designed and developed in 2008 and continues to support via the Worshipful Company of Shipwrights' Apprenticeship Scheme. The latter so far has sponsored the first-year wages for 174 apprentices in 125 marine SMEs (out of 350 engaged). Berthon currently has 30 apprentices, in addition to its 140 staff.
During lockdown, business has continued. "We're known for our attention to detail, training and skills, and this serves us well. With our rich history, we're not going to panic; we've weathered wars and many storms and will always adapt to the challenges that present themselves."
In his spare time, Brian enjoys glass-blowing, gardening and visiting France with his French wife, Isabelle who has regularly crewed in regattas worldwide during their 25 years together. His two children have yet to decide whether they want to enter the family firm.
Read our latest Q&A article with Brian May here.
Originally posted by Boating Business
www.boatingbusiness.com