Standards of Electronic Wiring at Berthon
A good indication of excellent build quality is to see how much thought and consideration goes into those difficult spaces.  It is no wonder tidiness within a console is often synonymous with superior construction and thus longevity.
Berthon believes that excellent workmanship starts with careful planning and logical assembly. This will result in a high-quality product that can be relied upon.  The standard of work undertaken is evidenced by the extreme care taken in every element of manufacture or fit-out: from planning a sensible use of the smallest nook to fitting the largest features onboard a new RIB.
Cabling, otherwise known as the backbone, – and a series of connectors are used in our Gemini boats to ensure electronic systems are neatly connected to a common NMEA2000 network. These are organised efficiently and always carefully labelled, to better guide anyone who may need to open the console up at a later date.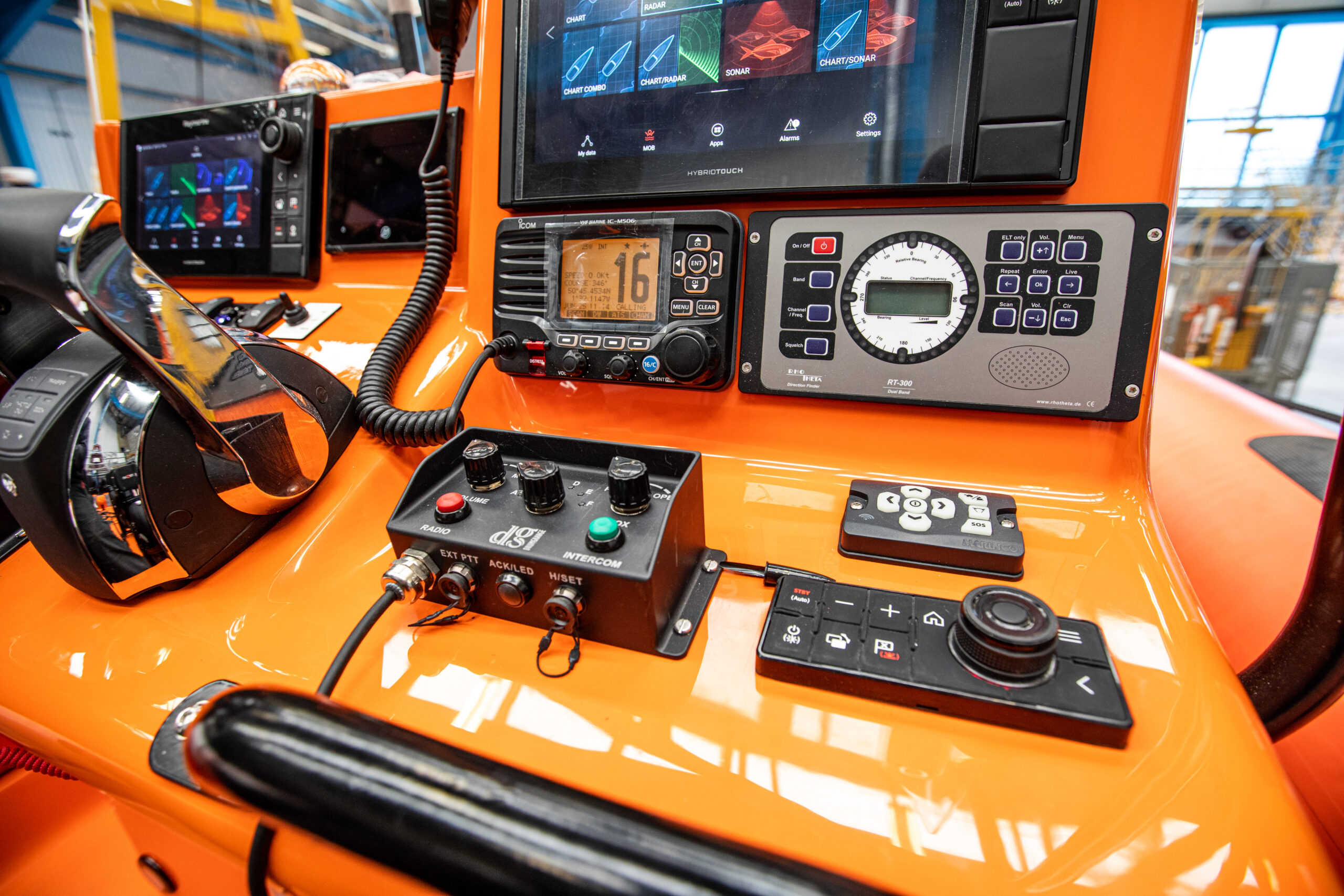 This year, Berthon RIB Solutions have worked on a project for the Jersey Lifeboat Association (JLA) supplying a WR880 RIB with the intent to build the fastest inshore rescue vessel in the Channel Islands, perhaps even the British Isles! To meet the operational requirements of a modern search and rescue RIB, detailed specifications are required.
The team has worked many hours to design a platform to accommodate the extensive suite of on-board electronics that will assist the JLA crew in locating and rescuing distressed persons including radar, remote-control searchlights, DF antenna, and a FLIR camera. On-board crew communications (intercom) are provided through a wireless Diamond system, provided by Big Blue maritime, which is also connected to the RIB's VHF radio.
The team of Berthon electrical engineers took to the task of putting together this intricate, tech-packed console. Making it look as immaculate from the inside, as it does smart from the outside.
The new MPower® Digital Switching Platform from Maretron has been included in the build and delivers simple, intuitive control over complex systems. The result is a safer boating experience and will control the Radar, AIS, VHF, Plotter, Deck Lights, FLIR camera, Df comms, and the water ballast system.
Watch the sea trials of this truly epic build on our YouTube channel by clicking here. And watch our team test out the electronics onboard here. We are delighted to be able to tell you that this Gemini WR880, now named Bertie, is currently being put to action by The Jersey Lifeboat Association, saving lives at sea.