West Solent One Design Suvretta Relaunched at Berthon
West Solent One Design, Suvretta relaunched at Berthon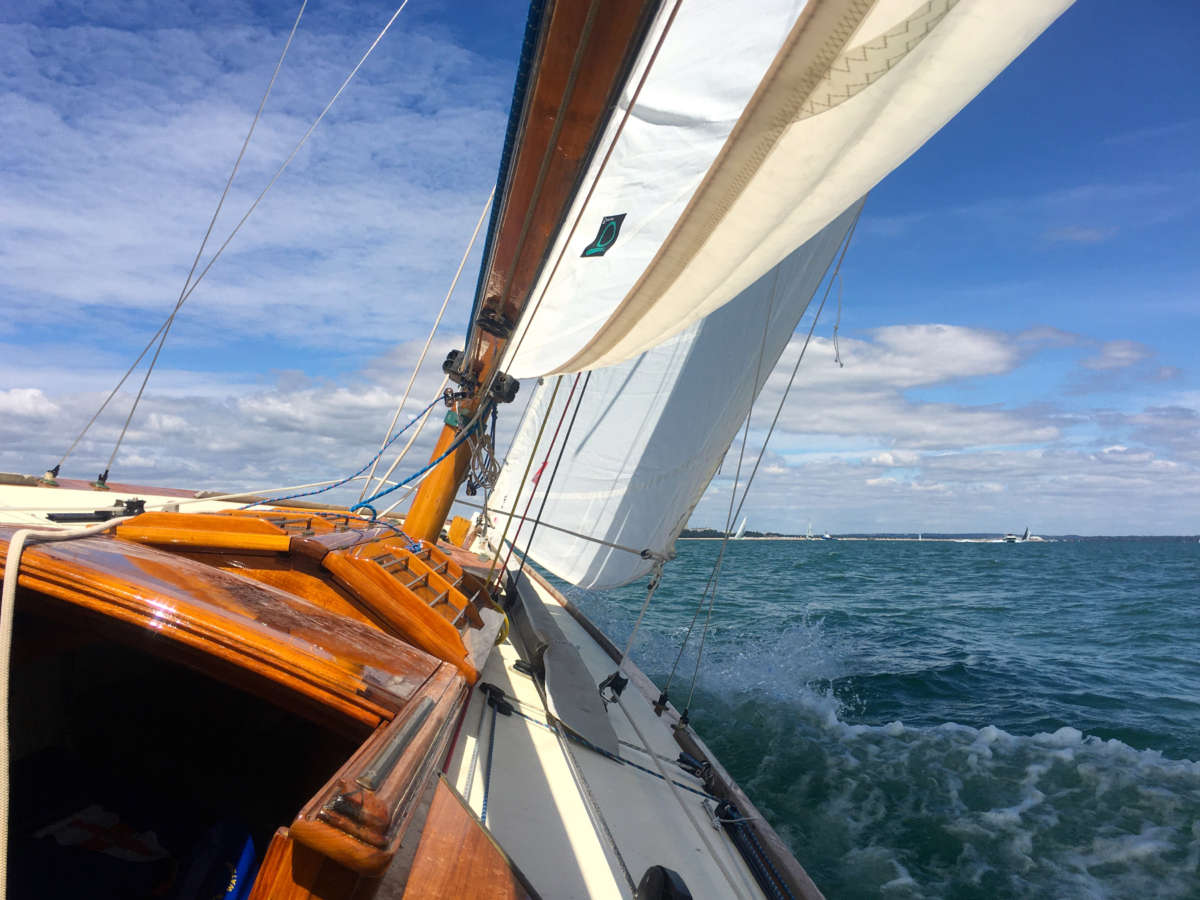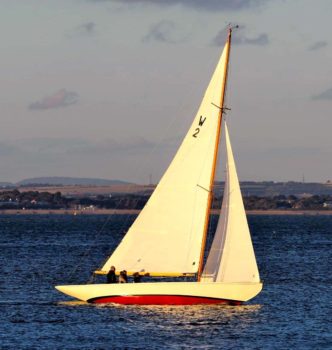 There is nothing that plays on the heartstrings of a sailor quite as perfectly as a classic yacht restored.
The West Solent One Design (WSOD) is an elegant boat with serious credentials.  Sometimes referred to as the J109 of their time and specifically created for the area by Harry G May – Berthon's owner and a boat builder by trade – the WSOD of today compete in both Classic and IRC events, and have been known to cross vast swathes of open sea under their own keels.  Harry May was the great-grandfatherof Berthon's current directors, Brian and Dominic.
The WSOD class was originally drawn up in 1924, after May was approached by the Lymington Yacht Club with a brief to create a one-design cruiser-racer.  Working with H Jacobs, May designed and produced 5 yachts at Berthon, and the popularity of the class began to grow.   Some 35 boats were built in total, and they travelled across the globe to owners at various yacht clubs, with six even finding their home in Argentina and Burma.
We received an email a short while ago about the re-christening of one of the first WSOD's built – SUVRETTA (W2).  This beautiful yacht takes to the Solent with new owners, after an exciting history which spans nearly a century.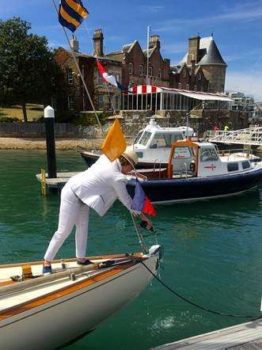 Constructed at Berthon in 1924, Suvretta is now proudly owned by chair of the RYA Chris Preston and his wife Victoria.  They had some minor cosmetic work completed and hosted a small celebration in July.  A major refit in the boat's past has meant there is little structural work required.   She will now sail through the same waters she competed in when she was newly afloat 96 years ago.
The history of the boat is interesting, to say the least.  She raced extensively with her sister fleet through their home turf on the Solent after being launched.  There is no definitive record of her journey, but within a few years she had sailed to the Caribbean.  This is a notable feat for a 35ft boat without an inboard engine and designed primarily for inshore and coastal racing.
She travelled back and forth to the Caribbean multiple times and, whilst sailing back to Ireland in 1979, encountered the infamous storm that devastated the Fastnet race.  She pitch-poled, but the boat and her crew managed to make their way to a safe harbour.
There are accounts of her being aflame, aground and abandoned – a chequered past for one so pretty!
Speaking to Chris and Victoria, they explain that owning Suvretta is the culmination of years of dreaming of a classic yacht.  Chris has sailed on J Class yachts and the beautiful classic Mariquita, as well as campaigning a J109 for the last 4 years – but they were looking for a smaller, classic boat and a less intensive project – one that can be as easily managed with only three or four crew.  She was a name known to them, with friends who had raced her in the past and reports of her credentials as a strong seaworthy hull – so she quickly joined the family.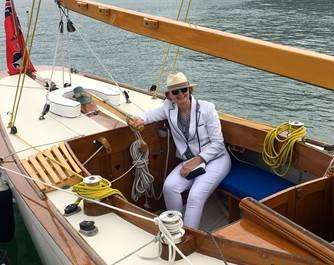 Since her 'facelift,' Suvretta has sailed multiple times, attending a wooden boats rally and competing in one race.  Chris assures us she sails like a dream – the belle of the ball dancing on the water once more.  Chris and Victoria hope to take her to the South of France in 2024 – but not before holding a party for her 100th birthday.
The Berthon-built WSOD class is now spread widely, with the whereabouts of some boats not known.  Recent years have seen attempts to bring a number of these elegant yachts together once more, however.  With Suvretta proudly sailing through the Solent; and Ripple, managing director Brian May's own boat undergoing a full restoration at Berthon's shipyard facility in Lymington, it might not be too long to wait until we see a glorious – and glamorous – return of the West Solent One Design.
Restoration of Ripple, 1925 Berthon built WSOD