Women in the marine industry
Women in the marine industry at Berthon
The marine industry has traditionally been a male-dominated environment – there's no doubt about it.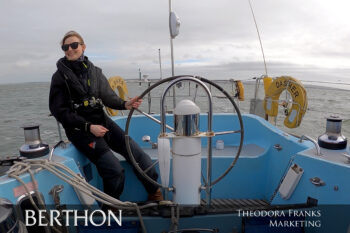 However, it is no longer unusual or noteworthy to see a female skipper, a female engineer, a female manager or a female shipwright.  Women in maritime have worked hard to gain recognition and respect, and slowly the balance of male-female is beginning to change across the industry as a whole.
Berthon is proud to have many women working across the range of professions we have in house.  They are experts in their respective fields and hold significant positions within the company.
Karen, our company secretary and Chief Financial Officer, is a key figure, responsible for keeping the entire operation running smoothly.  The MD of Berthon International, Sue Grant, has managed the highly successful new boat and yacht brokerage department, opening offices in France, USA, Spain and now Scandinavia, for over 27 years.  Both Emma, our first year engineering apprentice and Maria, a first-year shipwright are starting their careers working with some of the most modern maritime technology which will stand them in excellent stead for the future.  Thea is on the marketing team but also a regular in-house sea trials skipper, having worked onboard yachts for years.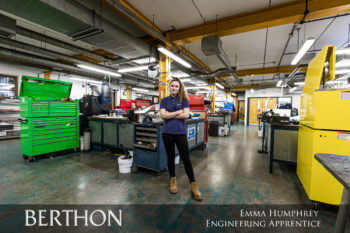 Berthon are keen to encourage our view that maritime is not simply a man's world – from boat-building to the office, to getting out on the water. Modern equipment and clever tools answer the (exhausted) question of whether women are strong enough – and the ability to learn and embrace new skills has never been gender-specific. Our office environments welcome a balance of staff and many heads of our various departments are female.
On the yard, our apprentices have shown that with the right parameters for learning, the right support and equal encouragement for all candidates, a woman is capable of exactly the same as her male counterpart.  We are equally proud of our male AND female apprentices across all four apprenticeship programmes and strongly encourage any young females considering a career in an auxiliary marine sector to chat to us about the fantastic opportunities available.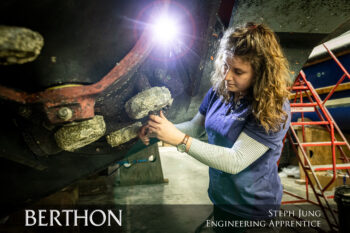 We caught up with Steph Jung, a third-year marine engineering apprentice, to chat about her view of women in the industry.  She tells us in no uncertain terms that she neither expects (nor receives) any different treatment to her peers.  With no desire to be known as 'a female
engineer,' Steph states simply she'd like to be recognised as 'an excellent engineer.'  We agree wholeheartedly and, after 3 years of watching her progress, can attest that this will be the case.
The International Maritime Organisation has historically highlighted the need for women to be represented well in all sectors of our industry, drawing on indicators that show just how much of a positive impact a gender-balanced workforce has for business and socially.  The "Equality for women means progress for all" is echoed on-site in Lymington.  Berthon are proud to offer equal opportunities to women.  If you have the aptitude, existing credentials – or are simply the right person for the job; that really is the only thing that is relevant.