Berthon Rib Solutions UK & Ireland Gemini RIB distributor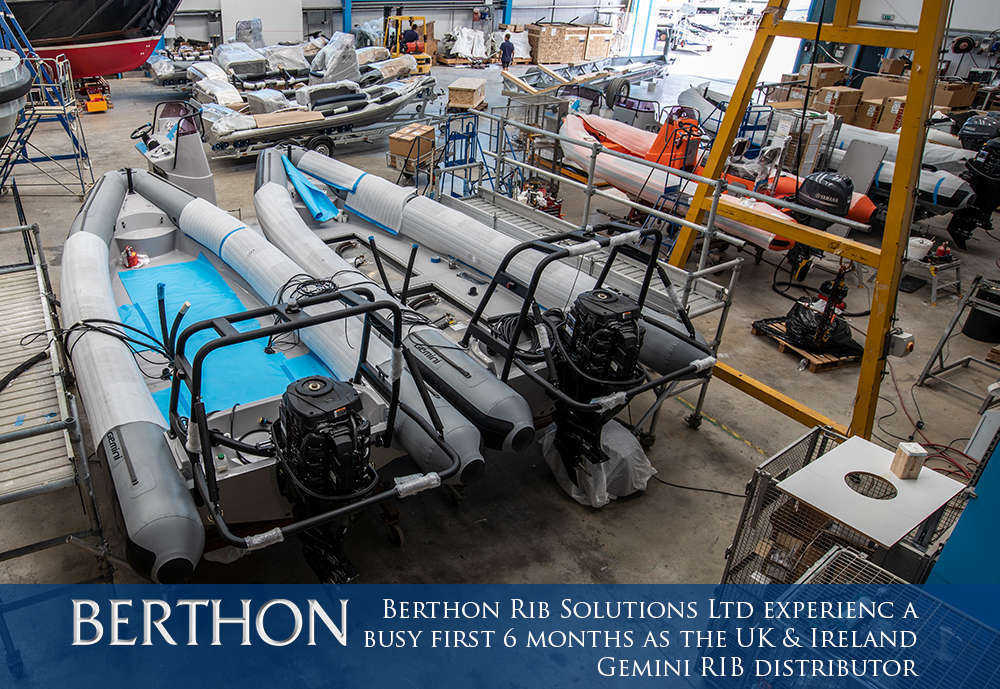 Berthon Rib Solutions Ltd has experienced a busy first 6 months as the newly appointed UK & Ireland Gemini RIB distributor. We have received and fitted out 2 stock boats, the Gemini Waverider 780 and Waverider 880, which are both now berthed on VersaDock floating dock system in Berthon Marina Lymington for potential buyers to sea trial.
A further eight RIBs have been delivered to Lymington, a majority of which have been pre sold and are currently in various stages of fit out. Berthon RIB Solutions Ltd have also committed investment to build a readily available UK stock of various Gemini RIB Models from 5m up to the 1060m enabling a quick delivery time for UK buyers.
Berthon RIB Solutions have recently exhibited both the Gemini WR 780 & WR 880 at Poole Leisure Boat Show and at the UK premier commercial boat events Speedwork & Seawork in Southampton in June. We received positive feedback from both leisure and commercial sectors and conducted several follow up sea trials at Berthon Lymington Marina, our parent company.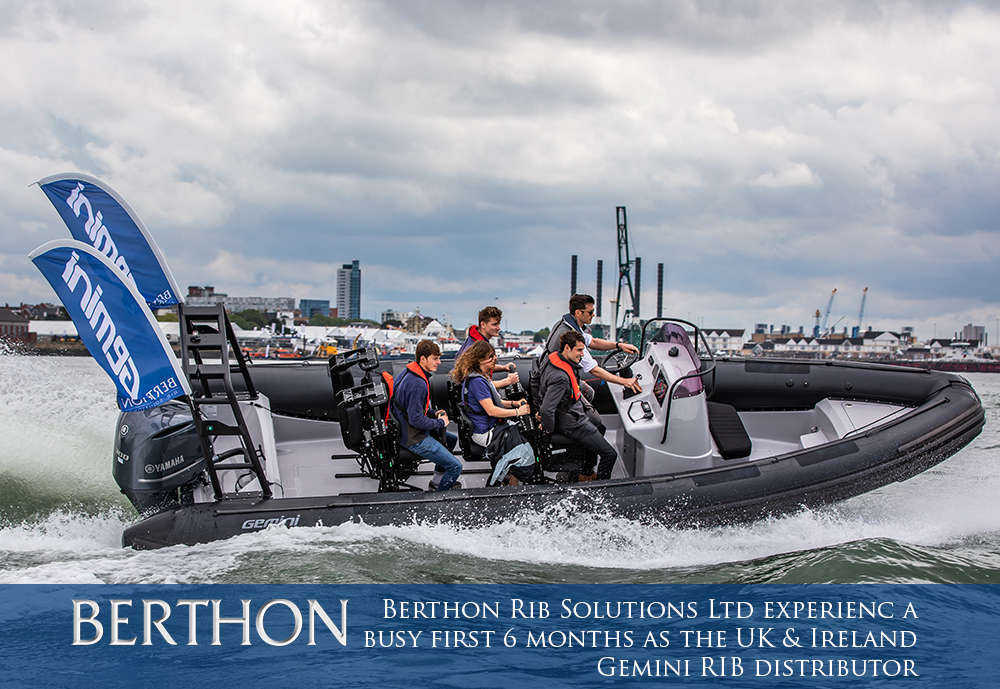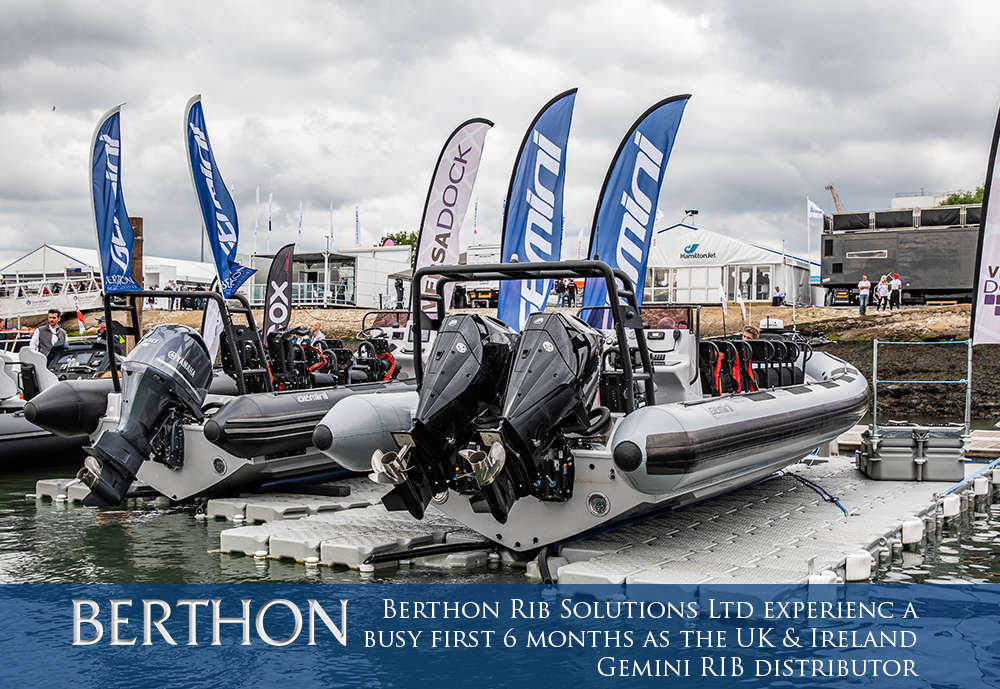 Berthon RIB Solutions will be exhibiting the new WR505 Sailing School Coach/Safety Boat and WR650 Sport Leisure model at the forthcoming Southampton Boat Show in September.
The company  has teamed up with SHOXS, a leading supplier of shock-mitigated seating, to develop fully integrated, safe seating solutions for maritime and rescue agencies.  We have also integrated with Drumgrange, suppliers of state of the art Wireless Diamond Intercom System specially designed for secure communication for crews both on board craft and between craft & vehicles. The Gemini WR 780, with all the above equipment installed on board, will be available for waterborne demonstrations at the Defence & Security Exhibition International (DSEI) at London's Excel in September.
Berthon RIB Solutions looks forward to a busy second half of 2019 with new Gemini models coming to the market including the new Gemini Cabin RIB for WR 880 and WR 1060 models, and monthly arrivals of stock boats and increasing deck fit options available for clients to select from.