Berthon Bath Road litter pick – Caring for the local environment
Berthon volunteers took part in a Bath Road and surrounding areas litter pick on Friday. The first of their initiatives to use willing Berthon staff to serve the community of Lymington. And keep the local environment, on and off the water, clean.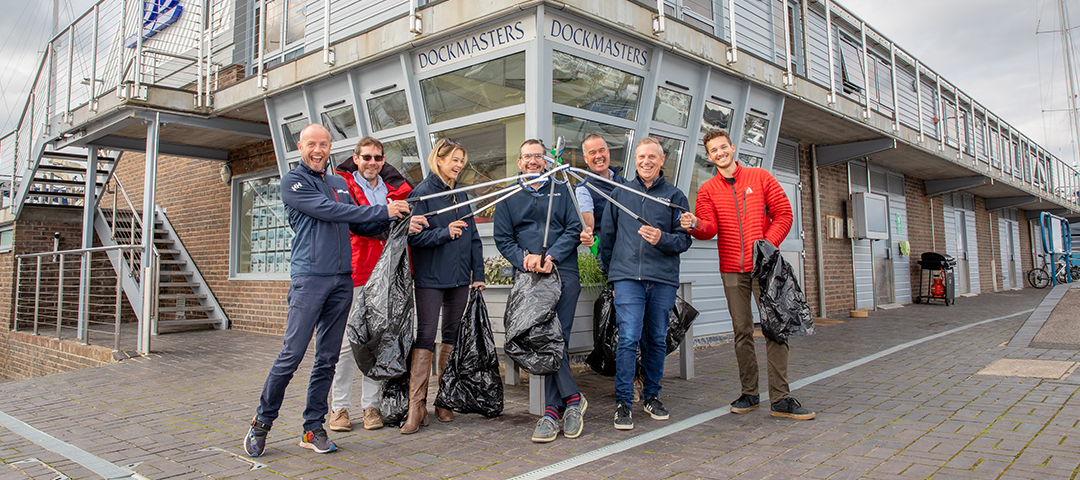 Many of the team who work at Berthon live locally, and take pride in being able to call Lymington 'home'. Berthon want to ensure that visitors to the area, local residents, and of course wildlife, continue to enjoy the town without the addition of litter.
MD Brian May, commented on how lucky and privileged we are to live and work in such a beautiful part of the UK's coastline; 'At Berthon, our shipyard is kept in pristine condition and we are often complimented by visitors about how clean our facilities are. We wanted to continue carrying this ethos into the surrounding areas. By offering up our willing staff to take part in these litter picks. And in doing so, show our care and support for the community of Lymington'.
The litter picks will now be a monthly occurrence. In addition to this, litter picks will be carried out in the summer when visitors increase if required.
Berthon would be keen to hear from organisations in the New Forest who require willing volunteers to help community projects. Please send your requests to enquiries@berthon.co.uk .
To see all the latest updates, be sure to follow Berthon Lymington Marina on Facebook and Instagram.