Digital switching at Berthon
Digital switching at Berthon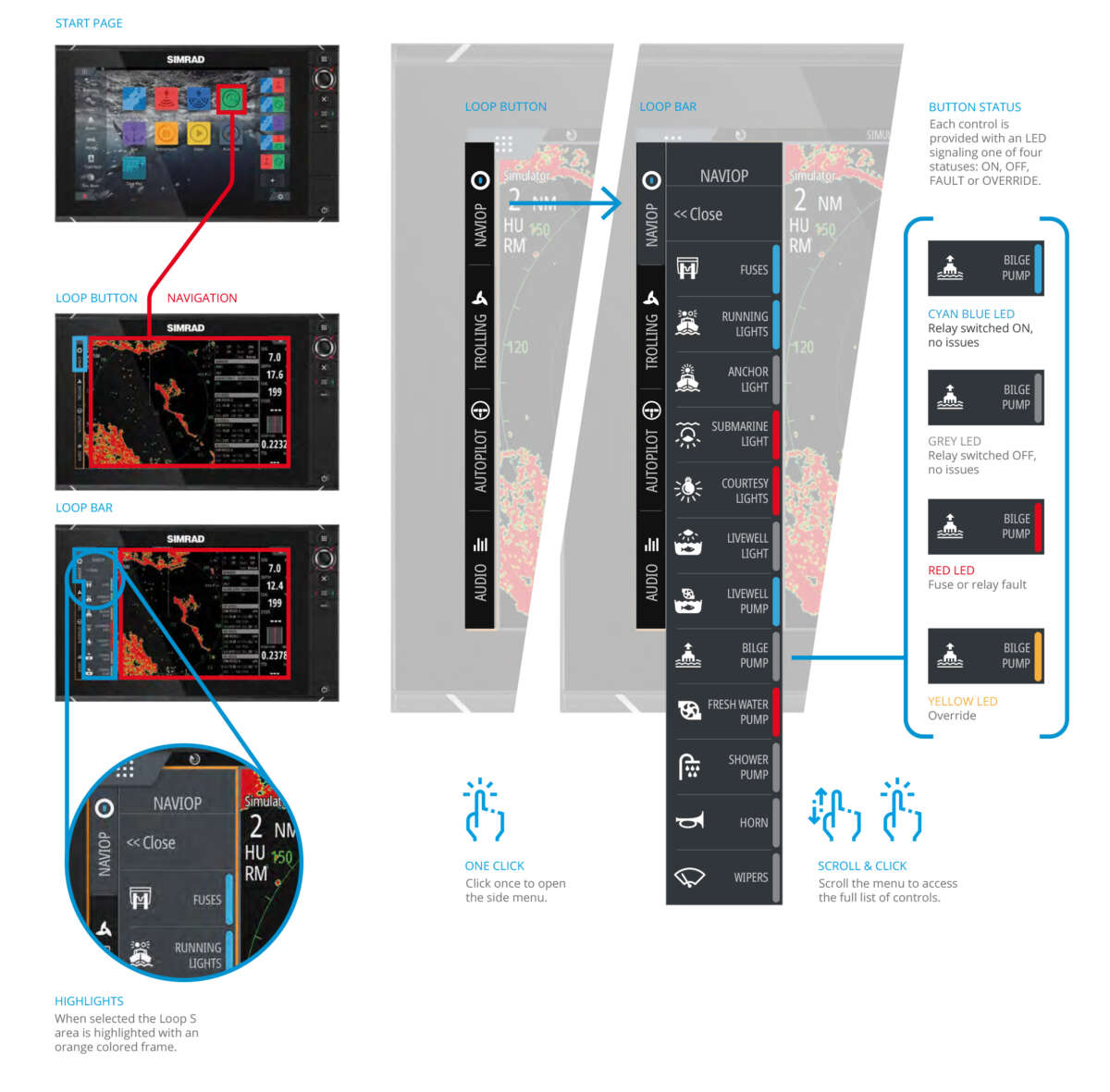 Advanced electronics are a fundamental feature of modern boats.  They are responsible for everything from air conditioning, to monitoring battery condition, to engine ignition.  The introduction of NMEA 2000 was a huge step forward in encouraging consistency within the industry and a stress-free way of back fitting new features to an existing set-up.
Adding a digital switching and electrical monitoring product is the logical progression for a boat owner wanting hassle-free system management on board.  Easily integrated, such a product provides clarity and a simple means of seeing, adjusting and observing data.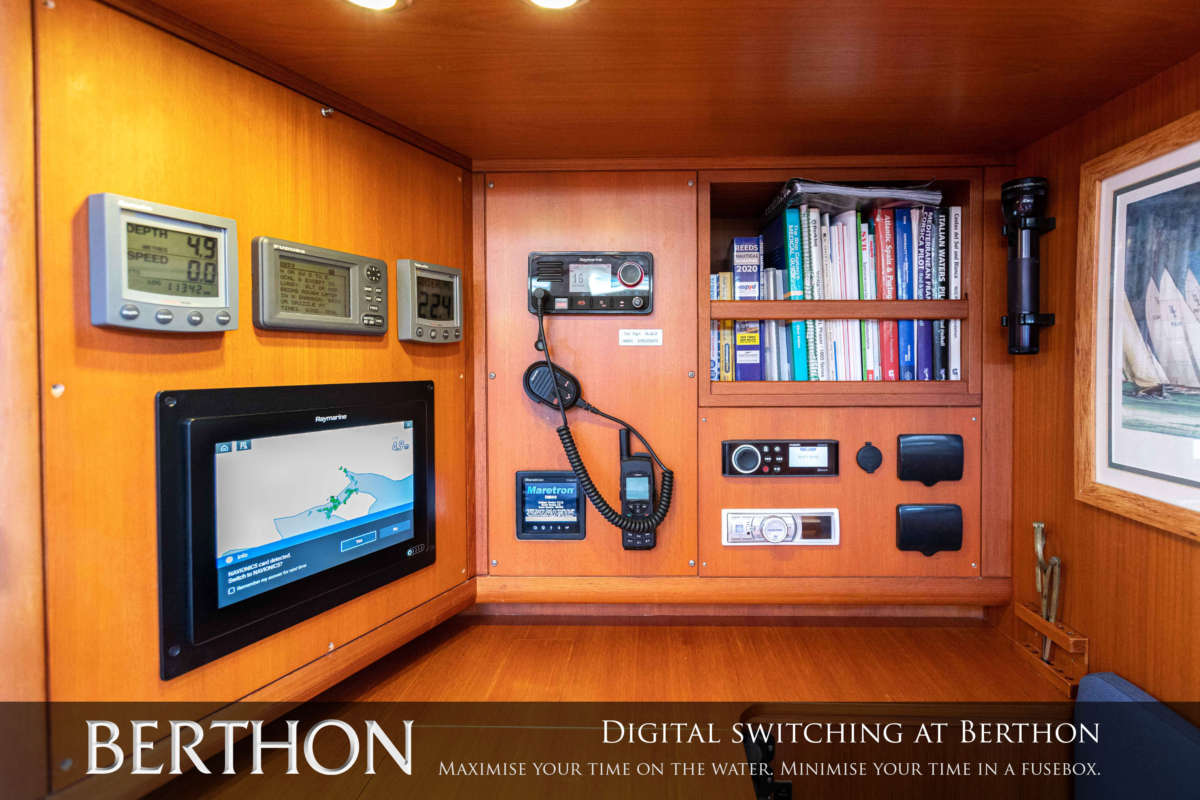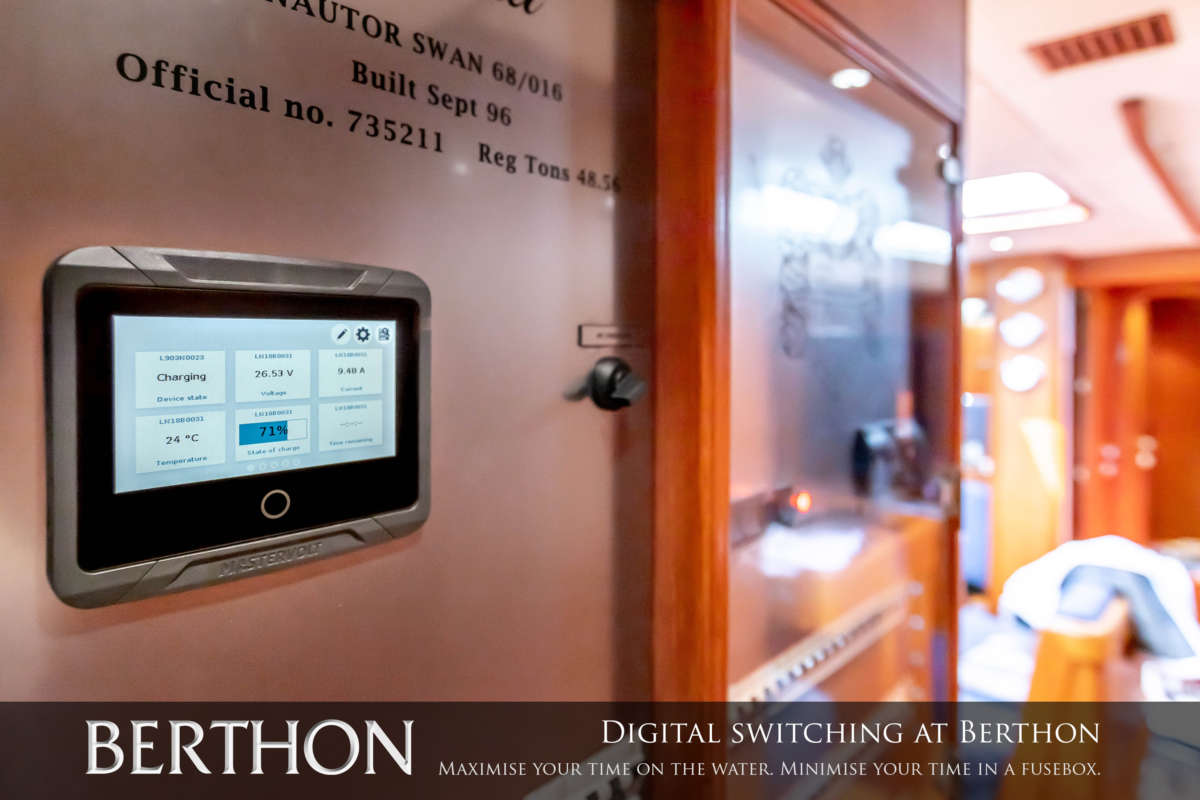 Depending on what is already on board, our in-house electronics manager, Jim Catterall, will be able to advise which digital switching and monitoring technology will best fit into an existing suite of electronics.
Berthon are accredited installers of Naviop, EmpirBus and Maretron. Digital switching at Berthon offers similar solutions by different industry-leading brands, our on-site electrical engineers have completed all relevant training and are capable of retrofitting clever new technologies to older arrays or installing it into newly built vessels.
These products bring sheer convenience on board – every function is controlled through either a chart-plotter or a multi-function display.  From entertainment systems, to security to reliably monitoring tank levels (the well-known white rabbit!), control is brought to a central and easy to access location.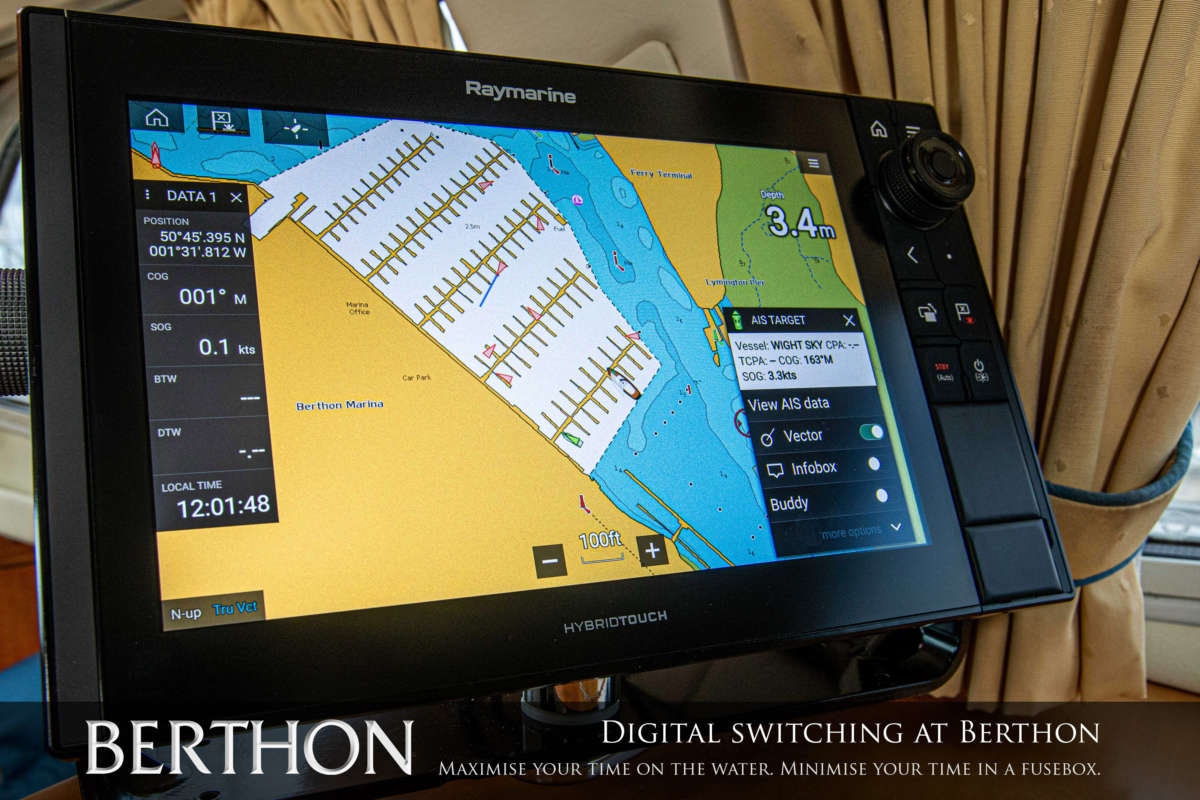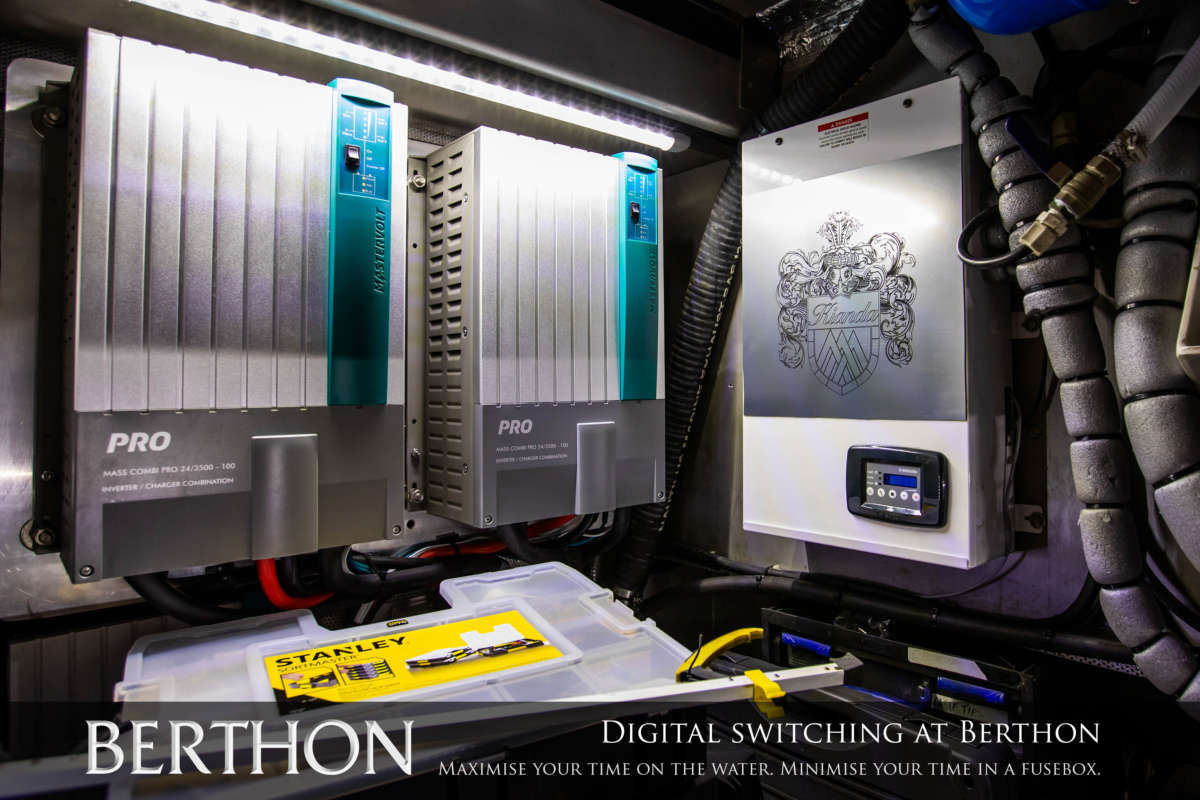 In each product and service at Berthon, our ethos of accountable, methodical work is shown through elegant solutions and tidiness.
Stay ahead of the electronics curve and talk to Berthon today about reorganising the electricals on your boat – or indeed, upgrading all electronics on board to the most advanced technology available.
Maximise your time on the water.  Minimise your time in a fusebox.