Berthon announce their partnership with Henshaw Inflatables
Henshaw Inflatables in partnership with Berthon.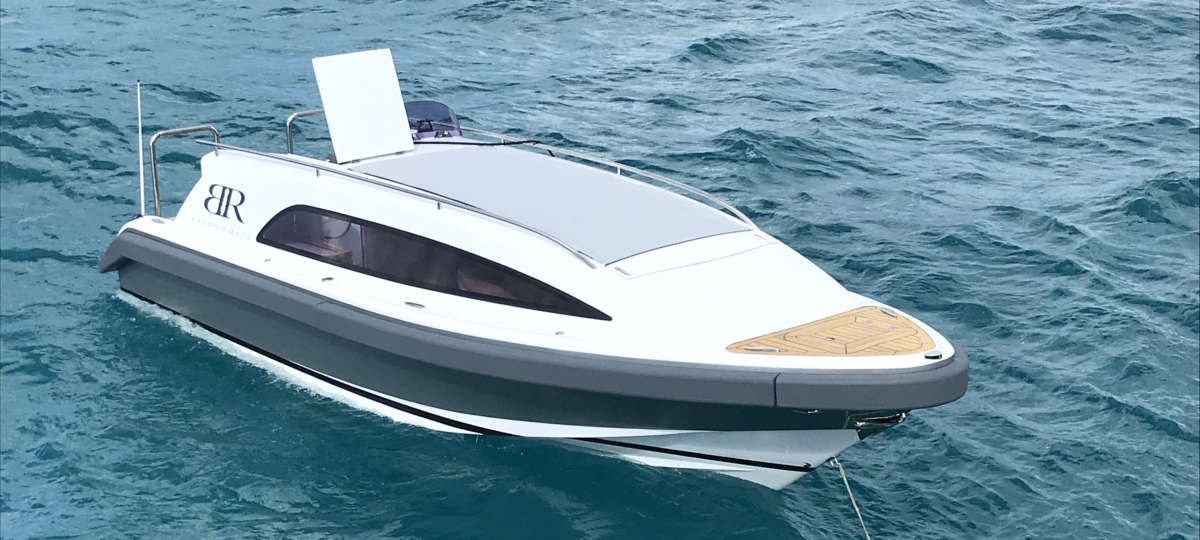 The combination of Berthon and Henshaw Inflatables Ltd are able to offer a true end-to-end Superyacht tender repair, refit and refurbishment service to discerning Captains & their crews, Superyacht management companies and Superyacht refit yards.  Our shared wealth of knowledge paired with industry-leading facilities on site at Berthon's Lymington HQ, combined with 30 years of Henshaw tender collar and fendering manufacturing and installation expertise, stand us in excellent stead as market leaders for Superyacht tender support.
Benefiting from a boat-building history spanning decades, Berthon's talented staff use unparalleled facilities and extensive in-house knowledge to meet exacting Superyacht standards.  On-site we have dedicated engineering workshops, spotlessly clean undercover heated sheds, world-class painting facilities as well as multiple forms of boat moving equipment.
Head of new business development Ben Bradley-Watson comments:
"Berthon is the best kept secret in the marine sector.  Our in-house skills and facilities are second to none.  Our comprehensively equipped shipyard means turnaround times are extremely quick, with absolutely no compromise on quality of work."
A highly experienced workforce of shipwrights, engineers, electricians and painting specialists understand the importance of immaculate work when catering to the Superyacht industry.  Any assignment is approached with the same minute attention to detail.  By partnering with Henshaw Inflatables Ltd, the leading manufacturer of tender collars and fendering system in the UK, we are further able to guarantee quality, as well as a complete an "end to end" solution.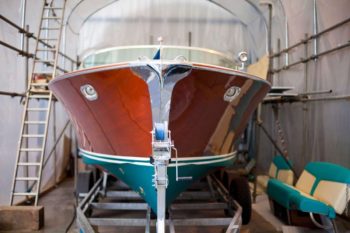 At the start of a contract, the client is allocated a dedicated project manager, who carefully assesses the task before a detailed individual refit plan – including any coding compliance – is drawn up. This plan is formed in keeping with the busy schedule of the yacht; including picking up the tender from any European location, to returning it to her mothership and all steps in between. This ensures we are able to maintain a tight timeline, meet any required regulatory compliance, as well as provide clients with accurate anticipated costs.
A weekly report with photos is sent to the point of contact to track the project progress, as well as budget and allow Superyacht pursers to maintain precise accounts from afar.  This truthful timescale also allows Captains to plan their programmes with confidence. The Berthon Group also benefits from having workshop facilities, in Palma, Spain, and offices on the Riviera in France, Newport RI, USA, and west coast of Sweden, all of which know reliable contractors providing extensive aftersales support to Berthon clients.
To date, Berthon and Henshaw have welcomed tenders from many high profile superyachts, including J Class Velsheda; M/Y Rahal ; M/Y Lady Christine, S/Y Red Dragon,  M/Y KOGO and S/Y Leopard 3.  We have undertaken refits on many well-known super tender brands including Hunton, Pascoe, Compass, Windy, Novurania and Sealegs tenders.  Berthon are also main dealers for Iguana tenders with sales as far away as UAE; our expertise therefore extending confidently to amphibious tenders. Our proximity to Southampton Port – one of the United Kingdom's main shipping hubs – allows for rapid transport inward and outward bound worldwide.
Furthermore, the in-house list of high-quality brands within both companies add to the full service we provide busy Captains and management companies.   Berthon are the UK's leading supplier and service support agent of other outboard and inboard engines brands.  Our international brokerage offices in UK, Spain, Scandinavia, France and the USA Gain us far reaching coverage for SY tender sales in the main second hand markets.
As well as collar systems, Henshaw Ltds are also one of the world leaders in the manufacture and supply, Superyacht inflatable fendering systems, sea pools, swim platforms, rafts and jetski docks, thus adding to a formidable "in-house, one stop, end to end" solution for the Superyacht Tender Support Sector.
We expect this to be a highly successful partnership with Henshaw Inflatables.
For all new enquiries, please contact Business Development Manager, Ben Bradley-Watson
(T) + 44 (0) 1590 647 416
(E) ben.bradleywatson@berthon.co.uk
More information can be found here – Berthon Superyacht Tender Support