Southampton Boat Show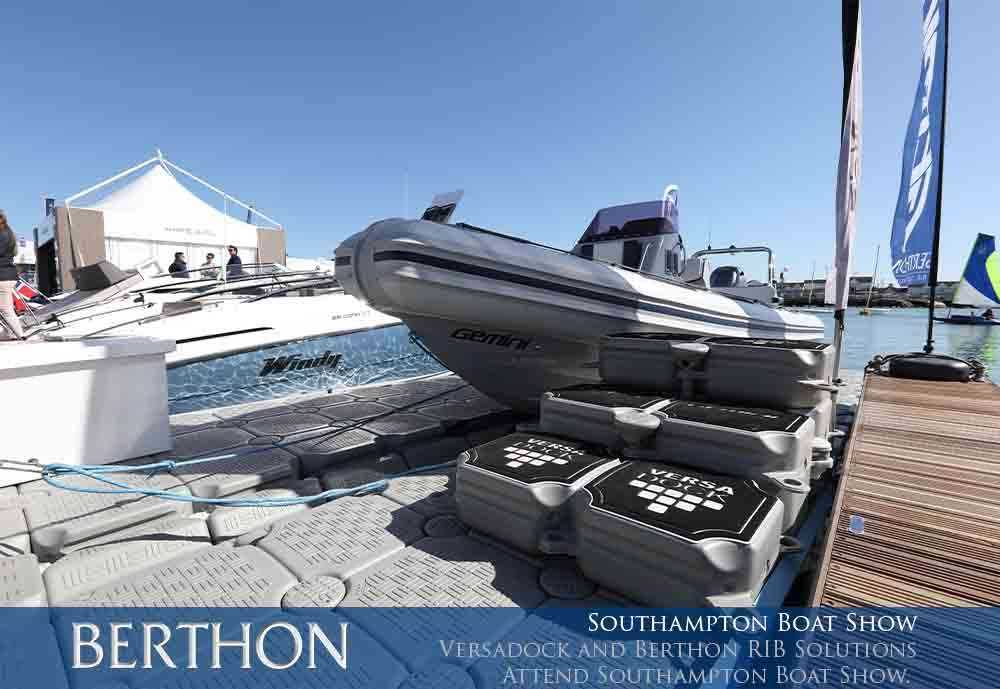 Versadock and Berthon RIB Solutions attend Southampton Boat Show.
Southampton Boat Show brings mixed emotions, heralding as it does the end of the summer season. Far from being put off by this, throngs of avid marine enthusiasts flocked to the show looking for new boats and the latest gimmicks and consumables for their winter maintenance program.
VersaDock had a strong presence at the show with a demonstration dock in the marina. This was showcasing the latest offering from Berthon Rib Solutions along with a Gemini Waverider (WR) 650.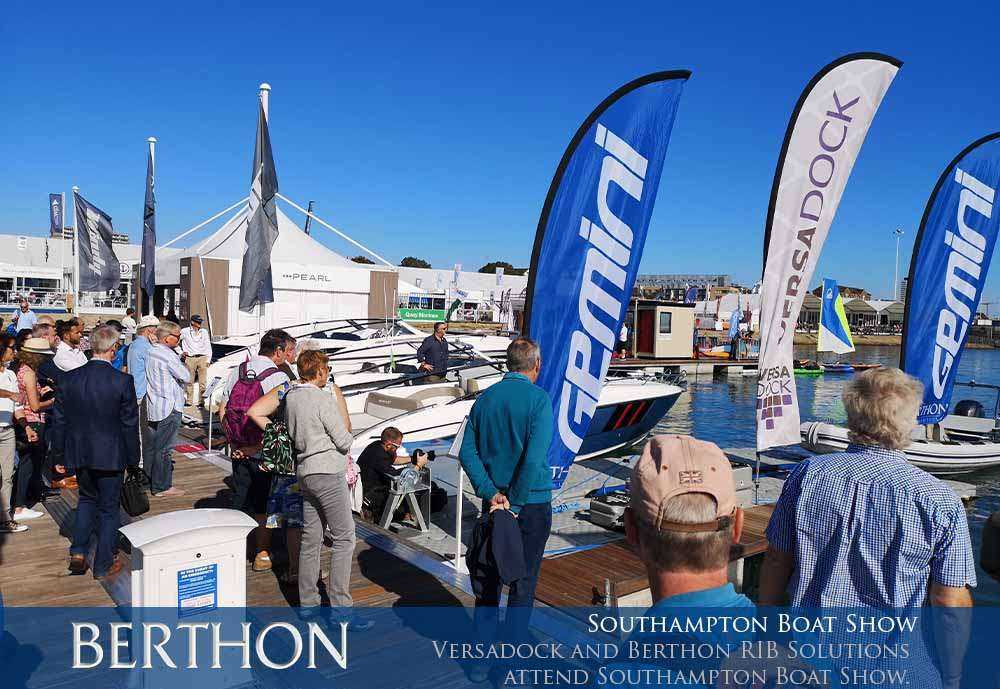 On-the-water demonstrations showed just how easy using a drive-on-dock can be and drew quite a crowd. Also on display was the customisable staircase making access simple and safe. A Maxi Dock Box was also fitted to one side of the dock, perfectly sized to store spares, cleaning products and even boat covers.
Meanwhile Ocean Hall saw the launch of the new Versadock stand.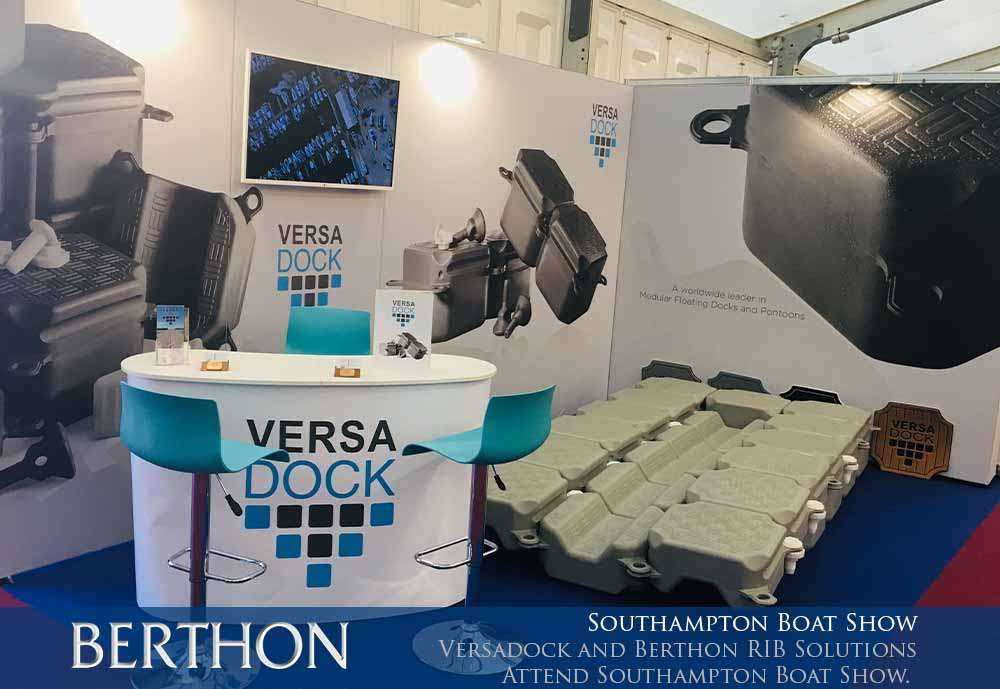 Video footage of the drive on dock system from multiple angles show how versatile the system is and an example of a Jet Ski drive-on-dock was available for a more "hands-on" experience. It was wonderful to meet so many new customers, as well as welcoming many existing patrons onto the stand to discuss extensions to their docks, new products and servicing.
The team set a new record as well, selling a drive-on dock system on the Tuesday of the show and having it installed on-site on the Thursday by the operational team at basecamp Berthon!
Thank you to everyone who made it round to see us.
For those of you who didn't make it to the show, don't worry, the team are available to answer your enquiries at info@versadock.com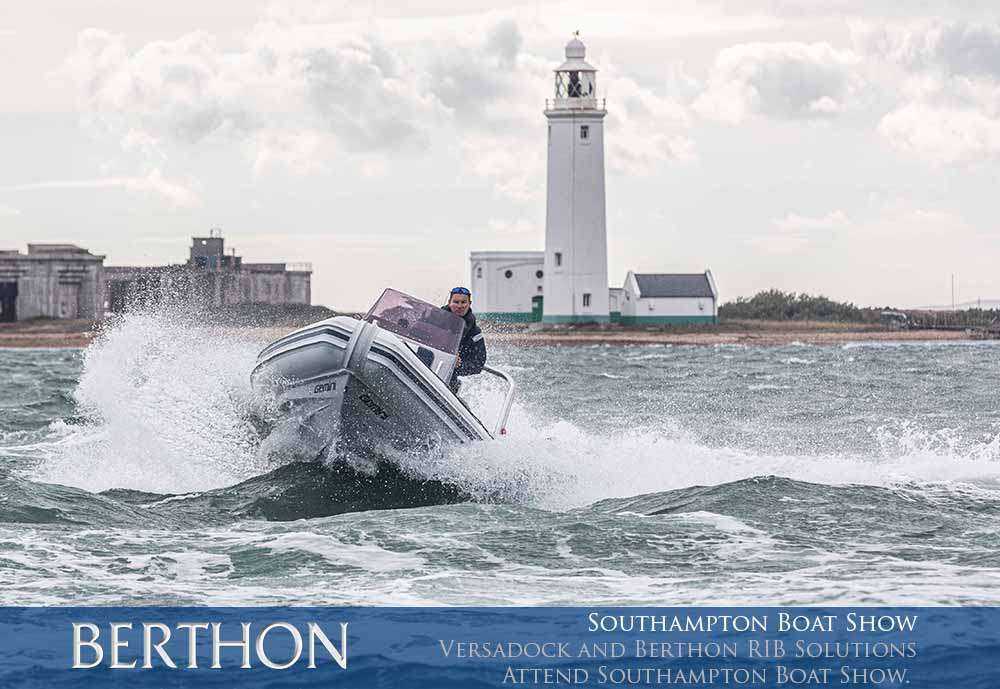 Berthon RIB Solutions exhibited their new Gemini Waverider 650 Leisure Sport RIB at SBS; berthed on the Versa Dock she attracted a steady level of attention and enquiries over the 10-day show. The layout of the boat raised many positive comments from visitors, especially the leaning post driving position and the sociable area aft. This featured comfortable seating for guests with room for a small table all on-board a 6.5m RIB. Existing Gemini owners were looking over the WR650 and were impressed by the standard of workmanship & ergonomic the fit-out, which is all done by Berthon's Skilled Shipwrights, Engineers and Electricians as soon as the hulls arrive in the UK.
Staff from Gemini South Africa (where the hulls are built) supported Berthon RIB Solutions to listen carefully to clients, both leisure & commercial, thus understanding current trends and desires, and were on hand to discuss the new leisure concepts that Gemini are currently developing for 2020, in particular the Waverider 880 Leisure Sport model.
Berthon RIB Solutions already supply and fit out the full range of Gemini RIBs (WR505, WR550, WR650, WR780, WR 880 & WR1060) all with a full range of options of engines, seating and consoles. With some models in stock and offers available on EX Demonstration models, this ensures short delivery times.