MGB81 returns to Berthon before attending the Normandy fleet

MGB81 returns to Berthon before attending the Normandy fleet
Berthon touches up the MGB81 before the 75th anniversary of D-Day and the battle of Normandy. The battle began on June 6, 1944, when some 7,000 naval vessels, including battleships, destroyers, minesweepers, escorts, and assault crafts, escorted over 156,000 British, Canadian and American forces and landed on five beaches across a 50-mile stretch of the heavily fortified, Nazi-occupied, coast of France's Normandy region. The invasion was one of the largest amphibious military assaults in history and required extensive preparation. MGB81 (1942 to 1943 named MGB 81 and 1943 to her end of military service named MTB 416) was one of the many vessels that were involved.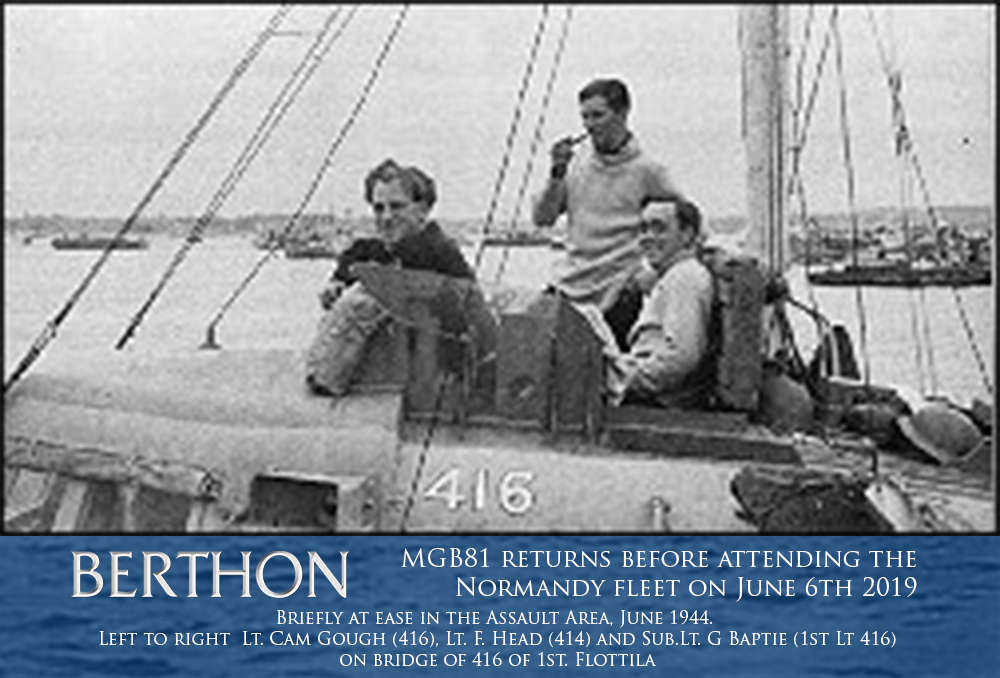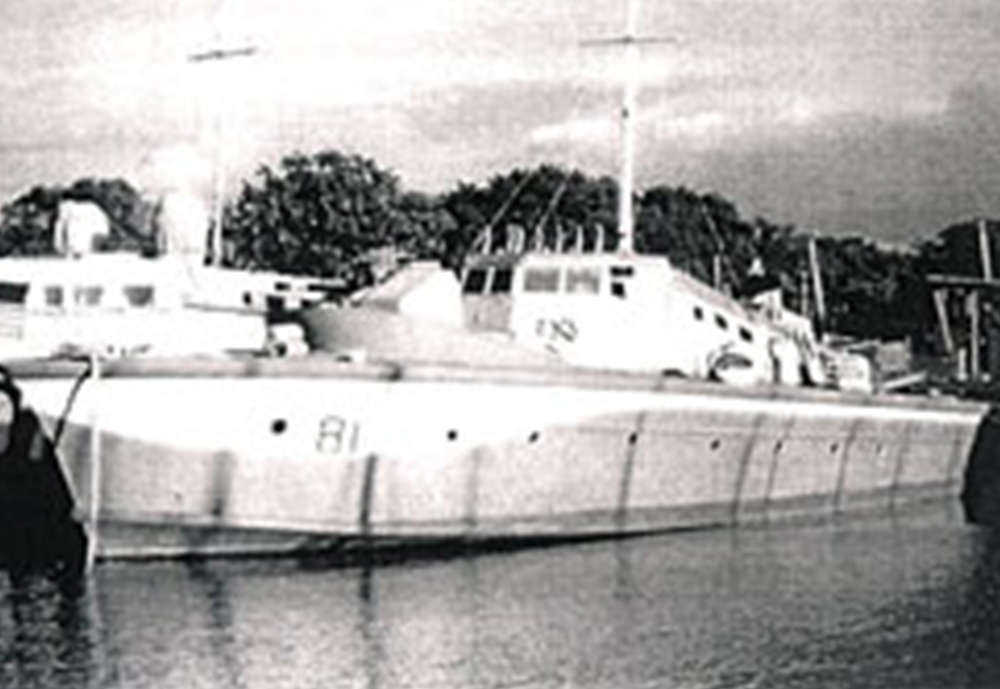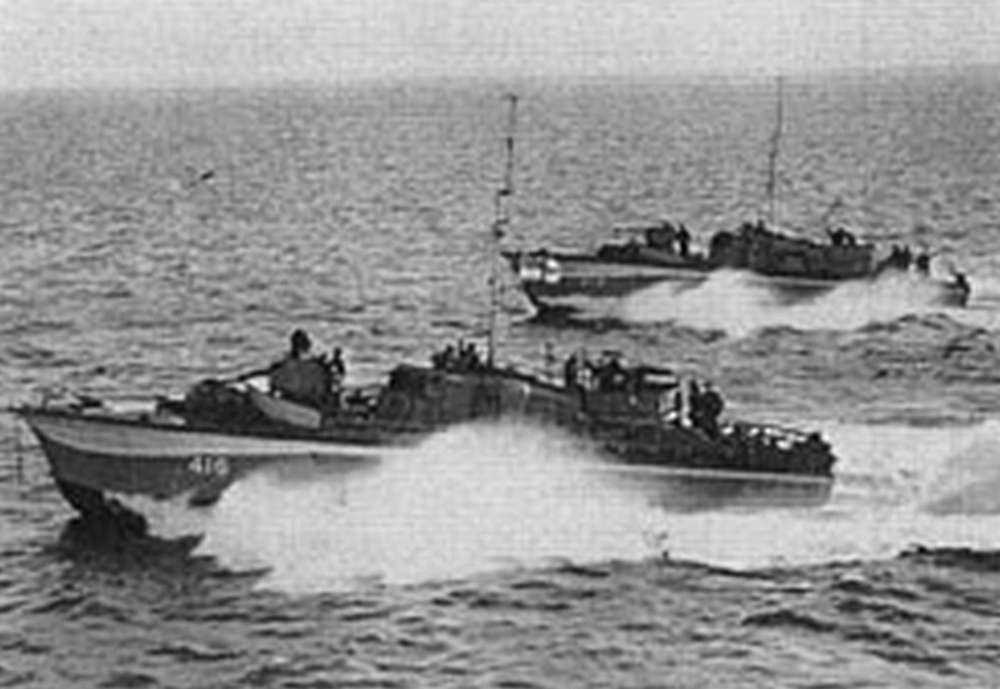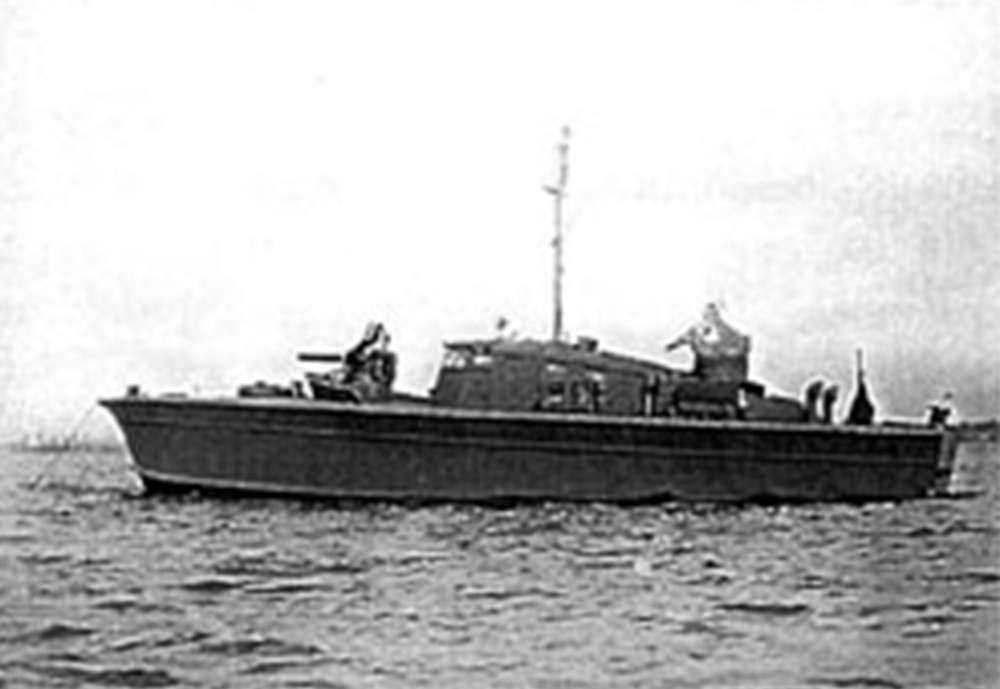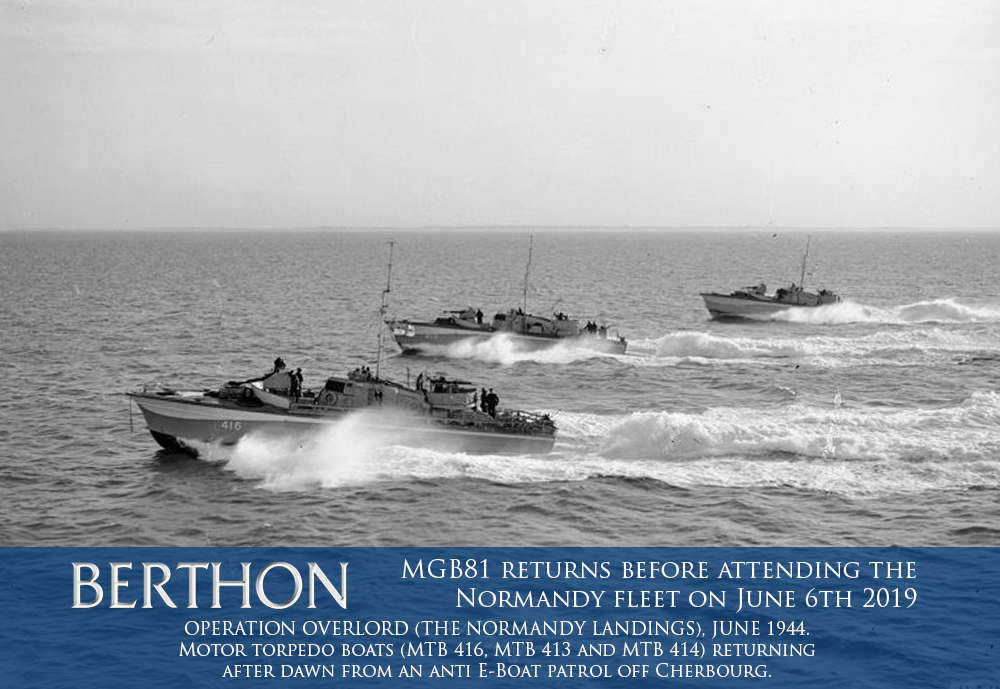 On the 21 April, MGB81 engaged German E-boats and sustained damage from the action. Repairs were quickly made at Poole, and she was back in action for the Normandy landings, where she was involved from 6 to 30 June 1944 drawing fire away from the landing craft and backing up operations. 1946 she was taken out of service and sold for life on the water as a houseboat and then accommodation for a sailing school. MGB 81 has since been based at Portsmouth, following her acquisition by the Portsmouth Naval Base Property Trust (PNBPT).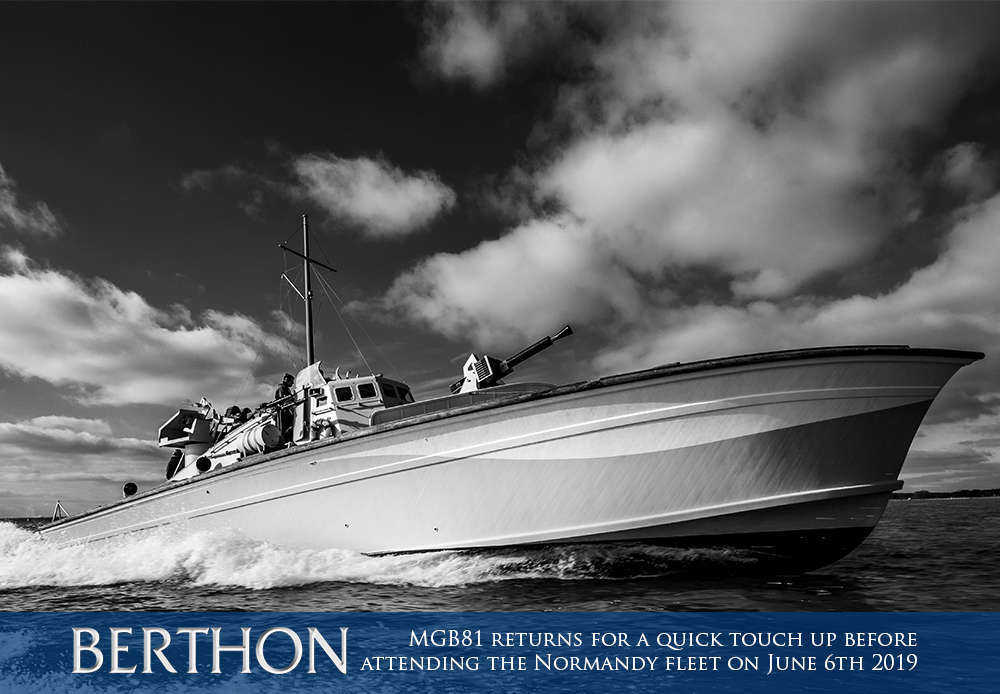 As you will all know, if you have been following our eNews and monthly blogs, MGB81 came to Berthon after we were awarded a contract by the PNBPT for the restoration and re-engining of the famous Motor Gun Boat.
Berthon's history with the Motor Gun Boats (MGB) and Motor Torpedo Boats (MTB) goes all the way back to 1939, when multiple MGB and MTB hulls and complete vessels were built and/or fitted out at our boat yard during World War Two. A register of boats built here at Berthon from 1939 – 1945 can be found here. Further history can also be found by visiting Lymington St Barbe Museum.
The original refit striped her from stem to stern, replacing the structural frames and longitudinal stringers. One of the largest jobs was to replace the 3 MAN 835hp engines with 3 new, Mermaid Marine supplied, FPT C13 825hp diesel engines. Both Berthon and the PNBPT desired to keep MGB 81 as original as possible. However, the replacement engines are more dependable, fuel efficient and lighter than the originals.
After her refit at Berthon she was brought back to her home with the Portsmouth Naval Base Property Trust.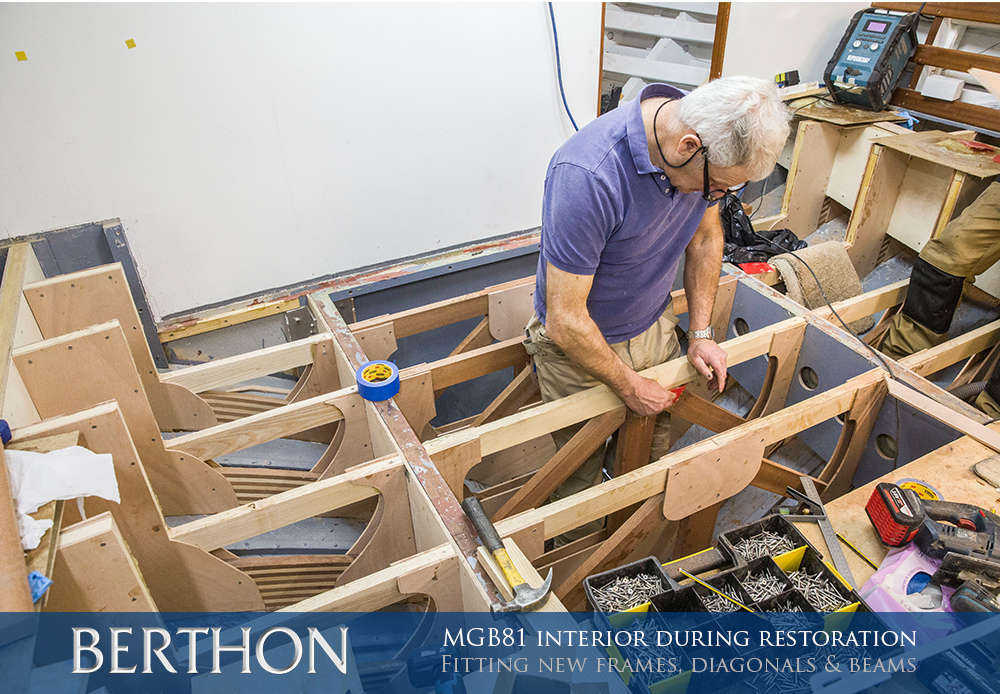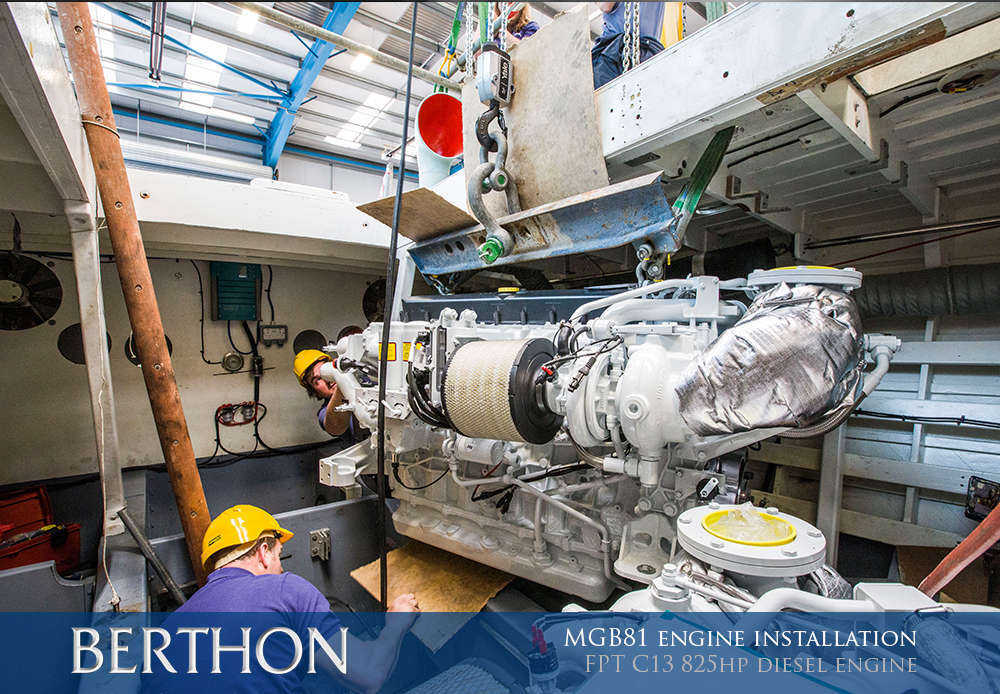 Last month Berthon was again called upon to clean up and repaint all of her guns so that she was in tip top condition for the recent 75th anniversary of D-Day and the Battle of Normandy.
She was quickly lifted out of the water, and we began the task of dismantling her guns. Once complete they were moved into our sheds where work could begin.
She has 4 guns in total, her main armament being a two-pound semi-automatic (pom pom), mounted on the foredeck, twin 20mm Oerlikons mounted up on the aft superstructure and 2 twin 0.303" Lewis machine guns fitted to rotating pedestals on deck beside the helm, along with multiple 500lb depth charges.
During her previous refit here at Berthon, the majority of the aft 20mm Oerlikons was repainted along with the superstructure, this meant only the magazines had to be painted. The biggest of all the jobs was the two-pound 'pom pom'. This was unbolted from her fore deck, and due to her size craned off. Once safely on the ground and in our paint preparation shed it was stripped and repainted in the traditional MGB grey with the main gun black. Her twin 0.303" Lewis machine guns were stripped down to the individual components, blasted and powder coated. It's not every day a shipwright is asked to reassemble WW2 machine guns! On completion, they were craned back on-board and re-attached.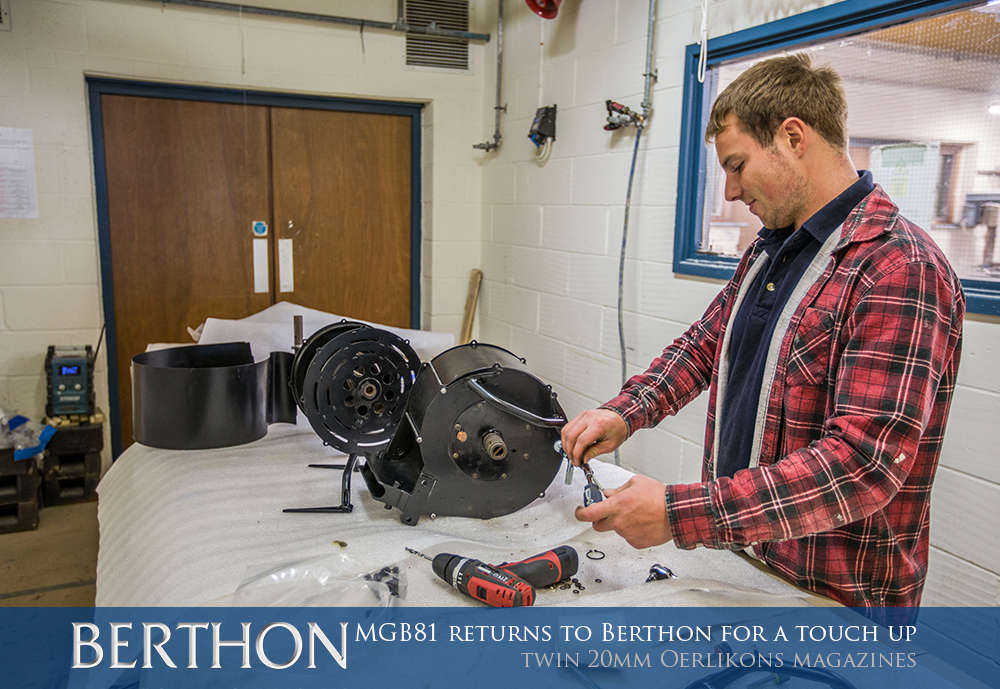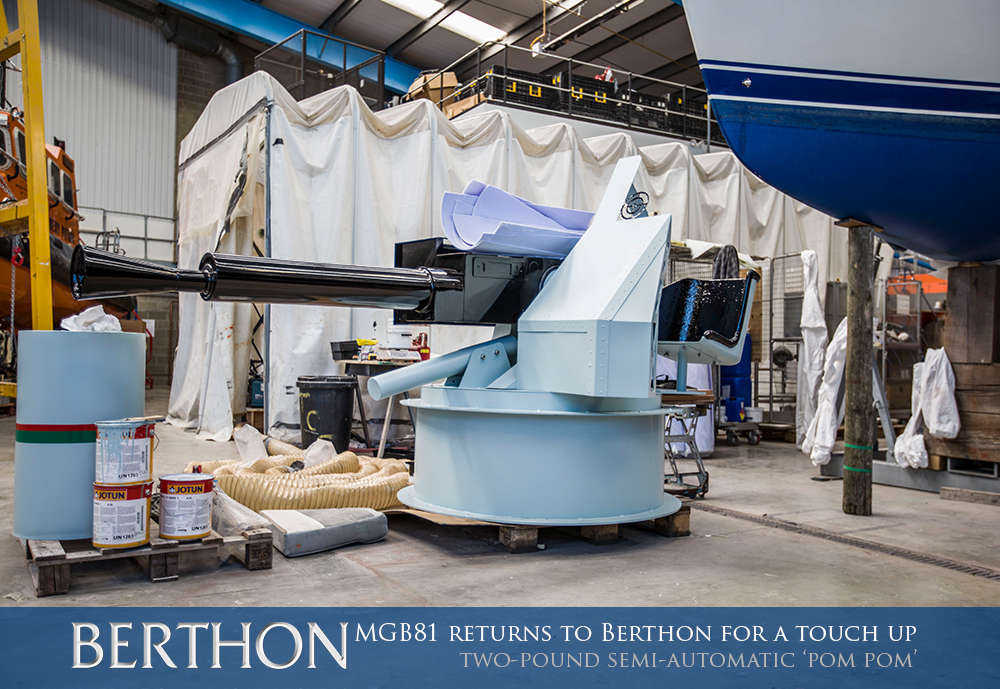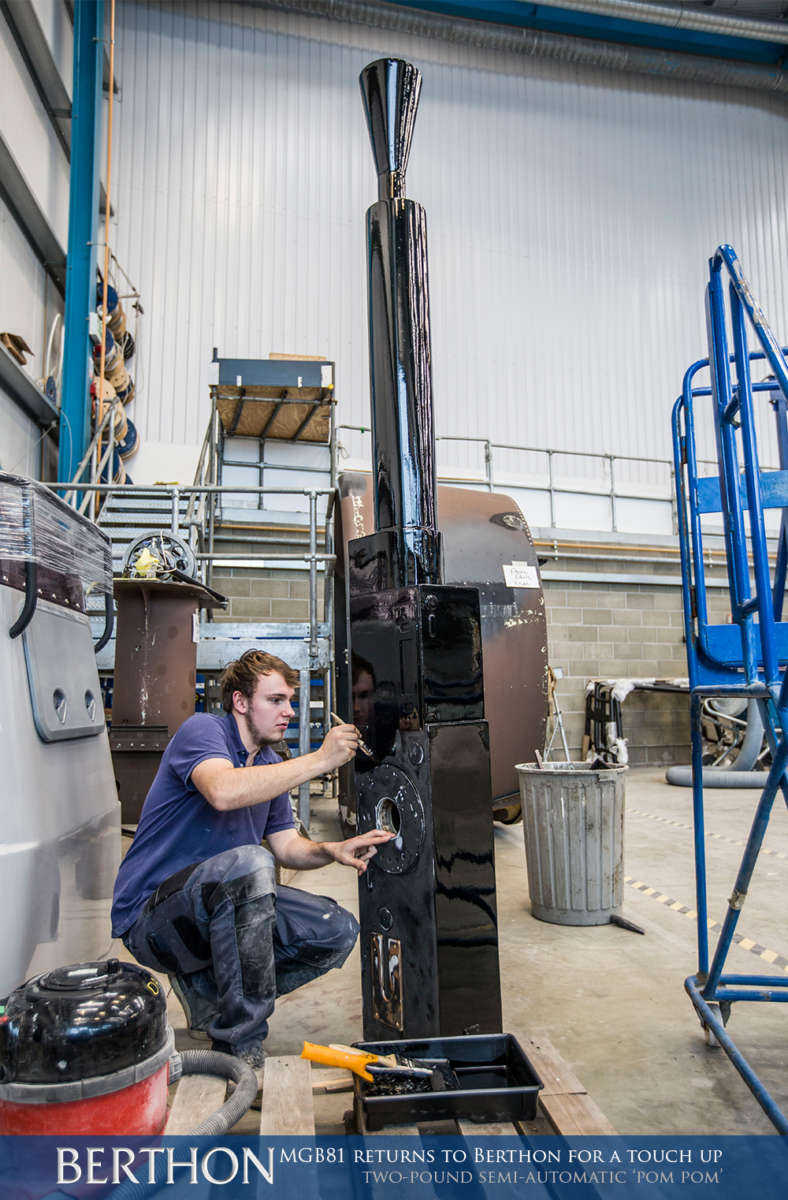 Back in 1942 when MGB81 was commissioned she was powered by three 1250hp Packard supercharged petrol engines, the centre engine driving directly and the port and starboard engines using a v-drive setup. Her top speed was approximately 40 knots, 35 knots being achieved continuously and 26 knots cruising speed. These speeds increased by about 3 knots when underwater exhausts were fitted. While in refit here at Berthon, during sea trials she was clocked just above 30 knots, and it was felt that there was a little more to be had.
This was found to be due to the pitch of the props.
Imagine your propeller as you would a car's gearing. The lower the gear, the more pulling power and quicker from a standstill. The same is true with a prop. The lower the pitch, the quicker you are off the mark. However, this comes at a price, the lower pitch makes the engine reach maximum rpm at slower speeds thus a lower top speed. On the other hand, a higher pitch will bring higher top speeds, but with slower acceleration.
With her out of the water this was the perfect time to remove the props in order to adjust the pitch, hopefully bringing back those last few knots to bring her back up to speed.
With her newly tweaked props reattached she was launched and sent on her way ready to take to the stage back in Normandy where it all began.
As we commemorated the 75th anniversary of D-Day, it is right that we continue to honour the memory of those who fought for peace in one of the decisive moments of the Second World War; we thank everyone at the Portsmouth Naval Base Property Trust for their continuing upkeep of these fantastic vessels.