Berthon achieves the new standard for Occupational Health and Safety – ISO45001:2018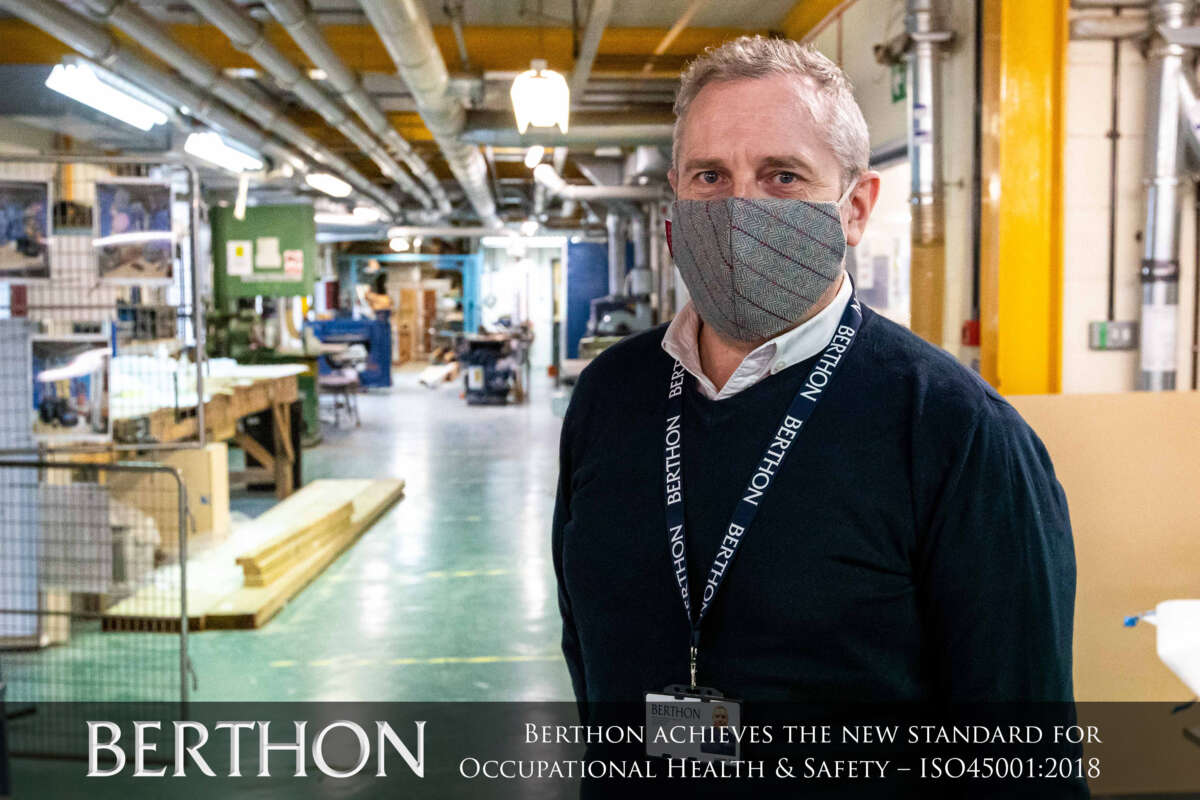 Berthon are pleased to announce that they have successfully achieved the transition to the first internationally recognised standard for Occupational Health and Safety ISO45001:2018, replacing its existing British standard OHSAS18001:2007.
This achievement shows the company's commitment to maintaining an Occupational Health and Safety management system of the very highest standard. By proactively improving its safety performance in preventing accidents, injury, and ill health.
Meeting the high standards to gain ISO accreditation takes time and commitment. As a company, Berthon are proud to be able to add ISO45001:2018 to it's existing ISO9001:2015 (Quality management systems) and ISO14001:2015 (Environmental management systems).
Gaining this new accreditation along with it's existing ISO standards provides confidence to interested parties. By providing the consistency, effectiveness and efficiency of Berthon's approach to occupational health and safety, quality, and environment, means customers can have the greatest of confidence that their projects are managed to a routinely high level. From initial enquiry through to delivery and completion.
Yard Manager, Keith Longman, in charge of Berthon's IMS (integrated management system) says, "It is our vision to be regarded by boat owners, tenants, visitors, contractors, and 170 staff as the best marina and boatyard in the UK for boat building, refitting & servicing. We are recognised by the wider community as a company that respects and cares for its customers, its employees and the environment, and our very high standards have been appreciated and praised during the Pandemic in 2020/21 conducting our activities in a manner that protects all who enter our one-stop-shop site. For example, we have completed over 500 tests since January 4th 2021."
Coincidentally, while recently looking through our archives we came across an Accidents and Dangerous Occurrences log dating back to 1952!
For the whole document follow the link here, maybe you'll come across some familiar names.