Lymington Marina buys BHG
Lymington Marina has bought BHG Marine and Willow Marine from David and Paul Martin.
After 57 years' service to the Marine Industry, David Martin will now enjoy his retirement.
Paul Martin stated "As a long-established marine specialist, with over 70 years' trading, we are excited at the prospect of a bright future for both companies.  Both BHG Marine and Willow will retain all their staff and existing operations.  The Lymington BHG site will move from their Bridge Road home in Lymington over the next few months to a new showroom in Bath Road. It was a difficult decision to sell the family business, but we are relieved and reassured that we have found another family-owned company, who recognise our expertise and reputation, and who will retain the company names and brand, and retain our loyal staff.  I will be helping to build the company further.  I thank Sean McQuitty from First Peninsular Marine on finding us the ideal buyer."
Dominic May of Lymington Marina commented: "David and Paul Martin have spent a lifetime building up a brilliant business, and we thank them both to entrusting its future to us. The BHG and Willow purchases enable us to offer our customers a much wider product range and servicing expertise. We welcome all the BHG and Willow staff and we will use our strong balance sheet to provide BHG and Willow with a promising future."
To provide continuity and expertise, Paul Martin, with over 30 years' experience, will act as a consultant to both companies.
Notes:
BHG Marine, based in Lymington, specialises in the sales, service and parts for Yamaha outboards, Jeanneau motor craft, and Zodiac inflatables and RIBS.  BHG also distributes in Europe the range of PropGuards and Hurley Davits, and in the UK it distributes Turboswing and Motortoter plus the Linder range of aluminium dinghies and canoes. BHG Marine employs 13 people.
Willow Marine trades as BHG Service through two sites at Bucklers Hard.  The original Garage site services and repairs all brands of outboard motors and small craft.  The Chandlery and Boat Yard operation offers additional inboard diesel engine servicing and maintenance. Willow Marine distributes the range of Rigiflex boats in the UK. It employs 8 people.
For further information, please contact Dominic May on 01590 647426 or dom@berthon.co.uk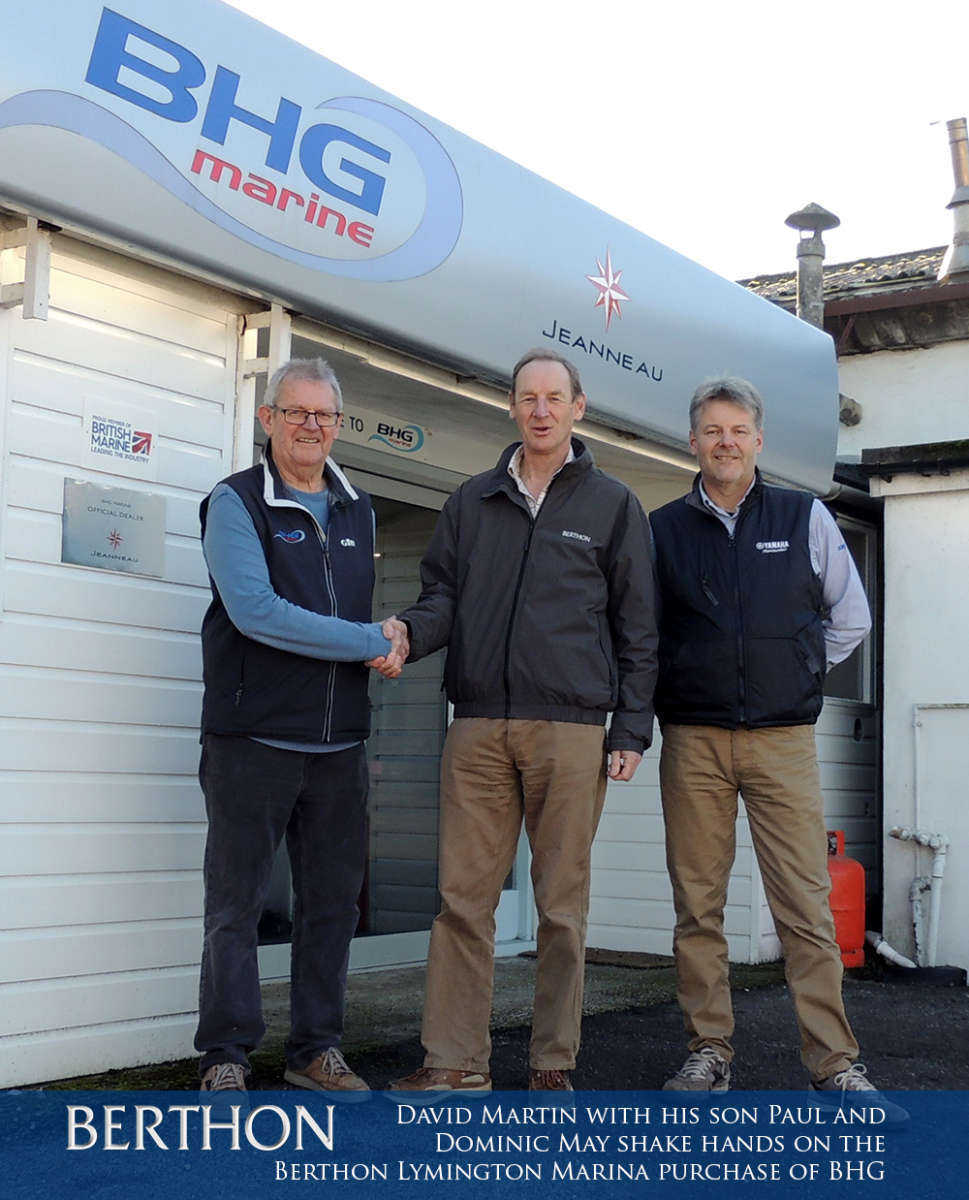 18 February 2019