Floating Thinking Space
Floating Thinking Space with VERSADOCK
There is no doubt about it, we are all facing the possibility of being incarcerated in our own homes. Staring at the walls last night and realising they could become the extent of my environment for the next few weeks is a sobering thought. But that, of course, would depend on the walls, wouldn't it?
New ideas are not always good ideas but they take time, space, and consideration to germinate.
Rarely in the working day does that time become available. In fact, even trying to schedule it into our day rarely meets with success. There is always a phone to answer, an email to compose or a crisis to avert.
Sitting there last night, an expanse of "sea mist" from Dulux becomes the canvas. Drafting the ghost of an idea on paper, the idea of forming something more concrete. Why not?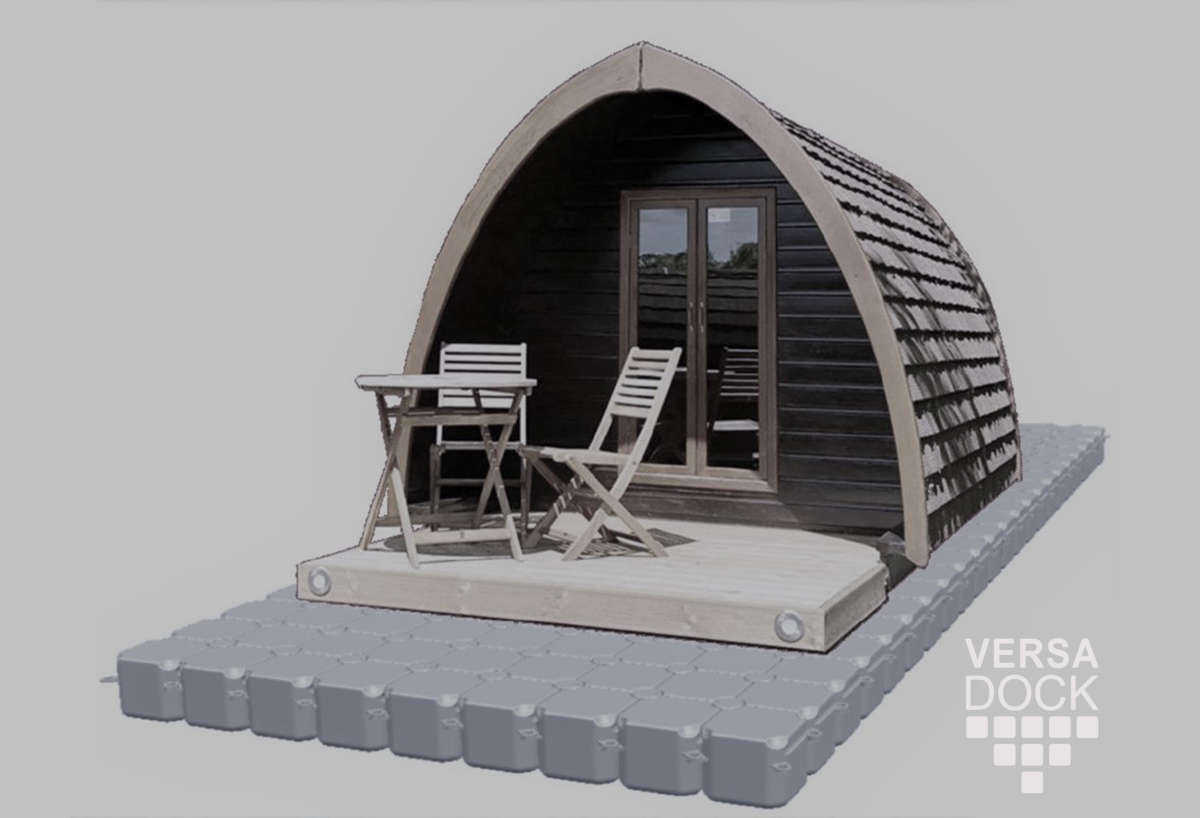 If you have to be in isolation, why not make the vista nature itself.
The on-water floating glamping/isolation pod is born. Will it be a hit? Who knows? The reality is that the product is so versatile that we cannot even begin to conceive all of its potential uses. Artist studio's on a quiet river frontage or isolation pod from the ravages of a global pandemic are just a few of the options but what we do know is that the time available to us will give us the chance to explore all the avenues we never had time to do before. Don't think social distancing, think creative space. Wherever you are and whatever you are contemplating, we wish you luck, and if you need it to float. Give us a call.