New product launch and Dame award nomination for VERSADOCK
Versadock is delighted to announce the launch of a new product and the nomination for a highly prestigious Dame award.
The Z-Series, is a new float with the design split into two key areas. The adjustable roller arrangement (Patent Pending) and the design shape (design registered).
The Z float is the only available roller system offering keel, and height-adjustable side, rollers, allowing for the widest range of hull forms to be accommodated securely while benefitting from the cushioning effect of pneumatic tyres. When the mid floats lock into place within a dock, the force of the vessel driving forward cannot push the central float forward, while its weight cannot force the float down. It is a 3-dimensional plastic version of a keystone in a wall.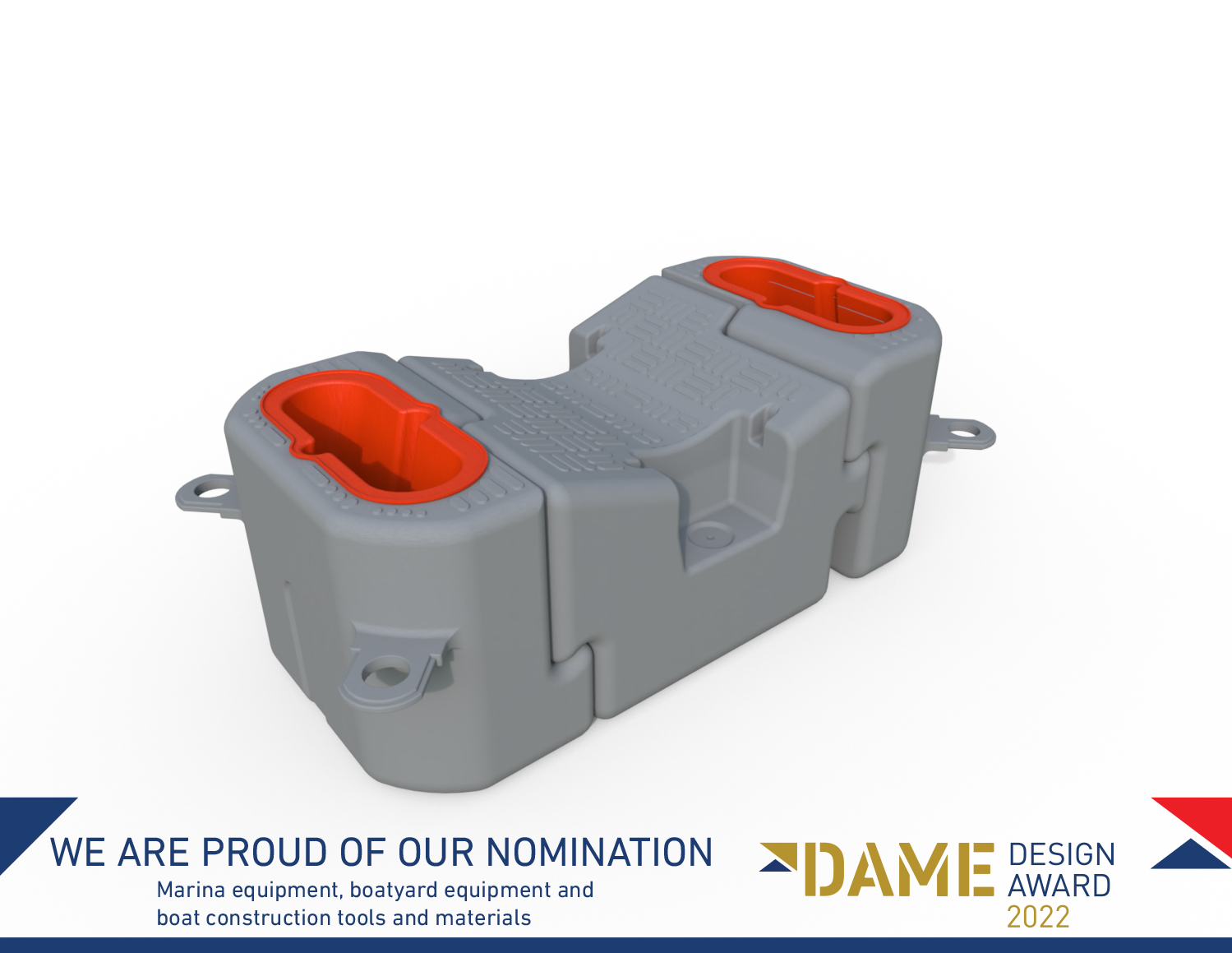 The unique central float was designed to allow the mid section to be removed entirely to facilitate keel boats or ski boats with Skegs. These vessels have not previously been able to take advantage of this style of drive on dock system, so have had to either launch and recover or use Antifoul.
Chris Davison, Versadock manager, comments,
"The Versadock team are incredibly proud for this product to be a nominee for the prestigious Dame Awards. This is the culmination of years of hard work and dedication and to have it recognised for an award I have always coveted is phenomenal," said Chris Davison.
This float will be the first Versadock float manufactured in the UK, as part of the Versadock commitment to reducing carbon footprint.
For further information, please contact Chris Davison. Chris.davison@versadock.com 07778107694