Versadock installed on the River Thames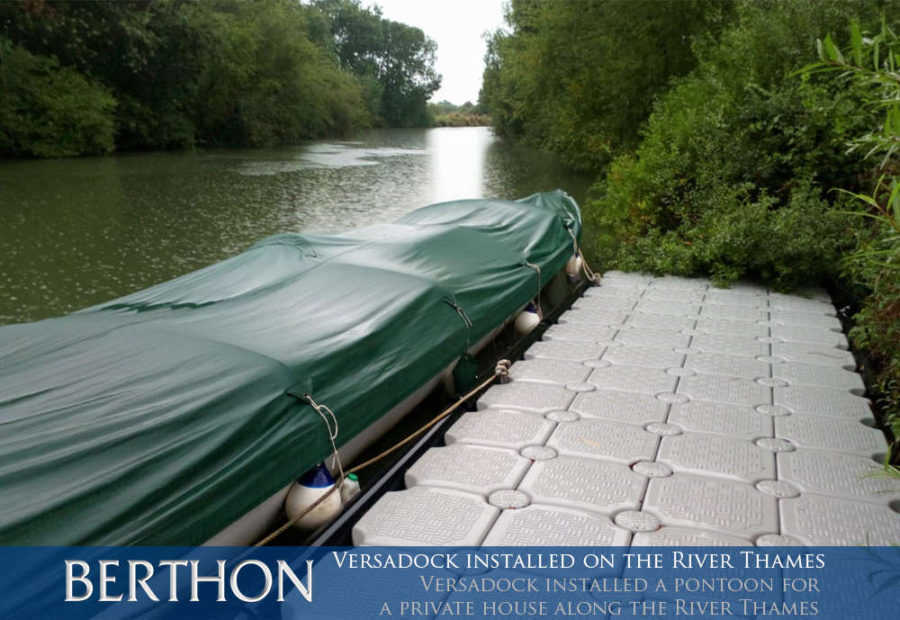 Versadock installed a pontoon for a private house along the River Thames.
Struck through the heart of the Capital of England the River Thames was once described as "Liquid History" by John Burns (former MP), carrying as it has the fortunes of this great city.
For many the name conjures images of the river passing under Tower Bridge or past the Houses of Parliament, however this only accounts for 45 miles of its 215 mile length. The rest of it varies wildly from fresh to saltwater and tidal to inland waterway – a haven for a veritable feast of flora and fauna. Nestled in the sleepy waters of the Upper Thames, framed by Willow, Oak and Alder, you would scarcely think that the slow lazy river bore any relation to the tidal behemoth on which London had drawn such power.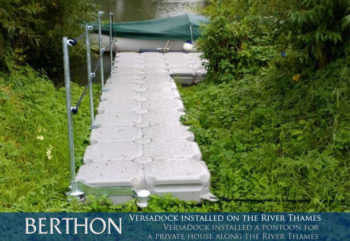 Here, 20 miles up the river we came across a picturesque location, perfect for a day trip. But unfortunately, access is at a premium and often incredibly hard to fit.
Versadock were called in to install a modular pontoon on the upper reaches of the river near Sunbury, offering the owner the perfect place to store his traditional river cruiser. Thanks to our low maintenance and hard-wearing product he can simply walk down the garden, remove the cover and enjoy the Thames as it should be enjoyed.
The pontoon was made up of 45 floats with the walkway measuring 1m wide x 4.8m long, this led to the hammerhead which measured 2m wide x 8.8m long. It was bordered by our handrail system which offers secure access for all of the family.
Installed by our skilled team in just a few hours, and with minimal maintenance required, the pontoon is the perfect solution to not only accessing the river but for keeping the boat safely secured.
Why not contact Versadock and unlock the potential of your property?