Queen Eilene is back on the water.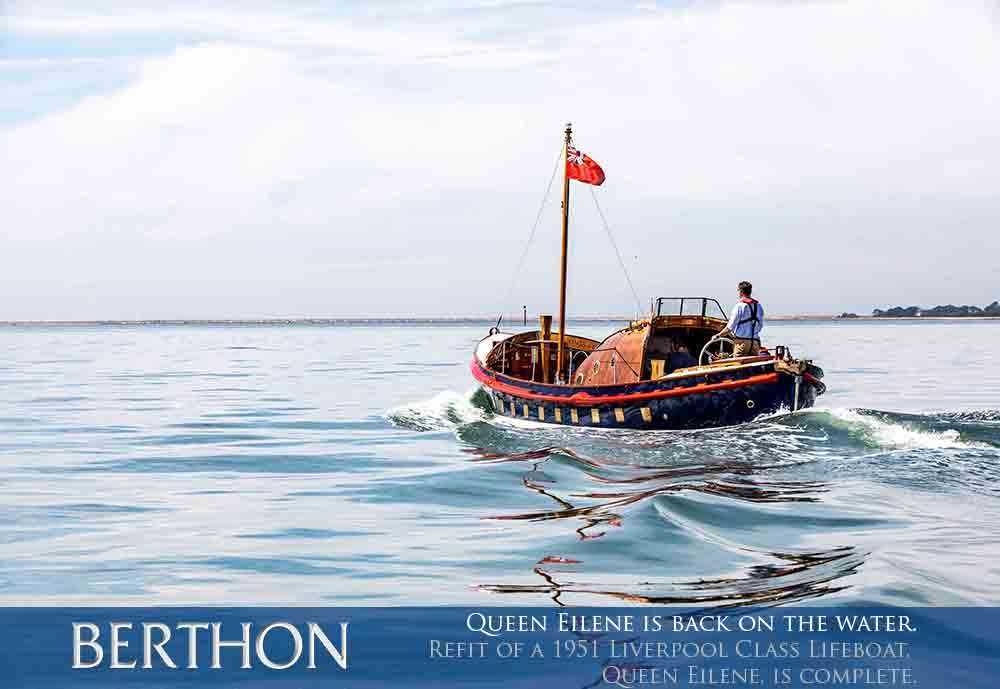 Refit of a 1951 Liverpool Class Lifeboat, Queen Eilene, is complete.
Earlier this year you may have read that Berthon Boat Company were tasked with the refit of Queen Eilene, a 1951 twin-screw 35' 6" Liverpool Class lifeboat (originally named B.H.M.H.).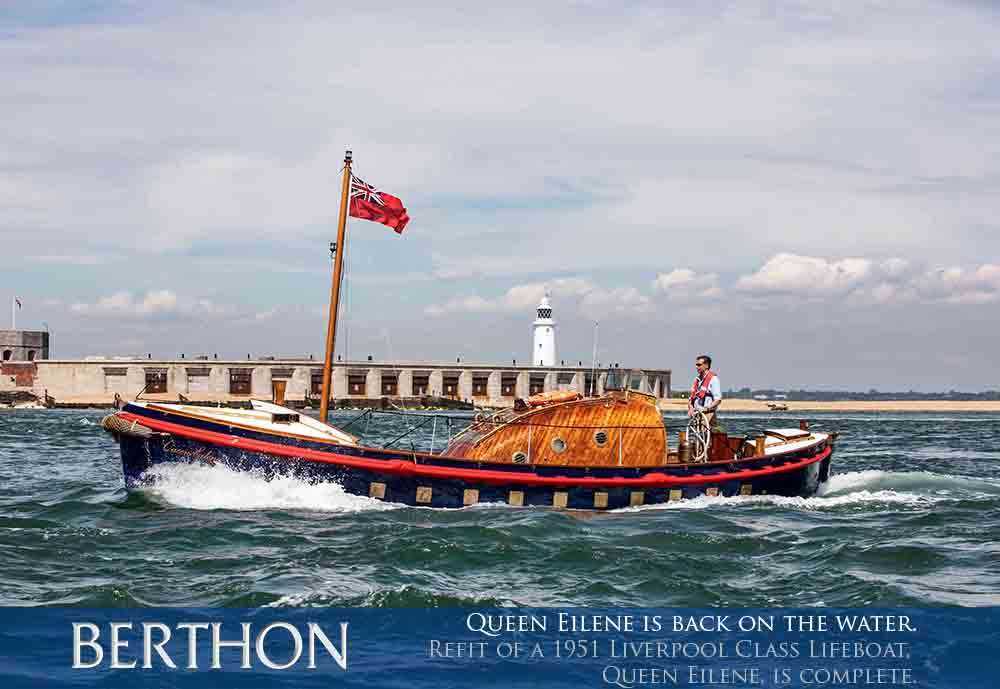 Queen Eilene was originally built by Rowhedge Ironworks, named ON882, and was part of the RNLI operational fleet up until 1984. After 30 years of RNLI service at sea, and an additional 30 years in private ownership she was after a bit of TLC. It has been a joy for our Shipwrights, Engineers and Electricians to have the chance to work on a historic RNLI lifeboat as you will know Berthon have a long history with the RNLI having built 3 Arun, 21 Severn, and 12 Shannon class lifeboats – the latter in under 5 years We also carry out refits, maintenance and in-service support for the RNLI. Late last month Queen Eilene was collected from Berthon's Lymington Marina after we provided training to her new skipper. She is now back on the water in resplendent fashion in her new home on the River Thames.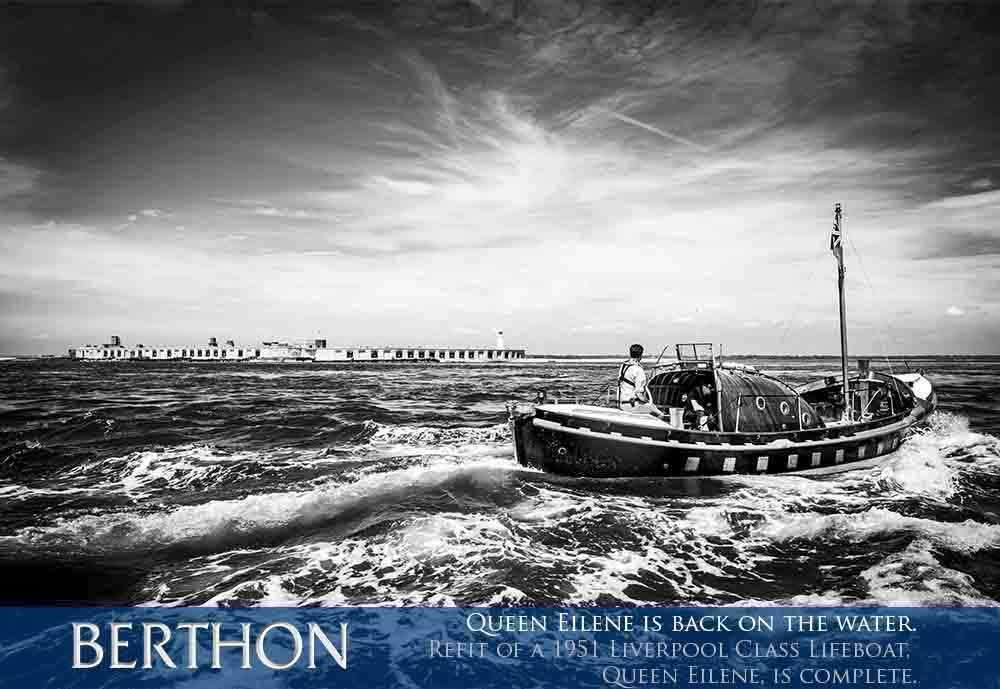 ON882 was rediscovered in the late 1990s in the grounds of Ballochroy estate in Scotland by her current owner. Since arriving at Berthon she has been given a new lease of life which will allow her to be enjoyed for many years to come. Our Shipwrights had a busy time saving the mahogany cold moulded cuddy, along with other iconic features of early motor lifeboats.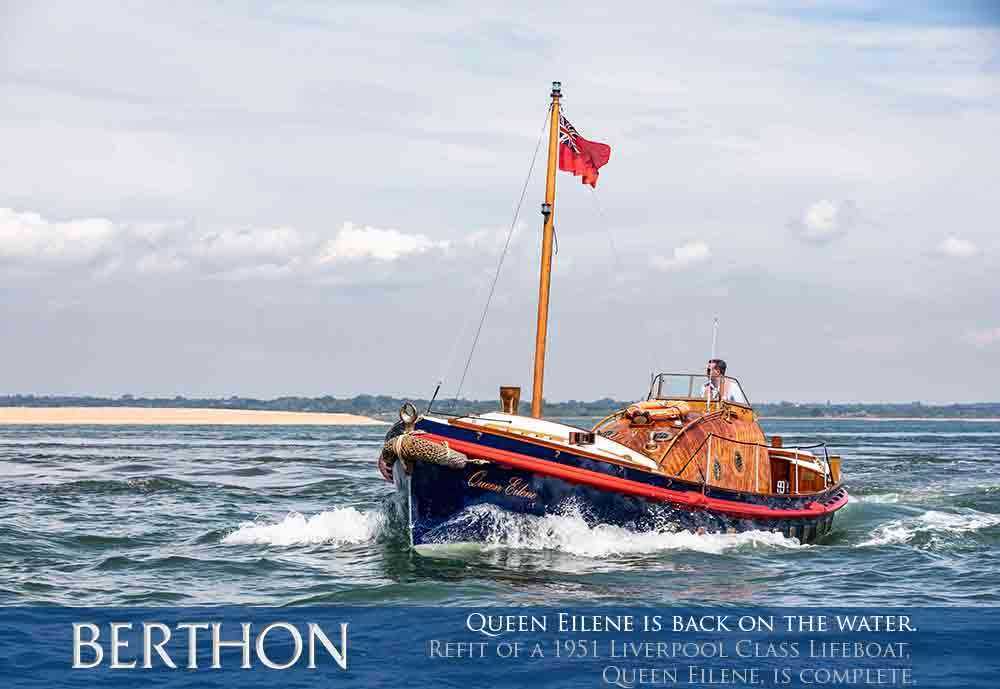 Particular attention was made to ensure she is easy to handle and complies with modern regulations with new engines, electrics and navigation instruments placed sympathetically into the aluminium engine compartment bulkhead to bring the boat into the 21st century whilst also keeping her stately look that took plenty of varnishing!
More information is to follow shortly with a more in-depth review of the work carried out.