Wooden Bermudian sloop restored by Berthon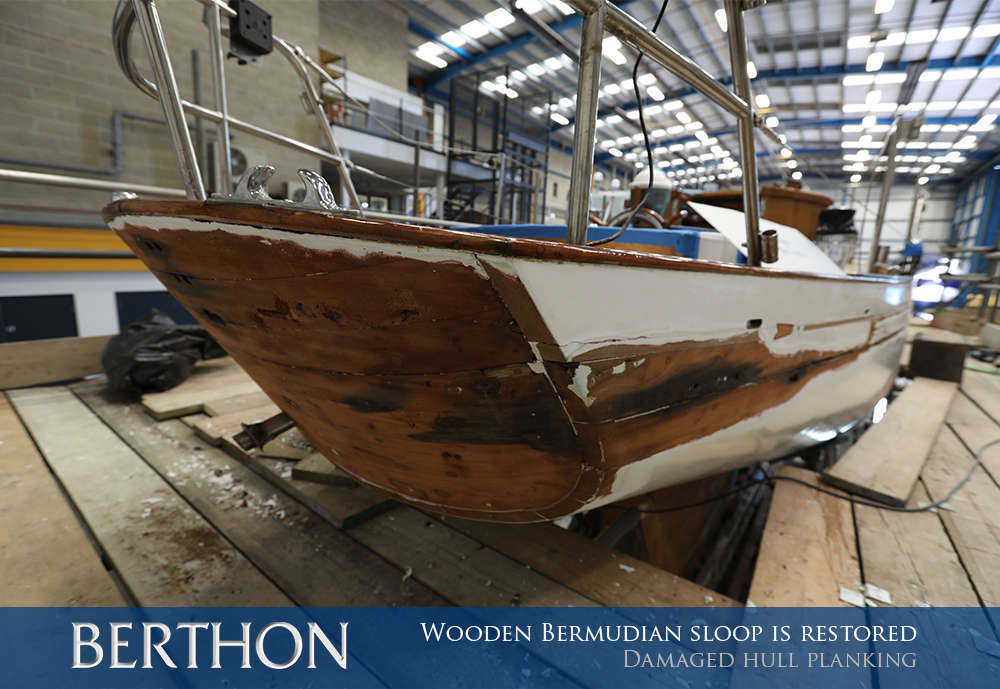 10 metre wooden Bermudian sloop, Brynhilde has been refitted in our Big Blue Sheds
BRYNHILDE, a 10 metre 1958 wooden Bermudian sloop designed by Fred Parker, arrived as a new annual berth holder from the Mediterranean last year. She has been in her current family's ownership for the past 40 years and taking part in the Panerai-sponsored regattas in the south of France for a decade or so.
Following a survey, it was found that a number of hull frames had cracked and the forestay fitting and shroud plates had suffered corrosion. After removal of the underwater paint coatings to allow a thorough inspection of the hull planking and interior bilge area, it was decided to install doublers alongside the cracked frames to reinforce the hull structure.  Each frame was templated, a mould prepared, and a replacement laminated oak frame doubler produced. The frame doublers will be fastened to the hull planking in the traditional manner with copper boat nails and roves.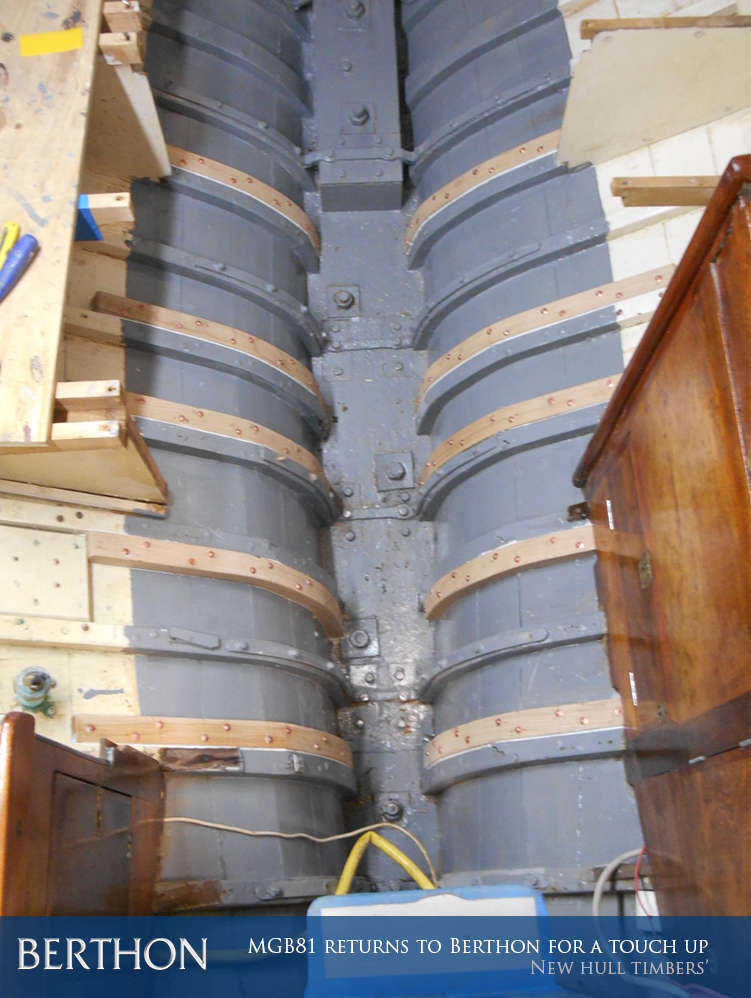 A new stem head fitting has been fabricated to match the style and pattern of the original, but also to incorporate an anchor stowage.  This, along with a new backstay fitting and shroud plates, will ensure that the new standing rigging, manufactured from traditional 7×19 stainless steel wire with Sta-Lok end fittings and Sta-Lok chrome bronze rigging screws, will be fully secured to the deck.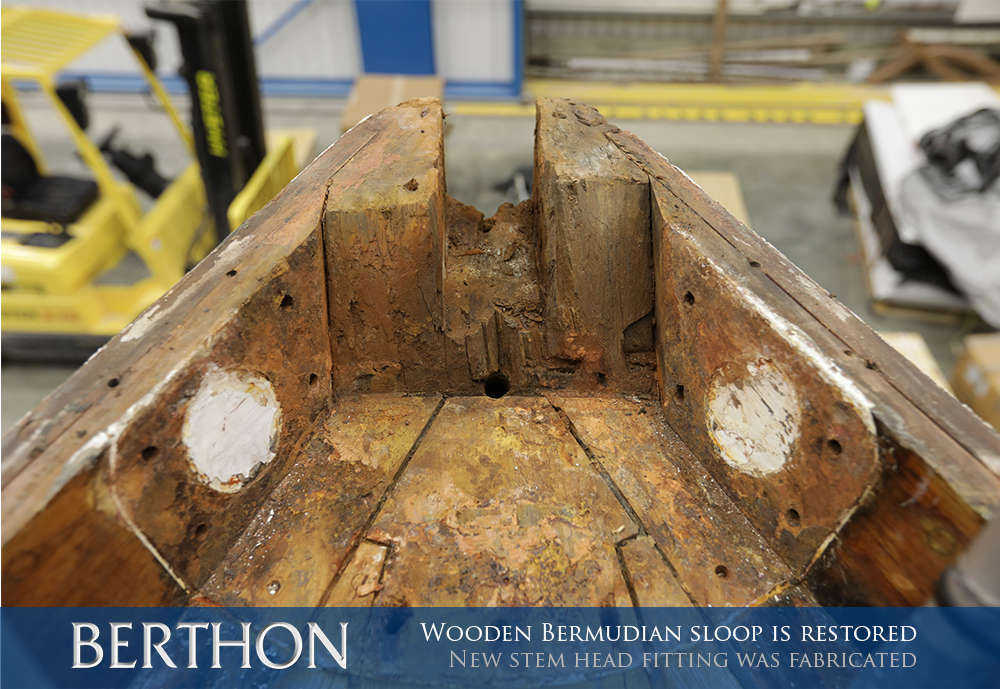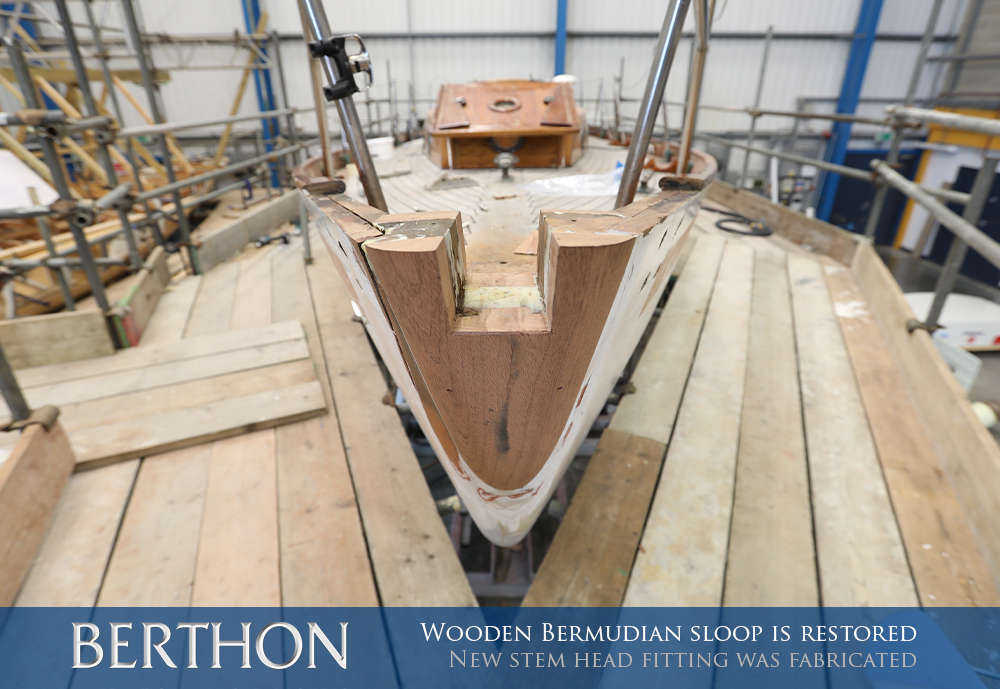 Traditional 7×19 wire is used in lieu of modern low stretch rigging wire which can cause major problems on a traditional wooden vessel, as the rigging wire does not allow enough "give" during a gust, placing the hull structure under disproportionate loads.
As well as the repairs to the hull structure and new rigging, a modern Raymarine electronic navigation suite is being installed.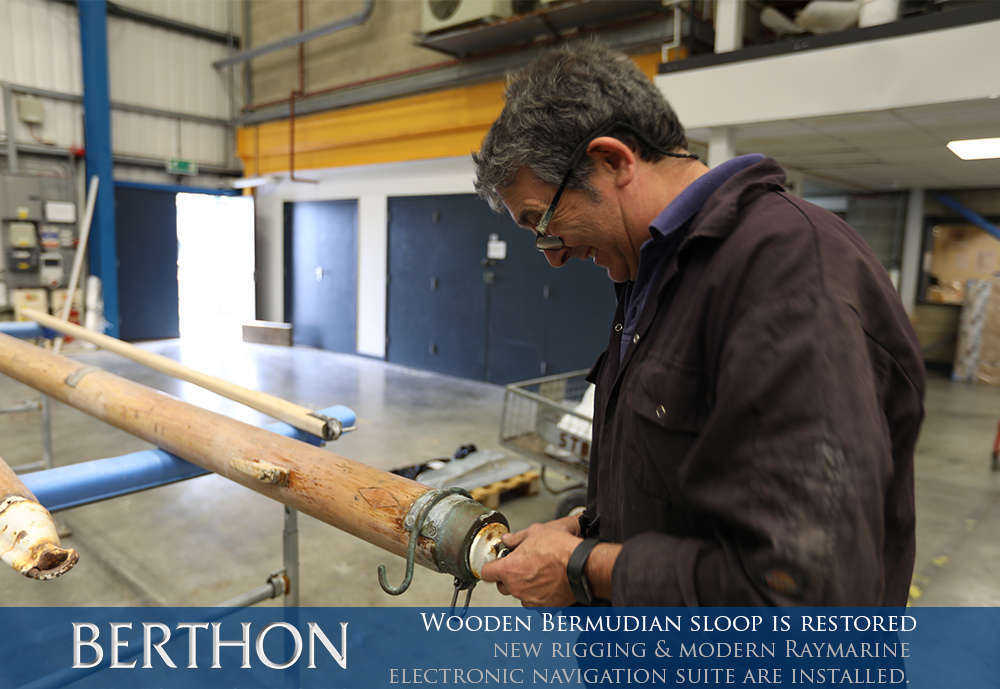 BRYNHILDE is due to spend the summer on the South Coast, before heading back to the Mediterranean for a regatta in Monaco.