British built commercial RIBs, a busy time for Berthon and Gemini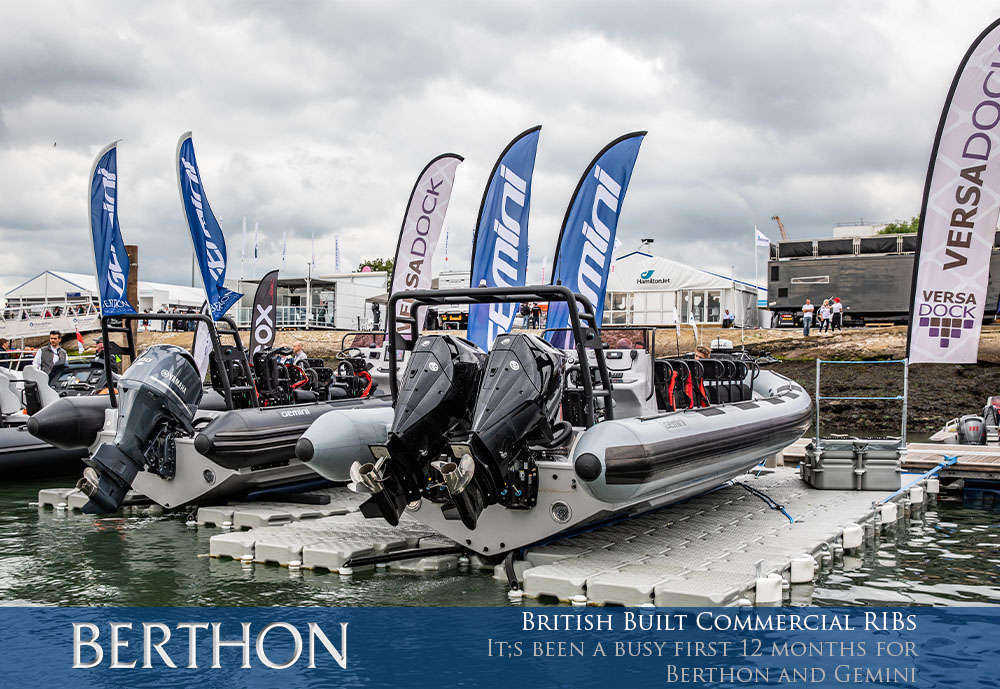 It's been a busy first 12 months for Berthon since being appointed the exclusive UK & Ireland manufacturer and distributor for Gemini RIBs at the end of 2018.  Andy Andrews was appointed as sales manager in early 2019 and his focus has been to re-establish the Gemini RIBs profile in the UK & Ireland.
Berthon now offer the comprehensive Gemini range of commercial cabin and open RIBs which are in operation with many of the world's military, rescue and commercial organisations. These users all recognize the resilience, reliability and durability of Gemini RIBs in the most extreme and dangerous environments.
Berthon has a long pedigree in top quality boat building and as the UK manufacturer and distributor of the Gemini RIB designs, will ensure the highest standard of RIB build and fit out, backed up by Berthon's famous comprehensive after-sales support service.
As a result Berthon has already completed a number of key commercial contracts in 2019 and currently has nine large Gemini RIBs under construction at its 46,000sqm shipyard facility in Lymington, Hampshire.
Berthon has exhibited Geminis at exhibitions throughout 2019 including Seawork in June with the WR780 & WR 880 & the world's largest defence show, in London in September, where the Gemini Waverider 780 took centre stage in the live demo arena.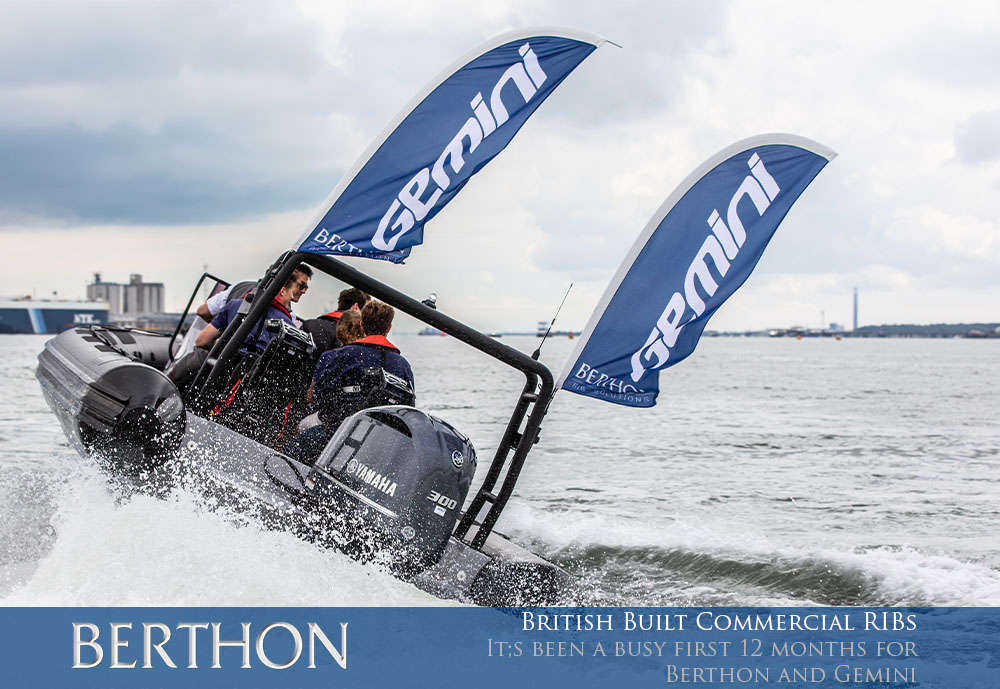 New for 2020 is the Gemini Waverider 1060 Cabin RIB and will be showcased at Seawork event in Southampton in June. This will be aimed at the commercial, defence & security sectors. T
Berthon has also invested in a number of demo stock RIBs available for demonstration and short delivery times for clients including the WR 505, WR 650 & WR 780.
Further information on the Gemini range can be found at:
https://www.berthon.co.uk/marine-services/ribs-tenders-and-safety-boat-sales/gemini-marine/