Gemini Marine

Gemini Ribs & Berthon Boat Company
Established in 1979, based in Cape Town, South Africa, Gemini Marine has designed and manufactured the most comprehensive range of cabin and open RIBs for many of the world's Military, Rescue and Commercial entities for over 30 years, as well as supplying RIBs into Expeditionary, Leisure and Adventure sectors. These organizations and individuals all recognize the resilience, reliability and durability of Gemini RIBs in even the most extreme and dangerous operations. This proven pedigree with the added benefit of being supported by one of the UK's most established and best-recognised marine sales, service and support brands, Gemini customers will be assured they will receive the highest quality and most reliable after-sales and in-service support, from Berthon Boat Company.
Model Range
Gemini manufacture open and cabined ribs from 5m to 10.65 metres, with options to be powered by single or twin, inboard or outboard engines, and each rib configured, powered and equipped to meet the customer's individual requirements.
Design & Quality
Gemini in house design department models each project using 3D CAD to enable the client to visualise the final product. The rounded deep 'V' shaped Gemini hull offers great performance, comfort and excellent handling at top speeds, especially in heavy seas. They are built using the latest technology and techniques, ensuring quality and reliability. Gemini RIBs are arduously tested on some of the most treacherous coastlines and sea conditions in the world.
Accreditation
Gemini Marine has the ISO 9001:2008 Quality Management System certified by DNV, assuring our worldwide client base of continuous quality management throughout the entire production process. By ordering a GEMINI, you are guaranteed quality, measured to the most exacting international standards that ensure that you have total confidence in all our products.
Engines Selection
We provide both petrol and diesel solutions in both outboard and inboard configurations. Outboard engine brands include Mercury, Suzuki, Yamaha, Honda, Cox Powertrain, Steyr and Volvo Penta.
Services & Support
From its South Coast UK Base, Berthon are responsible for sales and support of the Gemini RIBS throughout the UK and Ireland into the Military, Rescue, Commercial, Leisure and Adventure sectors. Berthon will be holding a stock of new RIBs and spare parts at its 14 acre, (46,000sqm) modern boatyard. Berthon's skills and experience in supporting these sectors will ensure that an outstanding and proven service and technical support package will be provided to meet a client's unique requirements.
Complete Package
The Gemini Technical, Development and Quality Teamwork in partnership with clients on a wide variety of Rescue, Commercial, Adventure, Military and Law enforcement projects. This is backed up with Berthon UK Project team offering the client a complete design, build and support solution.
---
Technical Information
Since 1983 Gemini has been designing and building ribs to take on challenging roles in some of the harshest environments in the world. But why have many chosen a Gemini?
---
Ex-demonstration RIBs
These boats have been used for demonstration purposes or at local boat-shows and are available at a discount on the list price.
Any boat purchased from Berthon RIB Solutions will be valeted and will have undergone a rigorous quality check by qualified Berthon Rib Solutions's marine engineers.
All Gemini RIBs are built to international recognised standard, and can be easily equipped and coded to meet local authority regulatory compliance.
See full ex-demonstration range
---
Adventure and Leisure RIBs
Where is your next Adventure going to take you?
Gemini Ribs have been taking adventurers to the remotest and most difficult to reach corners of the globe for years. To do this you need a RIB, proven in some of the most testing waters in the world, by an unforgiving clientele. Or if you just enjoy spending your time on the water with family members or friends, a custom Gemini RIB boat is something you'll enjoy for years to come.
See full adventure & leisure range
---
Commercial & Rescue RIBs
In the Commercial and Rescue Sectors, Gemini has an outstanding reputation as a proven rescue craft with the South Africa's National Sea Rescue Institution (NSRI), backed up by the fact the Gemini Marine has been the sole provider to the NSRI for rescue craft operating along the rugged South African coastline since 1984.
See full commercial & rescue range
---
Patrol and Protection RIBs
For many years Gemini Ribs have been the rib of choice and in operation with many prestigious organisations such as; United Nations, UK Police Force, Royal Australian Navy, Royal New Zealand Navy and much more. Their Geminis have all been equipped, adapted and modified to undertake a wide variety of roles for instance; Bomb Disposal, Anti-Piracy and Policing and Law Enforcement
See full patrol & protection range
---
Custom Built Gemini RIBs
As an experienced supplier to Defence, Rescue, Leisure and Commercial sector we understand our clients has its own unique set of technical and operational requirements.
With every boat built to order, we can offer a host of options, configurations, and engine choices as well as bespoke modifications and equipment fit.
See what we can design & build for you
---
Adventures and Articles
Gemini RIBs have been undertaking some of the most extreme adventurers to the furthest, isolated and hard to reach parts of the world for many years. Here you'll find adventures from all over the globe, including explorers take on the Nile, recovering astronauts as they land back to earth, a circumnavigation of Australia, distributing Mosquitos nest to the remotest corners of Africa and much more.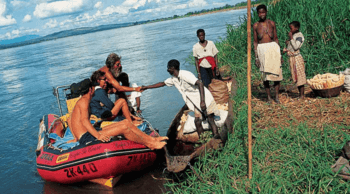 Cape Town To Cairo with Kingsley Holgate
Gemini provided customised expeditionary boats that were required. Gemini did so with pride in the knowledge that they were supporting the excellent humanitarian contributions that the Holgate family and their crew were making to people in need.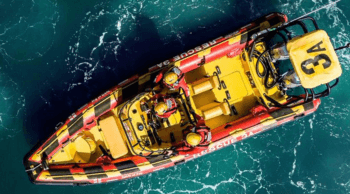 National Sea Rescue Institution
Some of the world's best designs are run in NSRI rescue fleet, and so it is with great pride that an amazing 63 out of 80 boats in the South Africa's National Sea Rescue fleet are a Gemini.