Commemorating Remembrance Day 2020
Stories and history from berthon boatyard as we commemorate remembrance day
Stories and history from Berthon boatyard, as we commemorate Remembrance Day 2020.

Stories and history from Berthon, as we commemorate Remembrance Day 2020. Remembrance Sunday was a little different this year. Socially distant respects were paid, however the congregations and Church ceremonies were replaced with at-home and doorstep observances, in accordance with the national effort to slow the spread of Coronavirus. As per tradition, the RNLI let off its signature call "boom-flares" on Sunday and Wednesday 11th, both at 1100hrs to remind us all in our busy south coast harbour.
In lieu of being able to memorialise in person, we bring you some stories and history from our yard, as well as a look at how Berthon continues to support our nation's essential maritime services today. You can also find out a bit more of Berthon's history in our post for VE Day this year, which we marked with stories and photographs of our staff's families, and in our latest article from our historic boat refit team here.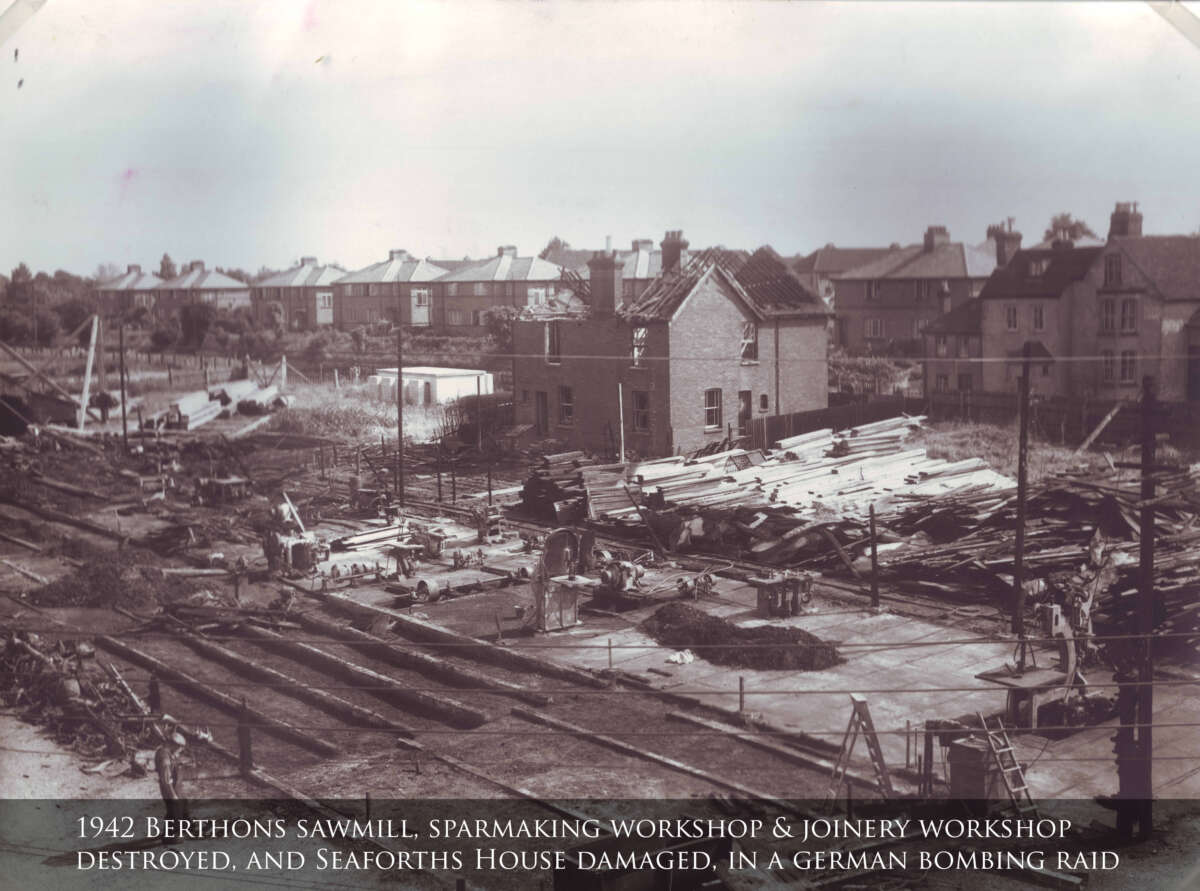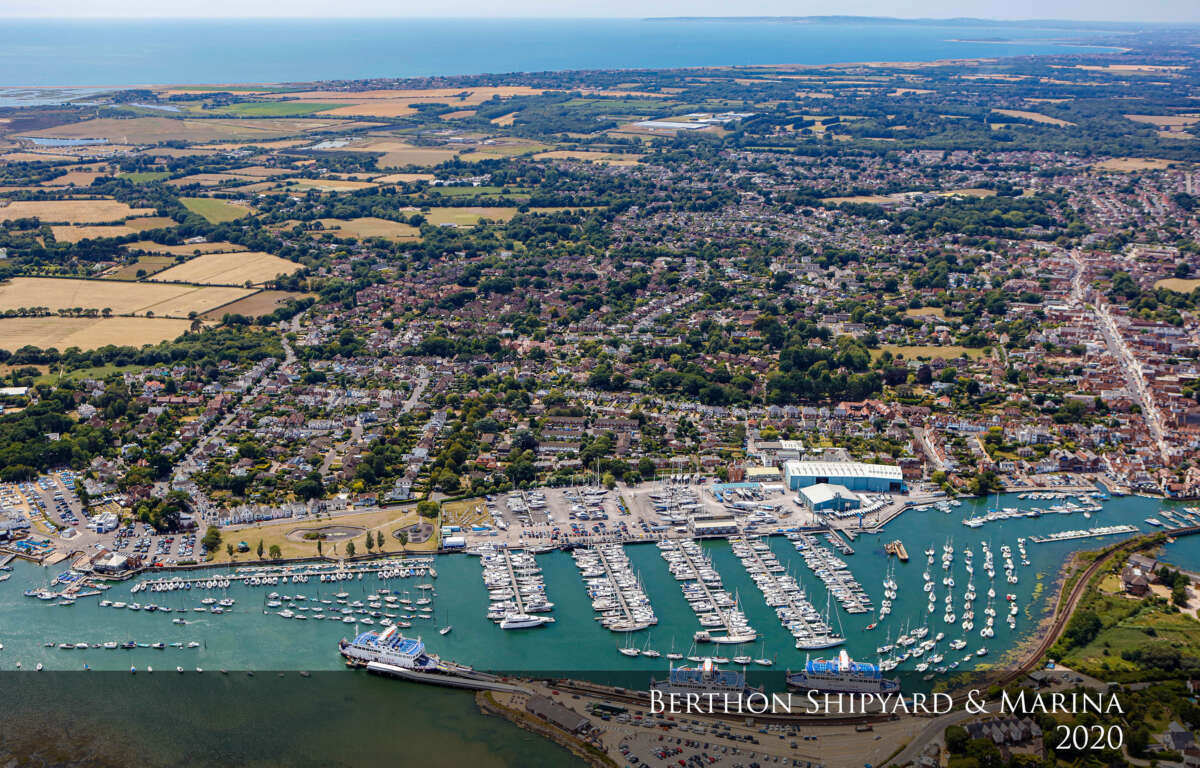 Martin Pink, one of our Foremen who has spent a huge portion of his career at Berthon, shared a book of accounts compiled by his Uncle, Brian J Pink.  Titled 'Wartime Exploits of Coastal Forces Craft, built at Berthon Boat Company Lymington 1939-1945,'the book offers a wonderful glimpse into our shipyard in the 1940's and its operation through some of the most defining years of Britain's history.
The book contains an array of stories and photos, but most enjoyably it contains scans of documents that prove a sense of humour remained prevalent through adversity (much of which we have seen in recent months), keeping chins up and remembering it is still okay to laugh through difficult times; this was a seriously important part of the war effort.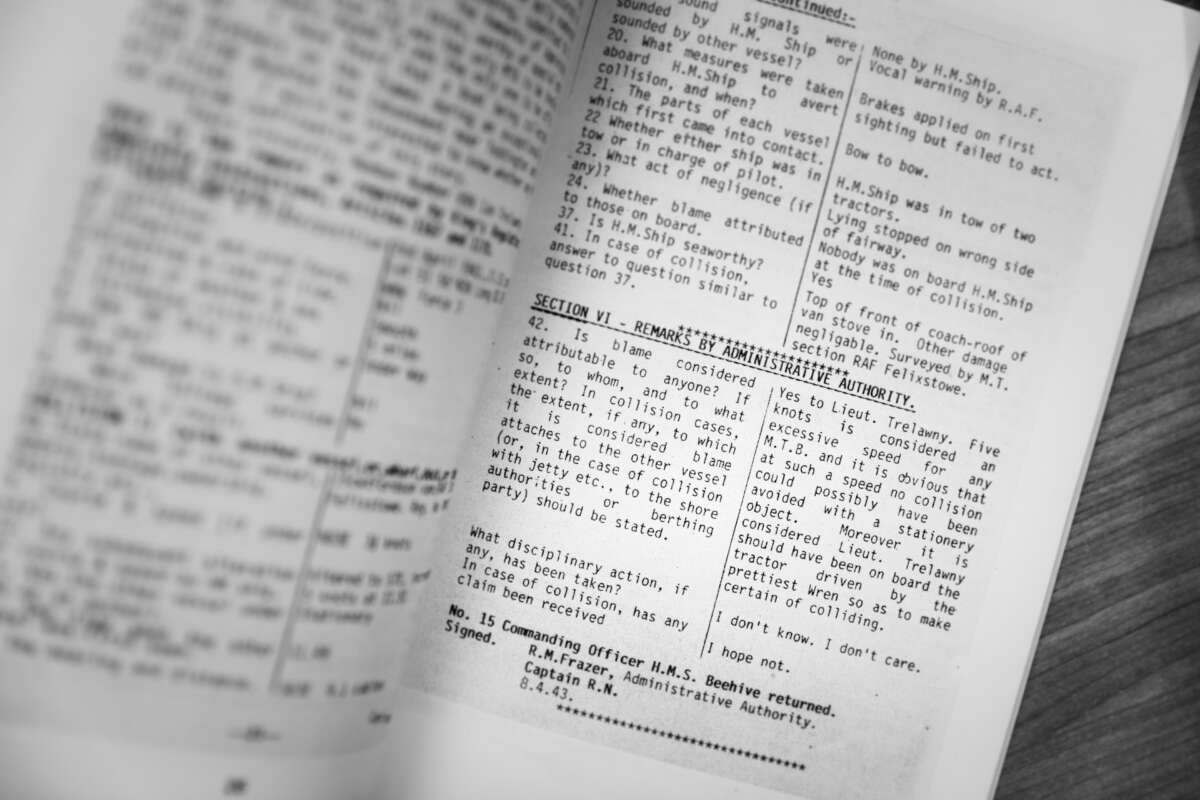 There are a few parallels that can be drawn between the 1940s and today.  Whilst of course we are eternally grateful that we live in a relative peacetime, the world is facing an unprecedented challenge against a new foe. Cooperation, determination and personal fortitude are needed this year more than ever to help suppress Coronavirus and save the economy.  Likewise, it took a huge amount of teamwork in Berthon's sheds to provide vessels that the Navy's crews could use.  We spoke to Martin (fondly nicknamed 'Pinky' on the yard!) about his Uncle's book and the work of the teams so many years ago.
Pinky told us how his Uncle Brian, a keen twitcher, had always been interested in wartime and medals but how his interest in naval vessels was piqued when Pinky began to work at Berthon.  He began collating stories from local archives and eventually had enough to publish a short book.  [You can purchase a copy of 'Wartime Exploits of Coastal Forces Craft, built at Berthon Boat Company Lymington 1939-1945' by contacting the team at https://spitfiresofthesea.com/publications/]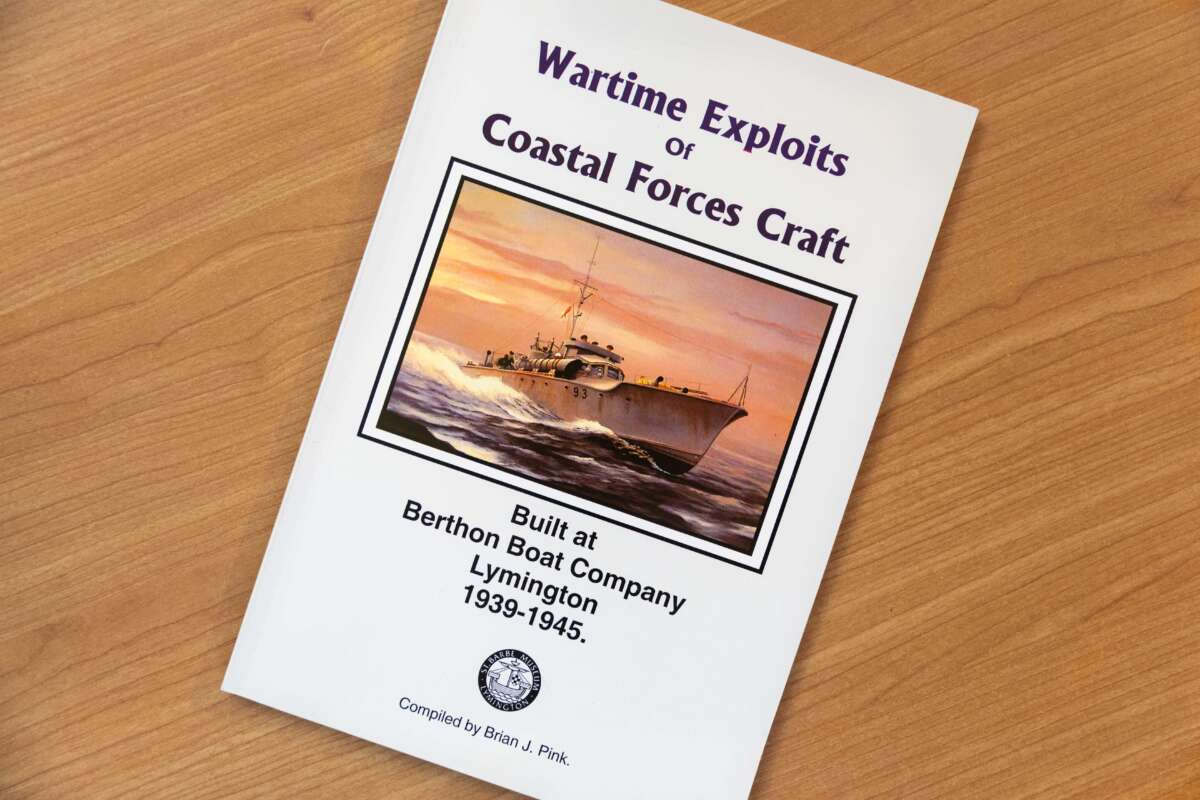 During the Second World War, Berthon built some 215 boats for the Admiralty.  It is not inaccurate to say that these years were some of the most pivotal for British maritime, seeing technological advancements almost every month and one of the most intense periods of Naval development in history.  At the forefront of this construction push was Berthon – with a companywide dedication to innovation and hard work that stands to this day.  Since 1945 our shipyard has built RNLI boats, supported the Royal Navy, SBS, SAS, and other MOD departments, provided boats to independent rescue services, UK and overseas Fishery protection agencies, and much more during our tenure on Lymington river.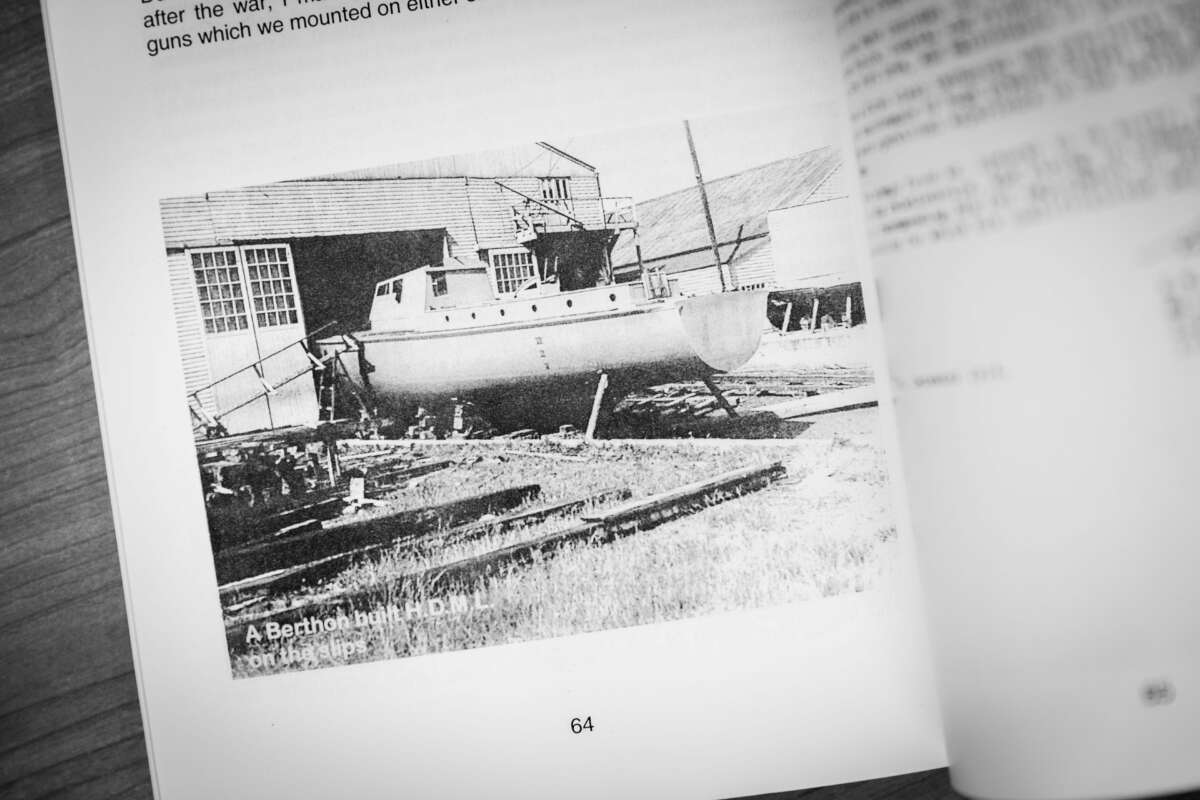 Amusingly, during the war years, many of the yard hands chose to adopt female names, as there were many women working in Berthon's paint sheds to help bolster numbers on the yard floor!  Martin told us how this was reportedly deeply confusing but would result in much-needed giggles when someone yelled 'DORIS' across the floor at a gaggle of engineers.
Something other than boats has survived the decades since 1940 also.  In 1939 there was 'one nautical mile' marked out at Freshwater Bay, on the Isle of Wight (just south of the Needles lighthouse and offering a straight-line run.) This was used for speed and endurance trials for many of the Naval coastal boats Berthon built.  This mile marker was used most recently with the Arun-class boats that Berthon built for the RNLI using the same markers for a speed test!  It has been discovered that this measurement is actually slightly longer than a mile, so perhaps all the boats are incrementally faster than expected…!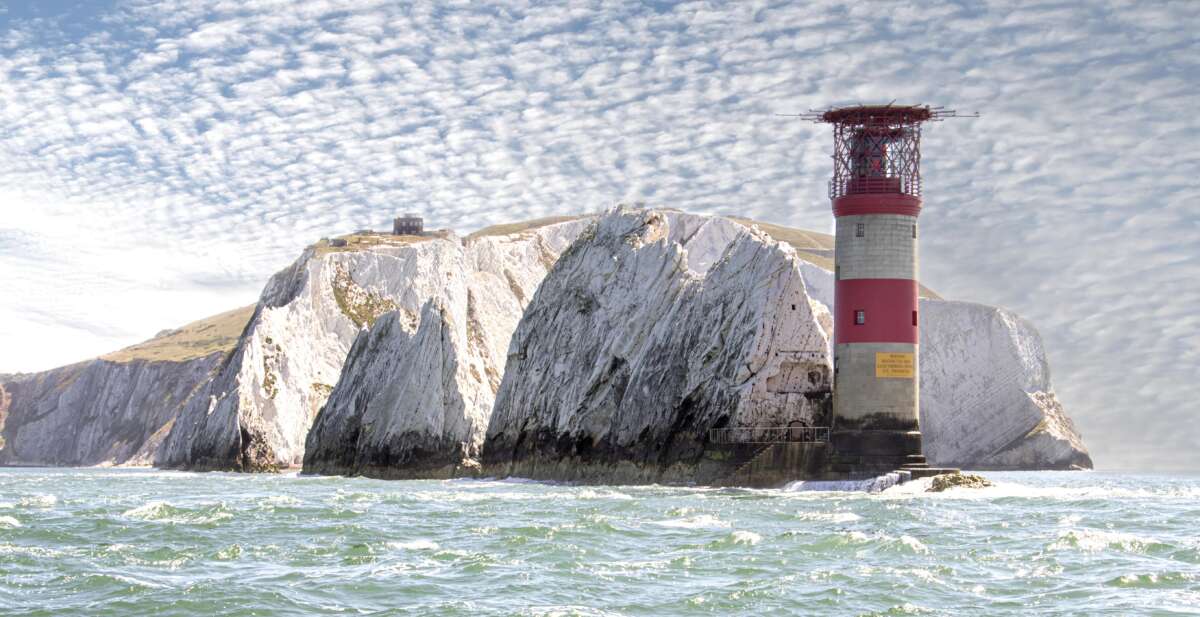 As we look back at stories and history from Berthon boatyard, and we commemorate Remembrance Day 2020. We think more toward the present day, it is important to remember that – as in 1942 – there is still a joy to be found and solutions undiscovered: from innovative and clever ways of solving problems to companionship found through technology.  This is a week of remembering – but not just the past.
Remember to help and care for one another, just as we help and care for those who lived before us.