Berthon commits to its apprenticeship training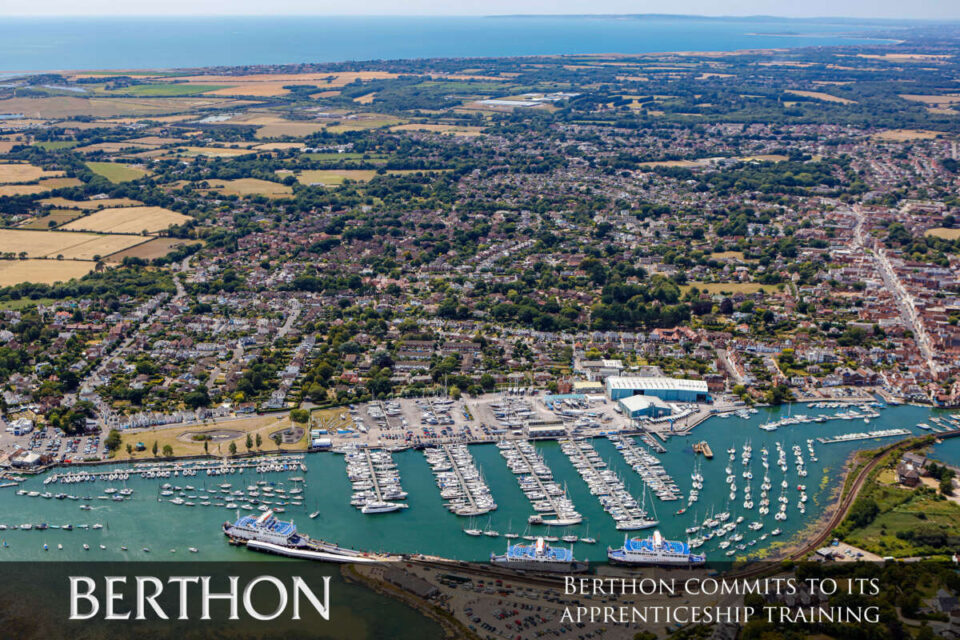 Berthon has offered apprenticeships for more than a century and presently has 17.6% of its workforce is made up of young people learning a chosen trade.  They are a valuable investment in the future of the maritime support industry and an important pillar of Berthon's operation.
Berthon made an early commitment to their existing cohort of novitiates, signing up to the Maritime Skills Alliance Apprenticeship pledge in June to protect jobs and do anything necessary to retain candidates.  Their 30 apprentices were furloughed when the national lockdown was implemented and released back to work in a measured manner over two months, and are all now back on site full-time.  Berthon is working to provide additional time and learning resources to ensure the gap in education resulting from the time at home is covered.
Outside of learning conducted on site, Keith Longman, Berthon's apprenticeship manager, who originally started at Berthon as an apprentice in 1986, chairs several Trailblazer employee groups, engaging with the Institute for Apprenticeships and Technical Education (IFATE) and the Education Skills Funding Agency to produce innovative standards fit for the industry.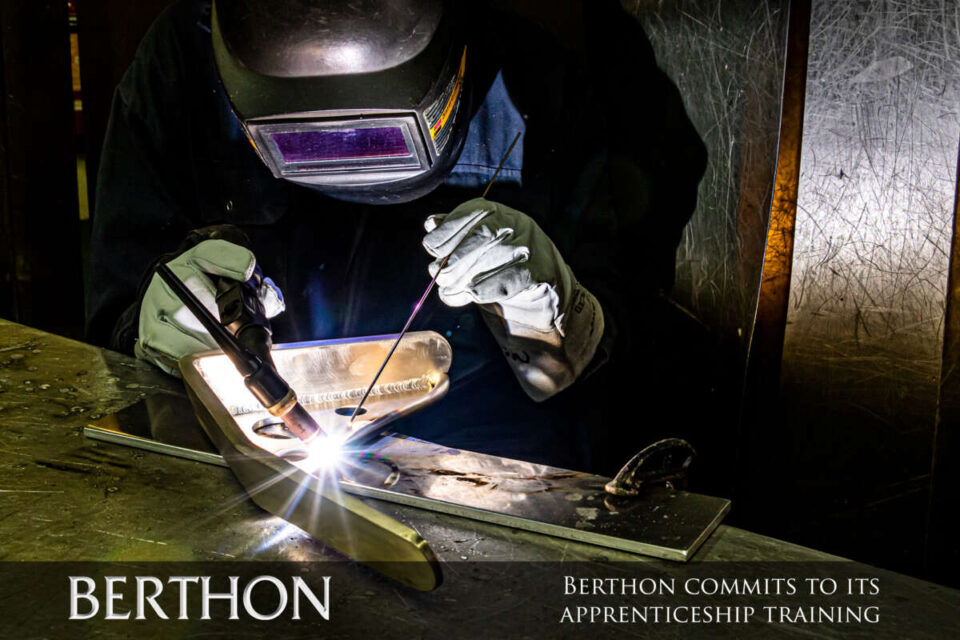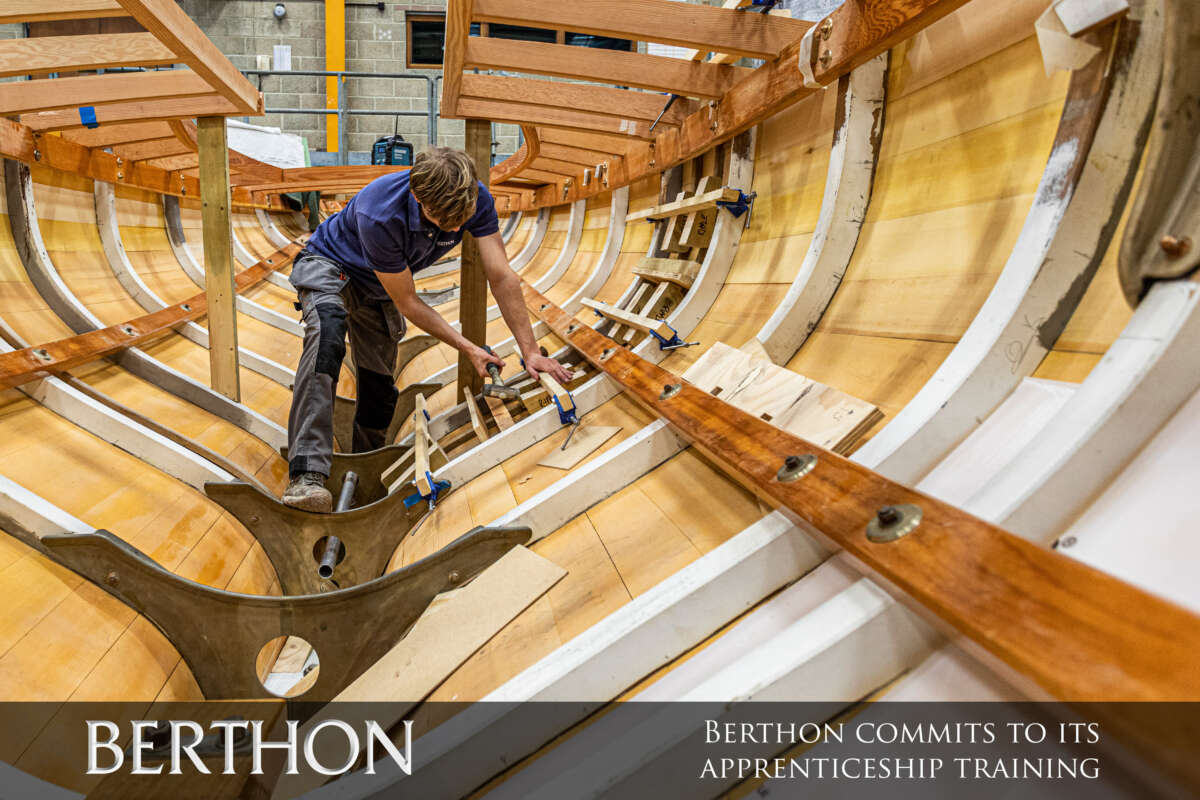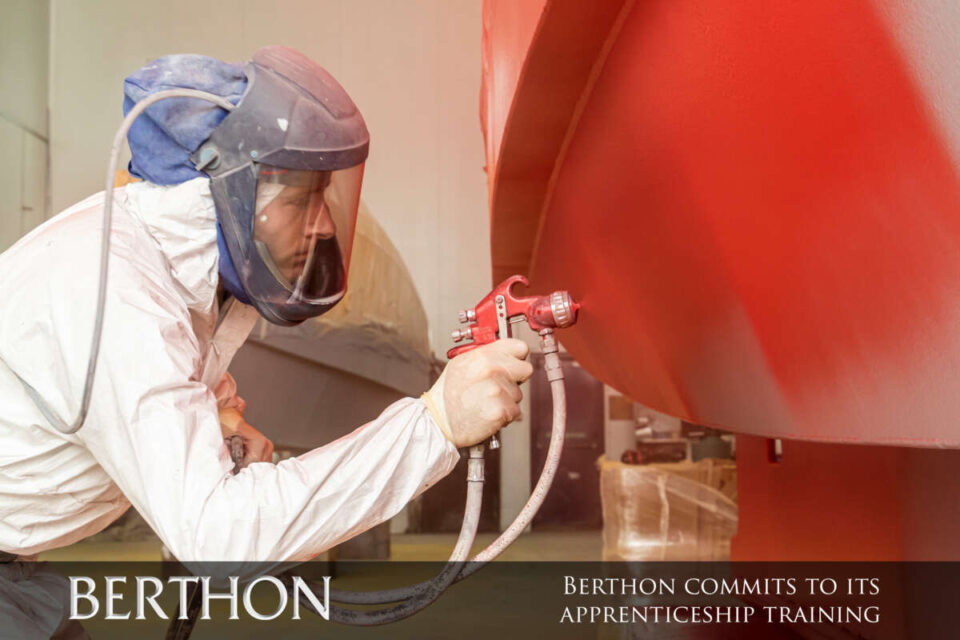 Berthon has been attending government workshops that are part of the engineering route review, to ensure quality and encourage engagement with engineering programs across the UK.  Recognising the difficulties posed by ongoing Coronavirus control measures in localised areas, we are continuing to promote apprenticeships to businesses as well as consulting with government bodies and NGO's to ensure young learners do not bear the brunt of this disruption on a national scale.
Keith Longman, Berthon apprenticeship manager, continues to attend ambassador network meetings and conferences in conjunction with the Department for Education to promote the value of the scheme to SME's.  Berthon's Managing Director Brian May, ex Chairperson and now honorary apprentice ambassador for the South East commented "It is vitally important to have new talent coming up through the ranks.  These young people will be at the heart of the business in the future. On the economic front, well trained second year apprentices should be break-even whilst third & fourth years' are cash positive, easily repaying first year costs. Therefore, training more apprentices that you need immediately allows you to bid for larger long term contracts knowing you have the skills to complete them, also covering retirements or you simply get your return in their latter training years and release them into the employment market with a skill for life."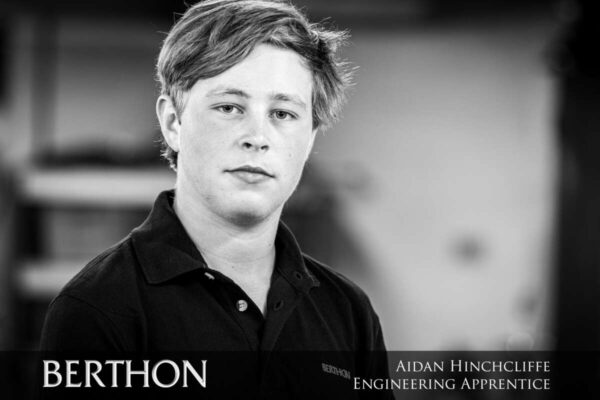 Finally, Berthon are exceptionally proud of Aiden Hinchcliffe, a first year engineering pupil, who won the prestigious IMarEST Lady Hamlyn award in June for his home projects during lockdown.  This award celebrates an individual who has demonstrated outstanding commitment to their professional development.
Berthon offers 4 apprenticeship programs including Marine Engineering, Marine Electrical Engineering, Shipwrights and Painting/Spraying and are committed to the longer-term apprenticeship schedule.  Keith welcomes applications for the September 2021 intake, which can be submitted from February 2021.
Berthon Boat Co Ltd is a family run international marine business based on the picturesque banks of Lymington River. Working from state of the art purpose built boatyard and sales facilities, it caters for all aspects of boat maintenance from engineering, rigging to spray painting, welding & joinery for Government agencies, commercial marine operators and the marine leisure markets.  The Company has been trading continuously for over 140 years employing 170 in the UK alone with a further 25 overseas; Berthon has 300 deep water berths and  has offices in the UK, USA, France, Spain and Scandinavia offering new and brokerage yacht sales and local marine services.  It provides a range of branded marine products such as Versadock, Gemini RIBs, and is the #1 Yamaha dealer in the UK.