BERTHON – A FATHER AND SON BUSINESS
Berthon is family business, owned and run by the May's for four generations, giving the company a strong sense of tradition. It is not only the May family, but many of our employees families too that have worked at Berthon throughout the years.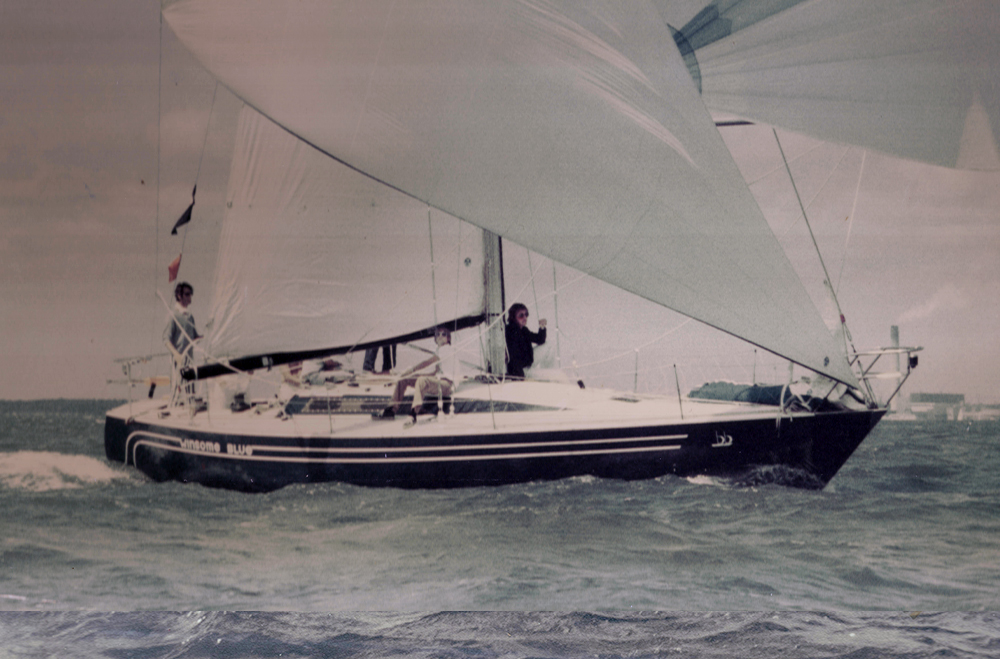 WINSOME BLUE built in 1976 at Berthon. David May at the helm, Brian May sitting on the coach.
Iain Woolgar
For nearly a century, Iain's family have played an integral role in Berthon's rich tapestry. Their connection to the company runs deep, becoming ingrained in their lives.
Their Berthon legacy began in the 1930s with Iain's grandfather, Cecil, a seasonal painter who painted and varnished boats in the winter and was a fisherman in the summer.
Iain's father, Ken, enjoyed a 30-year career at Berthon as a skilled joiner, and passed on his passion for woodwork and craftsmanship to many apprentices, including current shipwright foreman David Bolwell, who is an invaluable part of today's team, also passing on vital traditional and modern skills to past and current apprentices.
In August 1974, Iain started his Berthon engineering apprenticeship. He qualified, and through skill, hard work and determination climbed the ranks to become a charge hand during the 52' RNLI Arun class lifeboat builds. His expertise led to further promotion, becoming the foreman engineer and running a team of 25.  Iain then moved into a project management role over 20 years ago, and his extensive experience has made him a great asset.
Alongside Iain's almost 50 year's tenure, Berthon also had the privilege of his two children in the team. His eldest son James completed his electrical apprenticeship, working for 10 years before emigrating to Australia, while his youngest son David worked time as a teenager. Finally, Iain's brother-in-law, Pete, worked for Berthon as a boat mover; and Iain's mother and sister also contributed as part-time workers. That adds up to eight members of one family, again spanning four generations!
Boldly referring to himself as "bleeding Berthon blue", Iain's deep-rooted passion for his work is evident. Iain has a wicked sense of humour that immediately disables problems, and living by the rule don't make a drama out of a crisis! The story of Iain and his family is one of intergenerational dedication, skill, and profound love for Berthon. The Woolgars' unwavering commitment to the company has provided the continuity which shapes the company's success.
George & the three Pete Philips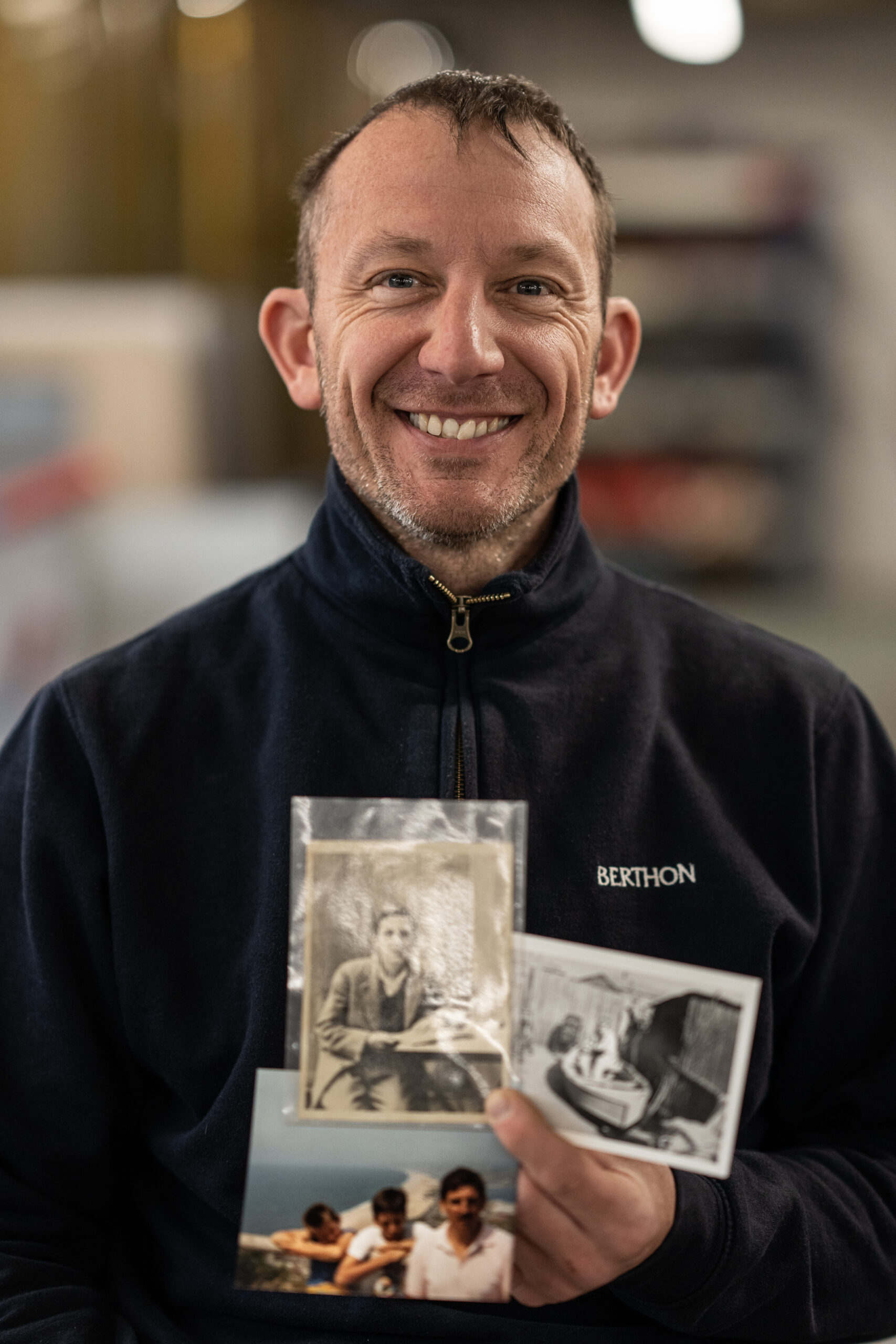 Joining the company at 23 as a qualified engineer, George had familial connections with Berthon. His grandfather Pete Philips served as a yard hand, predominantly in the slip gang operating the slipways, antifouling, and general yard work; George's father, Charlie, completed a Berthon apprenticeship as a shipwright; George's older brother Pete become a marine electrician apprentice; and his mother's brother Pete Woodford is a long-standing engineer with specific skill in welding and mast work having worked for Formular Spars a tenant in Navigation House! Three Pete Woodford's; it's a jolly good thing they were not all working at the same time, because when Brian & Dominic took over 30 years ago, there was a loud speaker system that was occasionally used to request staff to report to a manager or to another boat for an emergency assistance. Imagine all three Pete's turning up at the same time!!  Although Grandfather Pete retired in the 1980s, George recalls amusing anecdotes, such as the practical joke when Pete caught a swan and shut it into the rigger's loft, laughing as the riggers were chased around. There were also stories spear gunning mullet off the yard wall.
During George's early days at Berthon, having his brother Pete around provided invaluable support. George learnt TIG welding from Uncle Pete during lunch breaks. George is a valued member of the team, and it is a special feeling to know that part of the skills he uses now have been passed down through the generations, the rest being learnt on the job as technology incessantly moves forward.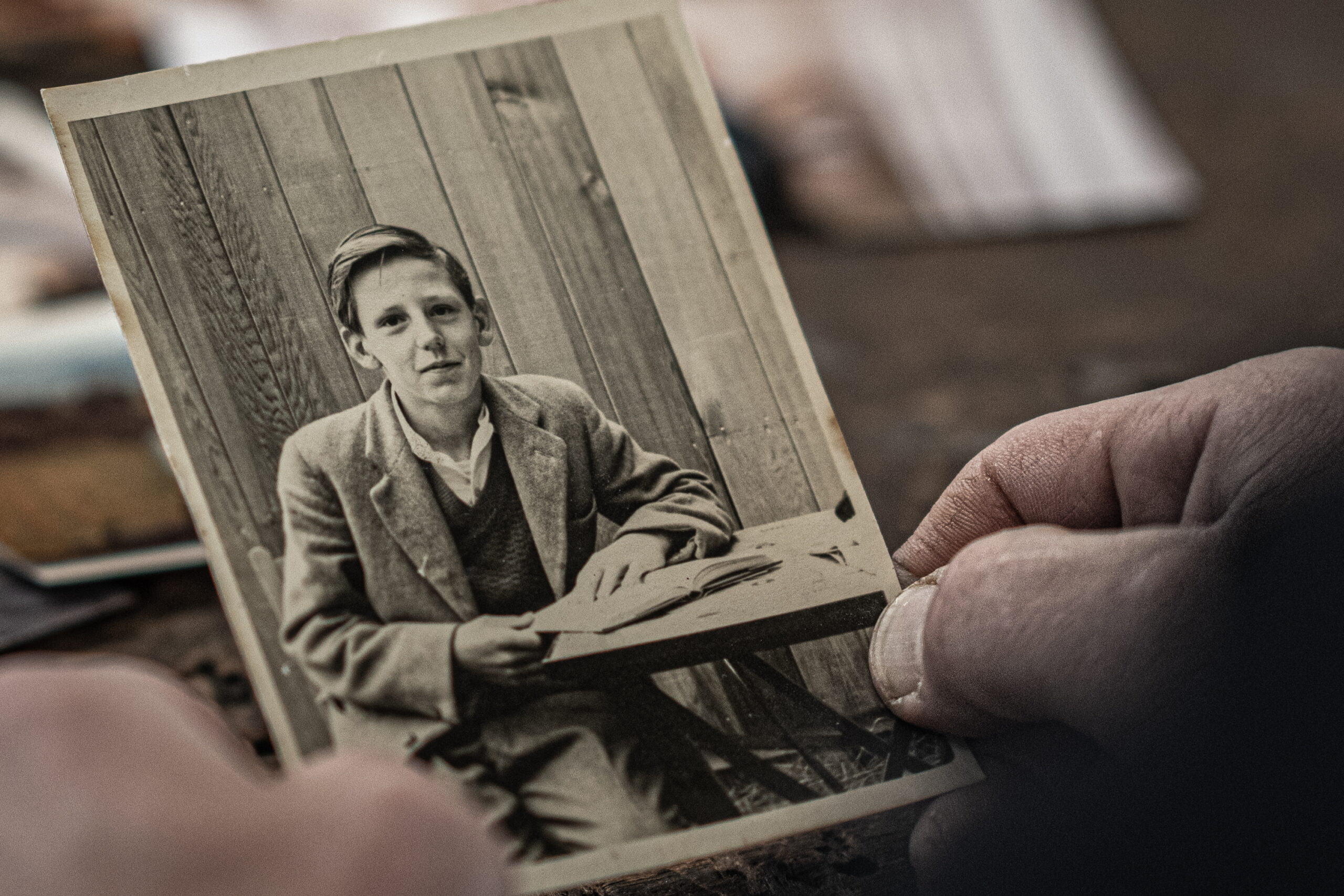 Tony & Stewart Humm
Berthon has been a part of the Humm family history for nearly 50 years. Stewart's father Tony began his joinery apprenticeship in 1976. Tony then moved to the rigging shop, and eventually became head of boat moving, racking up an impressive 47 years at Berthon. Tony has a quiet demeanour that hides multiple skills that can be experienced by all when expertly driving the boat hoist and manoeuvring the 120T boat mover in and out of the sheds with inches to spare with ease.
Stewart's roots are firmly planted in the marine world, having been born in Lymington. From a young age, he fondly recalls spending time in the shipyard while his father worked, exploring the old rigging loft and slipways. The allure of the marine industry never left him, leading Stewart to join Berthon as an apprentice shipwright at the age of 16. Some might believe he is shy, but his recent appointment to join the Staff & Employee Council Panel (SECP) suggests he is taciturn, speaking only when necessary, a respected figure who could be of great support to others.
Within the family, a special heirloom symbolises the passing of the torch from father to son. Tony crafted a magnificent mahogany toolbox during his apprenticeship, which he has since handed down to Stewart. To this day, this timeless keepsake rests beneath Stewart's workbench, constantly reminding him of his heritage and the craftsmanship that runs in his family.
Melvyn Cole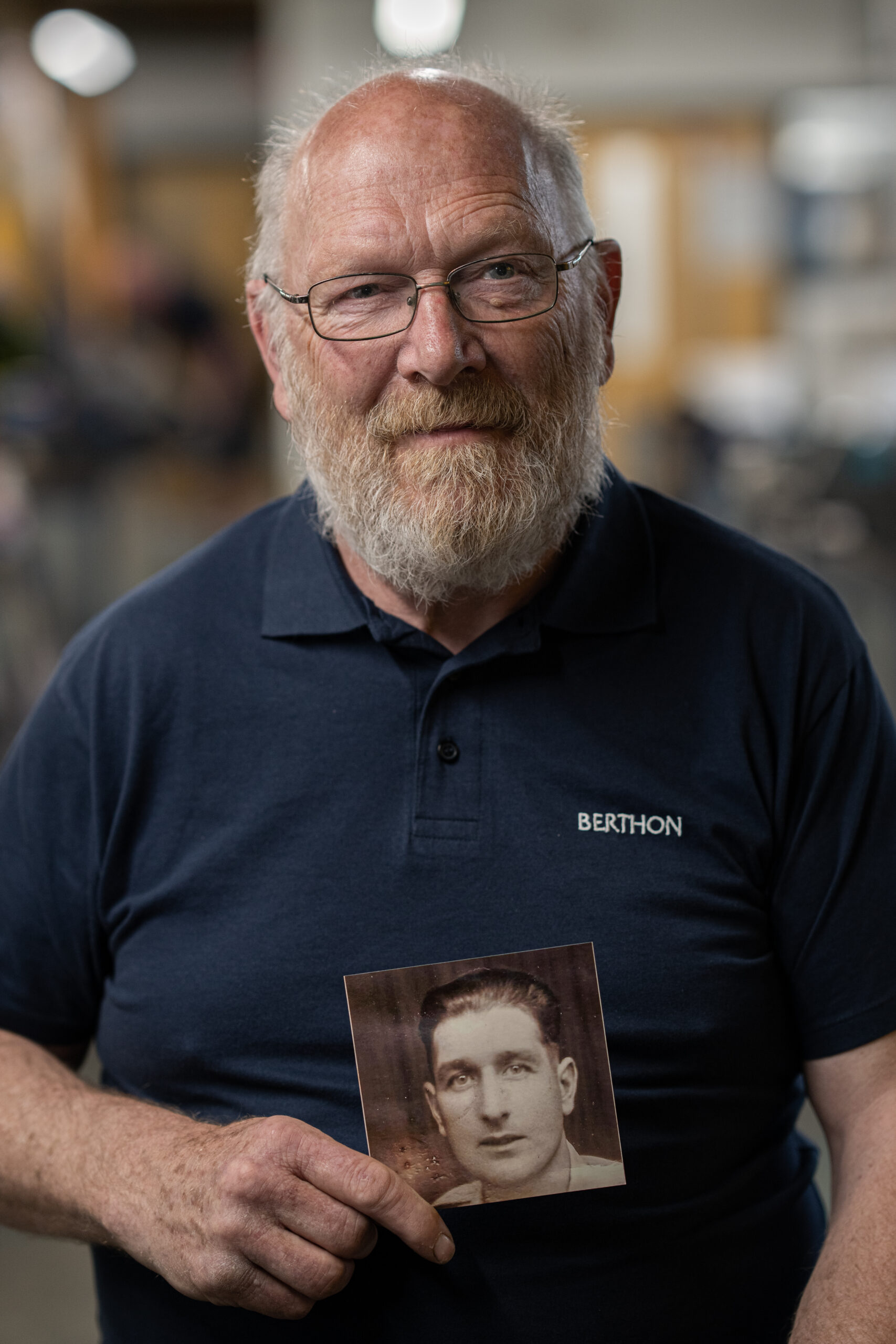 Melvyn has a deep-rooted connection to Berthon, which began long before he joined the company as a dockmaster in 1978 at just 24 years old. Born and bred in Lymington, his father Tom worked for Berthon as an electrician in the 1960s. Tragically, Melvyn's father passed away when he was just 18 years old.
Melvyn's first visit to Berthon with the scouts as a young boy left a lasting impression on him: a visit to the boatyard to see the wooden lifeboats being built, an impressive sight. After his father's death, as the oldest and only son, he felt the need to step up and provide for his family. He could not secure an apprenticeship at Berthon at the time, so he enrolled in Tech College and worked in building construction. Despite this, his longing for the sea never faded, eventually landing a job at Sealink on the Lymington – Yarmouth ferry (now Wightlink). A short year later, as if it was fate, he saw an advert in the Lymington Times for a dockmaster position and jumped at the opportunity, and for 43 years he was a permanent fixture in the dock office.
He has an amazingly mathematic brain, being able to immediately work out the VAT on berthing fees long before Point of Sale (POS) systems were invented; his ability to recall bertholder's names, even if they had not been here for years is legendary; this extended to their children that might have returned 10 or 20 years on, and of course the dogs' names. One day, he noticed a berth holder's car was still in the car park later than dinner time; Melvyn popped down the boat to find the owner had suffered a heart attack. The ambulance was here in minutes and a life was saved. Finally, we are all very proud of his dedication to The Royal British Legion and its fund raising programme wearing his Scottish kilt! Melvyn is now retired but works part-time helping keep the 18 acre site clean and in good repair.
The continual investment that keeps the company modern is undoubtedly the most significant change that Melvyn has experienced. In his younger years, he recalls it looked very different; his father's workshop sat underneath the engineer foreman's office, with the workshop now long demolished (it was where the BHG trailer and boat storage area is, to the east of the more modern Navigation House, which itself is on the site of the old joinery shop). The big blue sheds hadn't been built, and neither had the marina office.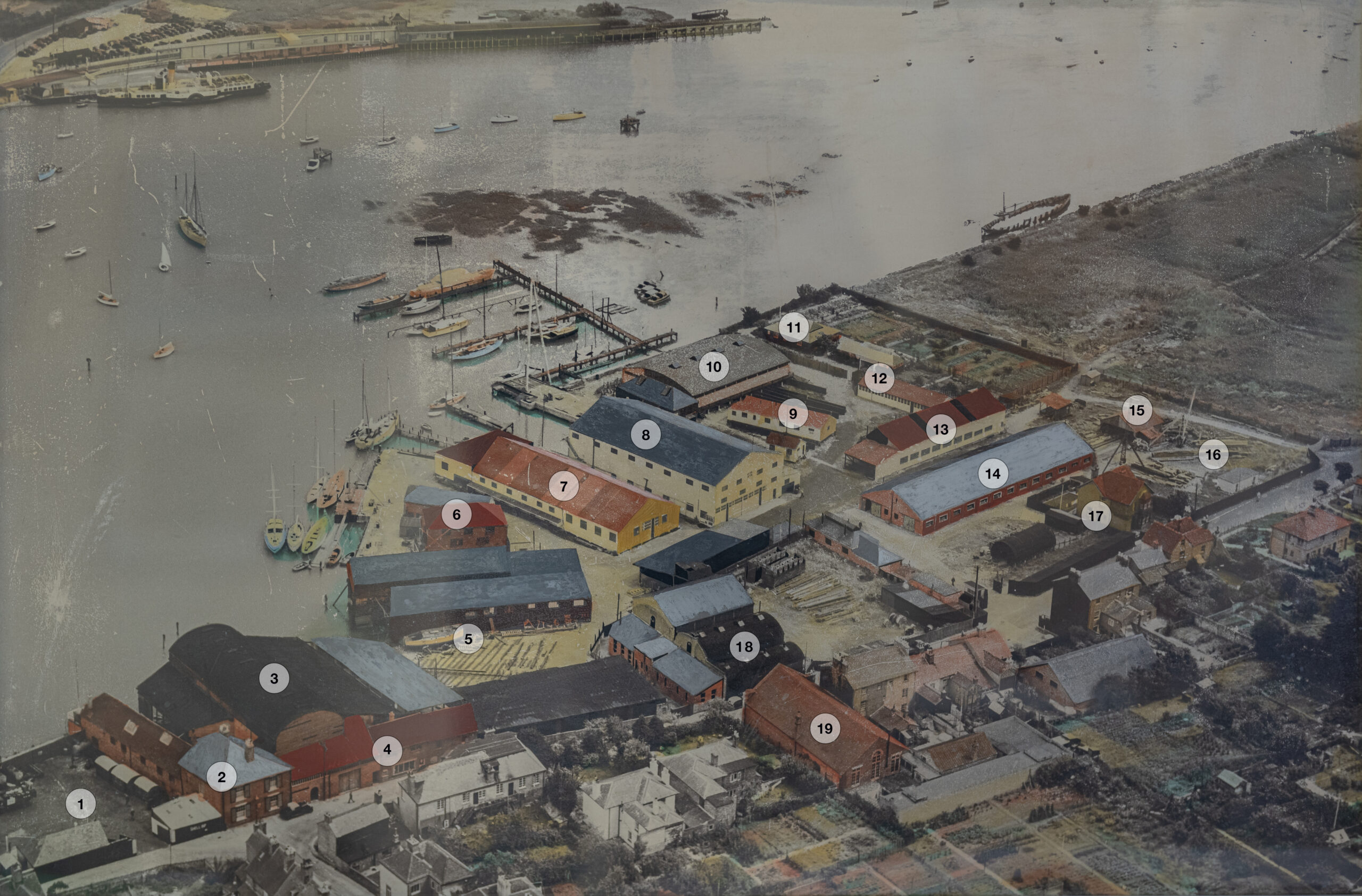 | | | | |
| --- | --- | --- | --- |
| 1 Cory's Oil | 6 Riggers Hut | 11 R Block / Old Yacht Stores | 16 Hoods |
| 2 Shipyard House | 7 The Fridge | 12 Garages | 17 Seaforth House |
| 3 Open West Solent Shed | 8 Main Shed / Slipway – location of P Shed | 13 Engineers Shop | 18 Sanders Sails & Company Garage |
| 4 Shipyard Cottage | 9 M Shed | 14 Mill | 19 ATC Drill Hall |
| 5 Open Slipways | 10 O Shed | 15 Old Cottage | |
Despite the comings and goings of people over the years, Melvyn has remained a constant figure throughout, and he will always treasure how Berthon connects him to his father. Melvyn's relationships with his colleagues and berth holders have stood the test of time and are as valuable to him today as they were many years ago. His long tenure demonstrates his faithfulness to the company and appreciation for its role in his family's life.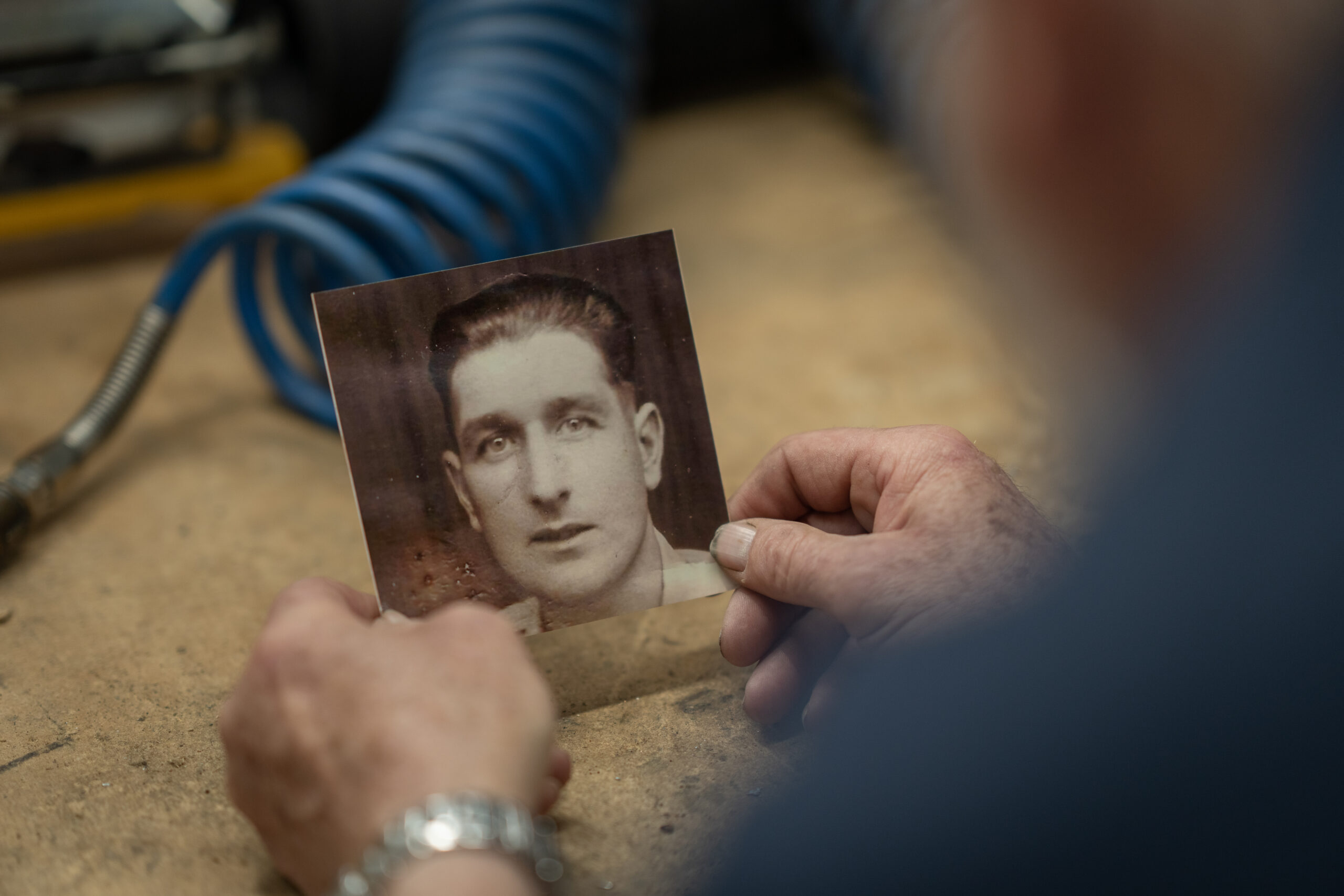 Gary & Chris Tranter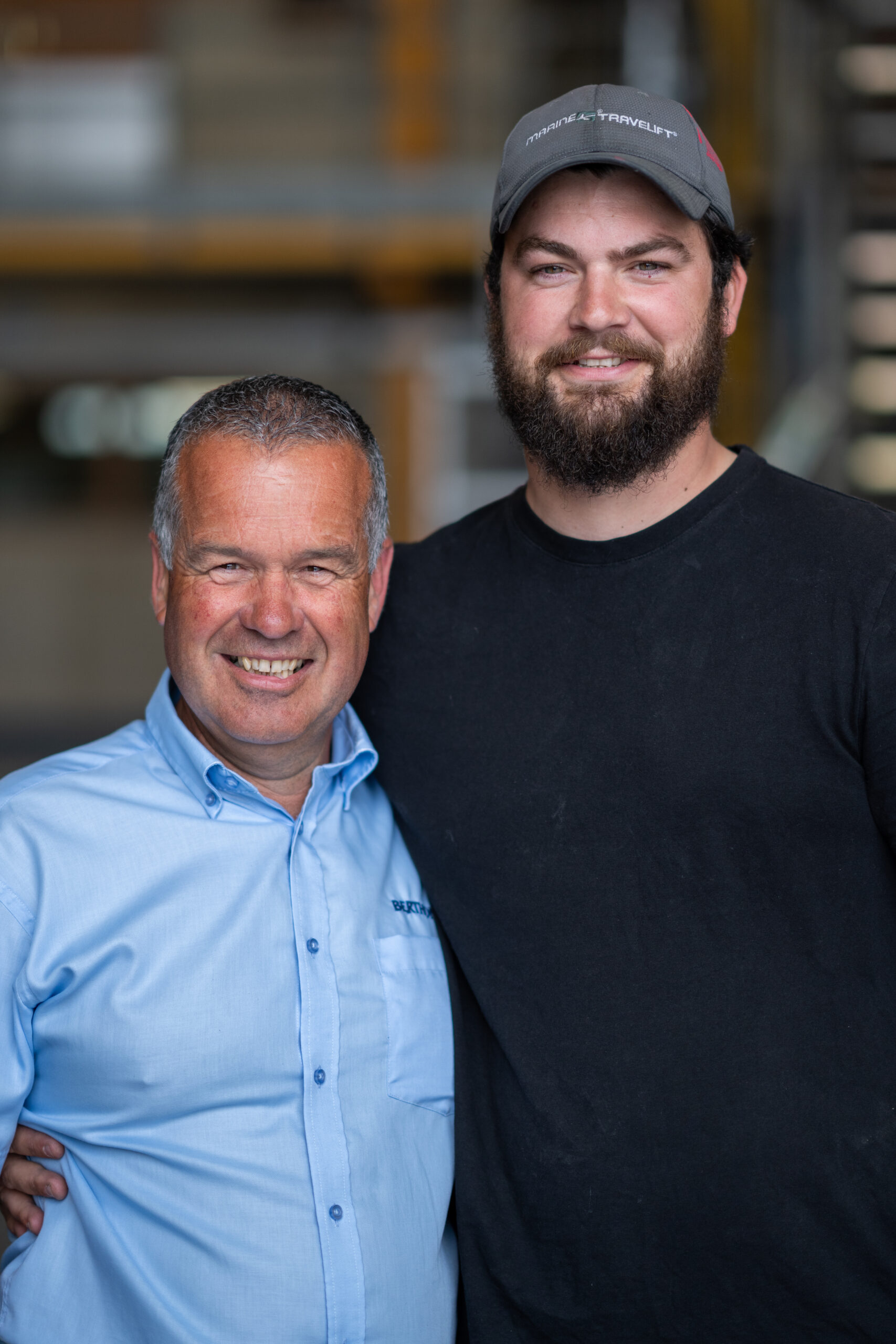 In 2017, Chris Tranter joined as a valeter, from his previous role as a car salesman at Nissan. His father Gary joined Berthon around the same time also as a valeter, bringing his vibrant positive energy and exemplary customer service skills to the workplace. Chris soon moved to the stores before joining the boat moving team. Meanwhile Gary moved in to the dock office and is now one of the senior dockies. He proudly wears his Berthon jacket, knowing he's part of a dedicated team.
Maintaining strong connections both within and outside of work is important to Gary, especially his relationship with his sons. Though Chris and Gary hold distinctly different roles at Berthon, they share the same values, making them treasured assets. Gary describes the atmosphere as a "nice family feeling" and cherishes having his own son here with whom to share it. Gary is in awe as he witnesses Chris skilfully manoeuvring machinery, handling boats, and collaborating seamlessly with his team.
The Tranters envision a long-term future with the company. They hold Berthon in high esteem and plan to encourage Chris's one year old son, Teddy, to consider a career here. Chris and Gary already feel deeply embedded in the organisation's core, which is not just a workplace but a source of pride.
A bloodline business, it is the families such as the Woolgars, Philips, Humms, Coles and Tranters who provide the important continuity that verifies the often used nickname, Auntie Berthon. This transfers directly to the skills needed to build and maintain boats for our customers, and provide the special Berthon familial service.