Denis Kitcher retires from Berthon
Denis Kitcher retires from Berthon
Denis Kitcher has retired from Berthon after an immense 49 years. As one would expect, he first began working at Berthon as an apprentice back in 1972, training as a shipwright joiner, because back then it was mostly woodwork, although, GRP boats were the new thing. With composites and aluminium joining wood and steel, now the term Shipwright encompasses an array of knowledge and skills. Over the years, Denis has witnessed first-hand the evolution of the marine industry, and the progress that Berthon has made to match this.
Growing up with family in the motor trade, Denis spent countless hours as a child helping his father, tinkering away in the garage, and building his own wooden boats. The enjoyment he took from this, and the excitement he felt seeing the boats come together is what inspired him to pursue a career in the marine industry. However, to be sure, Denis built his very own full-size wooden dingy (not a pond boat) before starting his apprenticeship at Berthon.
Now one of our more seasoned professionals in the yard, Denis has taken a key part in passing traditional woodworking skills down through Berthon's apprentices. It is without a doubt, that the shipyard will miss his presence, knowledge, and his prominent personality. We sat down to talk with Denis about his time at Berthon, the challenges he has faced in his role, and a few of his favourite projects along the way.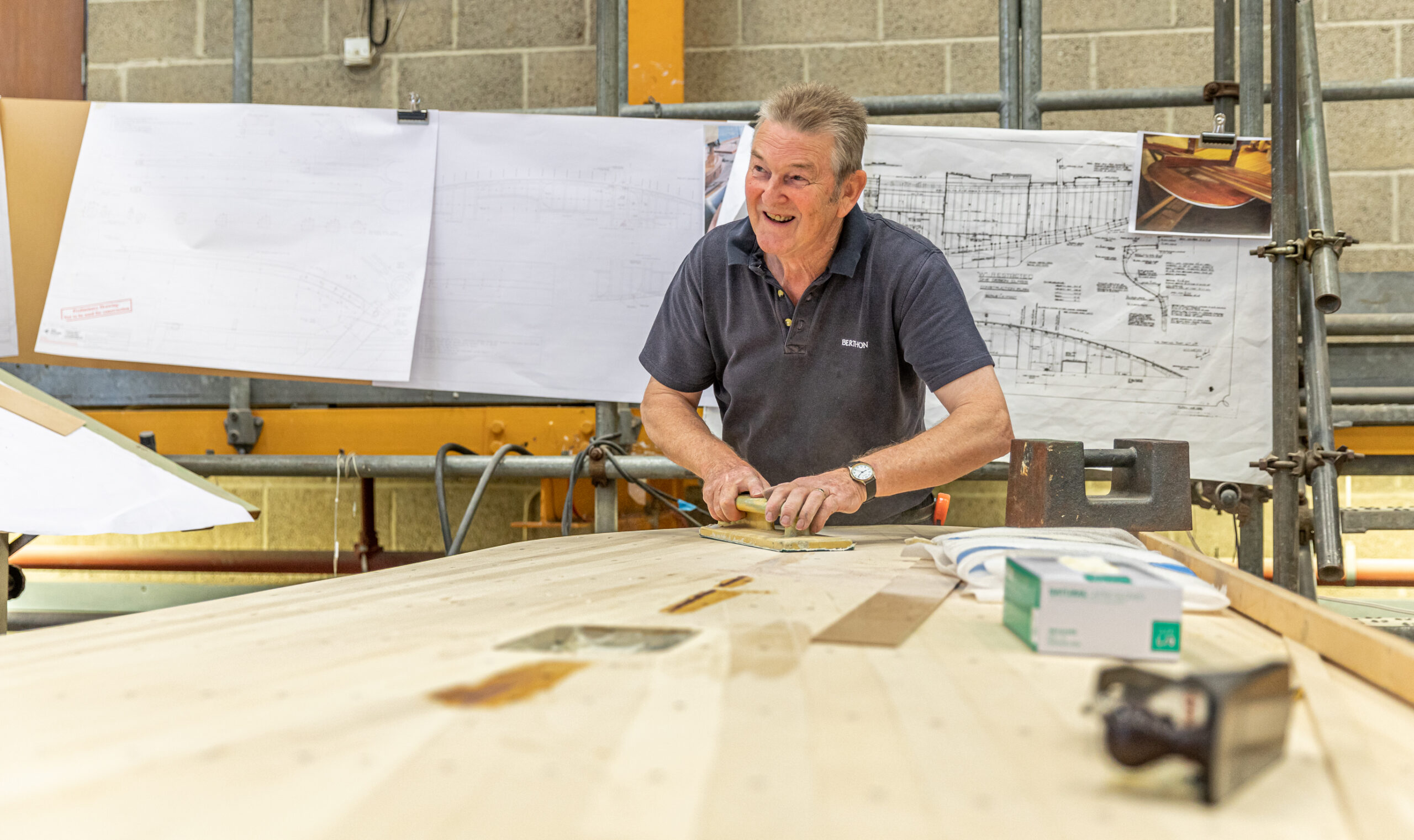 Denis reminisced about the days of building the Severn Class all-weather Lifeboats for the RNLI. Kevlar hulls, carbon decks, and superstructure, these vessels are the largest operated by the RNLI at 17 metres (56ft) and provide the mainstay of their offshore fleet, with coverage up to 100 miles (160km) offshore.
Berthon built nearly half the Severn class fleet and Denis takes pride in the fact that most of the Berthon-built lifeboats ended up in the most dangerous and stormy areas of the UK. With many in remote ports as far from Lymington as Stornoway (Northern Outer Hebrides), Stromness (Shetlands), Aith (Orkneys),  Aberdeen, Tynemouth, Dover,  Penlee, St Marys (Isles of Scilly), Holyhead (Anglesey), Castletownbere & Aran Islands (Eire), and Barra Island (southern Outer Hebrides), to name but a few.
Denis commented on what a privilege it was to have been part of the process. Berthon built 23 of the 46 Severn Class Lifeboats between 1996 and 2004. The pride our team felt knowing that they were building something that would, has, and still today, saves lives at sea, was extremely fulfilling. This pride is something Denis has held throughout all of the projects he has worked on. Taking him back to the time he spent with his father, watching the boats come together and take life before his eyes. That is where the magic happens.  'The satisfaction in seeing the lifeboats come together was great.'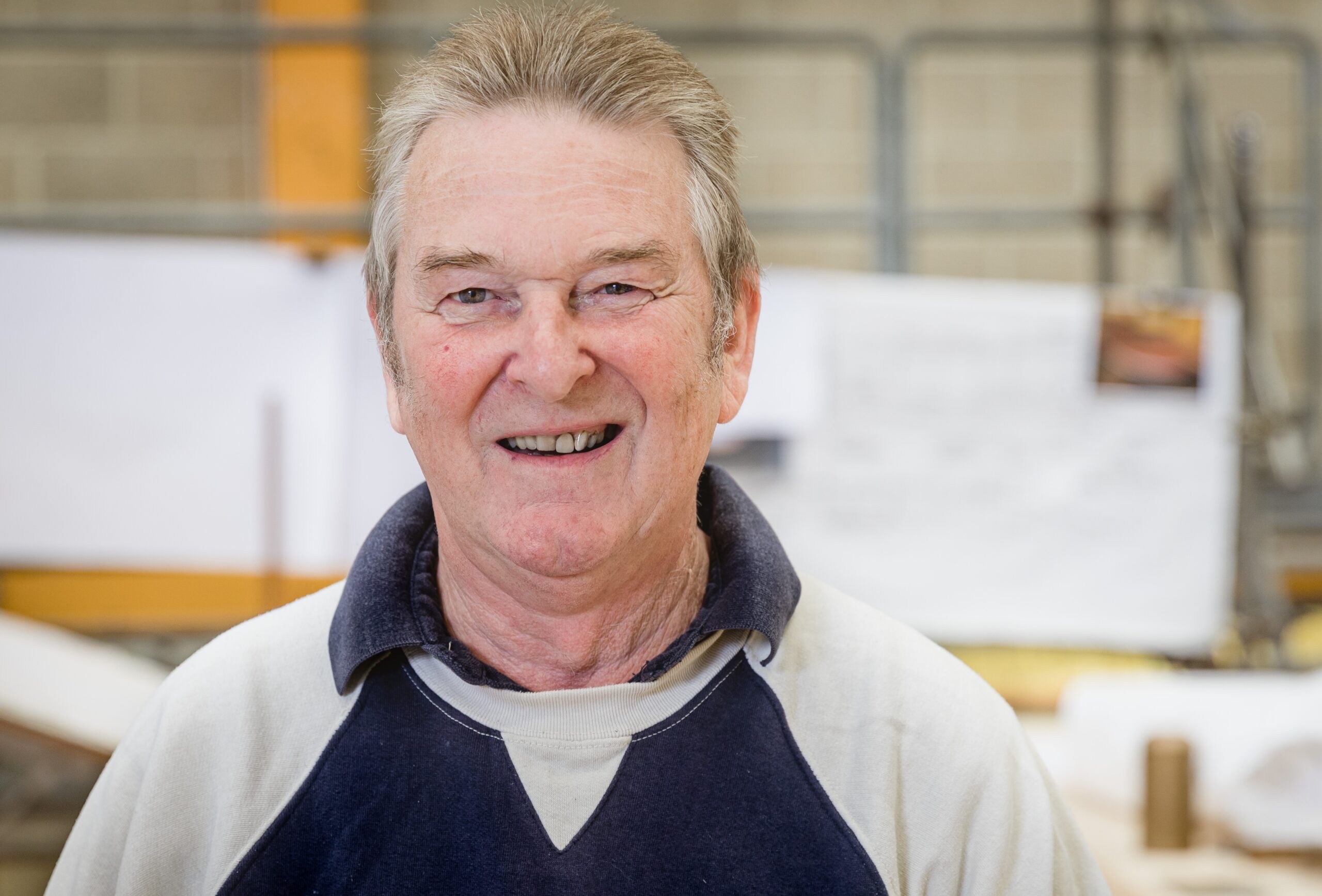 When we asked Denis how he has dealt with any challenges, he responded; 'That's how you learn, you meet a challenge, you find a way around it, and more often than not, you gain more knowledge from it'. This quote speaks volumes of Denis' character. An example of down-to-earth positivity, and a man who is always humble.
Denis also spoke about how much he enjoyed the restoration of M.Y BOUNTY (2005-2008), a TSDY (Twin Screw Diesel Yacht) built by Camper & Nicholson in 1936, which had a refit that stripped her from stem to stern. 'It was wonderful to be able to work on such a historic boat'. As a Dunkirk Little Ship, this motor yacht saw action during WWII at the evacuation of the French beaches in 1940. Just one of the many examples of historic boats that make their way through Berthon's big blue sheds. Moreover, these projects are something that many of our team enjoy working on.
When we asked Denis what his favourite thing is about working at Berthon, he responded simply 'the people I work with'.
Finally, we wanted to thank Denis, for his loyalty, commitment and dedication that he has shown to Berthon throughout his career.
We wish him all the best in this next chapter of his life, and congratulate him on his well-deserved retirement.
Thank you Denis.
Denis Kitcher retires from Berthon – Below you can see a few images from Den's retirement do.