A testing day for Versadock!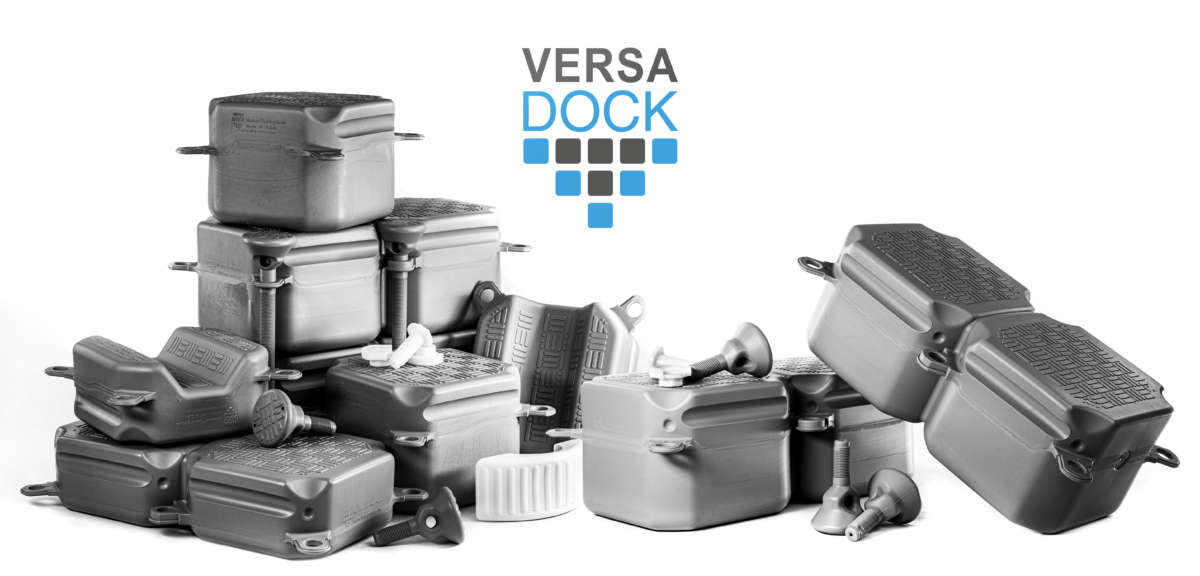 In the last few days before the government's lockdown, life at Versadock was frantic. Not only were we preparing to work from home, continuing to expedite orders to clients and handling new enquiries but we also had the added complication of an onsite inspection and testing of our product.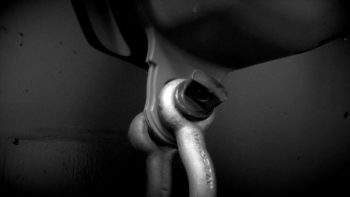 Versadock, having already passed the ISO audit earlier in the year, we had taken the decision to seek CE accreditation as well.
CE certification of a product requires that it passes certain pre-determined tests. Over the previous weeks we had completed all of the required paperwork and had only these physical tests to complete.
Bright and early we assembled a small team onsite at Berthon Marina to perform the tests. Our examiner duly arrived and the weighing and measuring commenced.
In the run up to these tests we had been told we had to perform a drop test. Yes, I was going to have to take a brand new modular pontoon and drop it into the water from at least 1.8m high.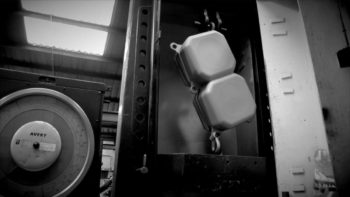 The method was simple enough as Berthon are well furnished with cranes, but triggering the release was something that we would need to look into. Time was not on our side and while we found ways of remotely releasing the load, none of them would be with us in time. Step forward our riggers. Normally found removing masts from yachts, refurbishing furling units, splicing halyards and a host of other mast related activities. They leapt into action to devise a suitable trigger device.
So on the morning of the test, measuring complete, we started to connect our remote trigger device. At this point our consultant told us we needed to add a realistic load to the pontoon.  This was unexpected. The trigger device had been tested to work with the load we were going to be working with, not this proposed new "loaded" approach.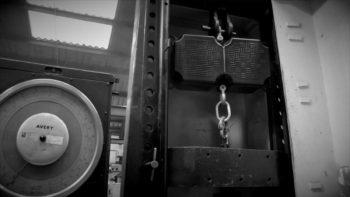 So now, as the sun rose higher and the temperature started to soar, we found ourselves lugging timber onto the raft while the rigging team reviewed their trigger. Picking the pontoon a few inches off the ground and affecting a test fire ended in failure. It was a question of leverage, we just didn't have enough to fire the trigger with this new increased loading. Somewhere within Adam Taylors mind, a lightbulb went on. He disappeared hastily across the yard to retrieve something from their store. Returning moments later, rigging pin in hand and triumphant look on his face. The newly altered trigger device was given a dry run and we were off.
Cautiously, so as not to jostle the trigger, the pontoon was craned into position. The resident "David Bailey" positioned his cameras and we were ready. With baited breath we watched as Charlie Bell fired the trigger. We should never have worried, with a click like a well-oiled door latch the trigger released and the dock plummeted towards the water. As the spray settled and the wash subsided, our inspector took stock. A few small checks were made before lifting the platform out again and a more detailed inspection could be carried out.
His verdict was soon returned. Perfect, no damage, movement or cracking. Of course we had all been confident but I have to say, it's a relief when someone else tells you that the product it as strong as you thought it was.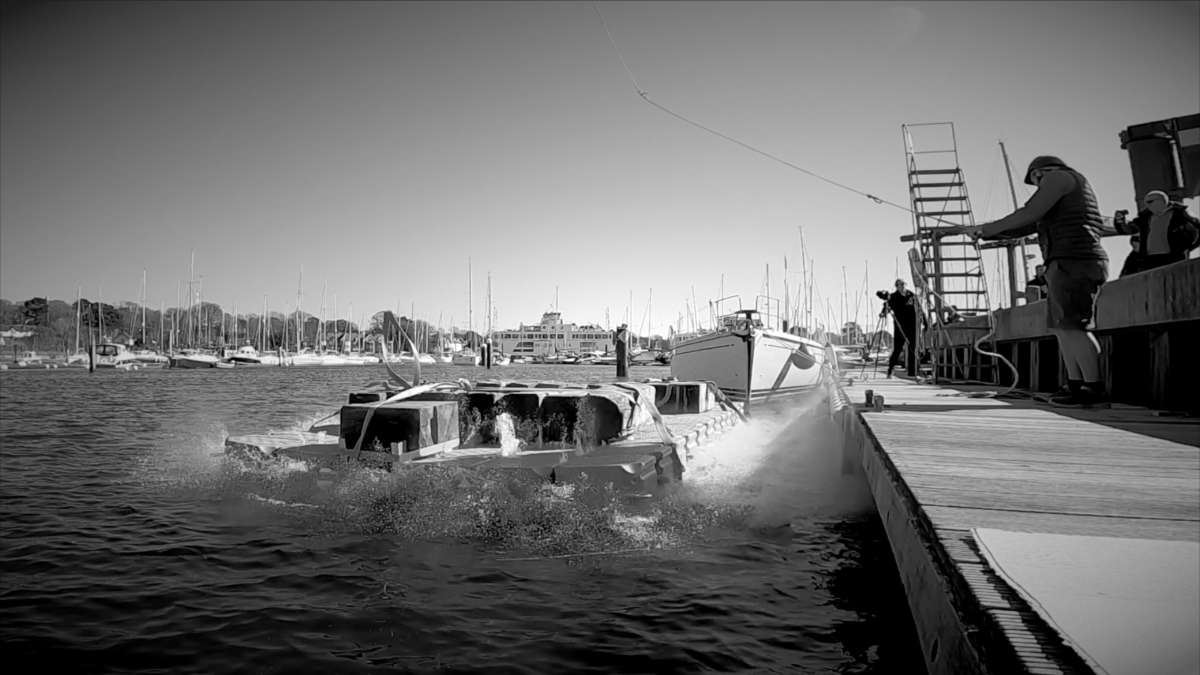 The test team tidied away the parts and disbanded for the day. The next morning along with our certification came a lovely note from the inspector.  Thanks for getting it all sorted to complete the test yesterday. I don't think that many of our customers could have pulled that off at all, let alone so swiftly.And with that e mail came the certification. Versadock has a CE certificate. The next day, for the safety of our staff and customers and in line with government guidelines Versadock started working from home.