BRYNHILDE is back at Berthon 

Brynhilde, the 10m 1958 wooden Bermudian sloop Fred Parker design is back at Berthon, this time for a major replacement of her teak deck. Brynhilde arrived at Lymington Marina last autumn as a new annual berth holder, fresh from the Mediterranean, and to undergo a minor refit in our Big Blue Sheds before going back to Monaco for a regatta. Well, she is back after competing in Monaco Classic Week – La Belle Classe. This time we are carrying out a major replacement of her teak deck.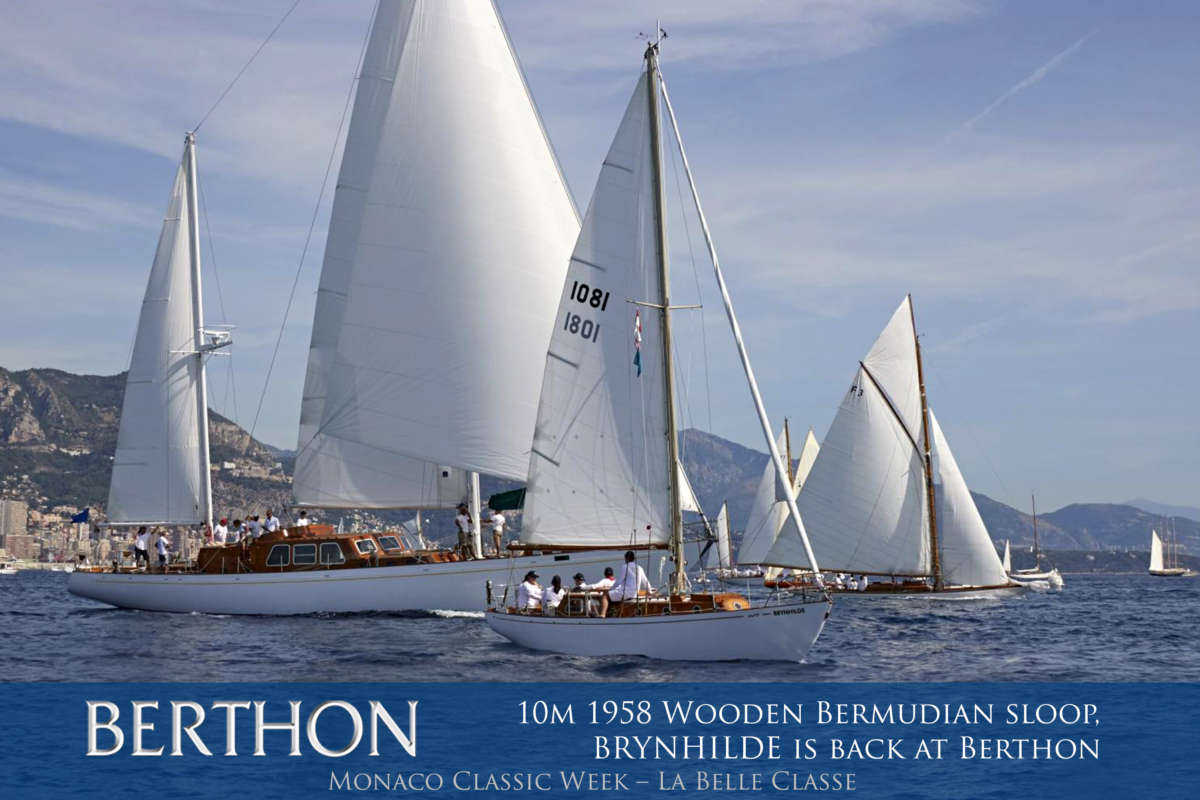 As with all boats and especially wooden boats, you don't really know the extent of any repair until you start removing the outer layers. We have begun by surrounding her with scaffolding, providing a safe working area for our shipwrights, as well as efficient access to her topsides and deck. Once all equipment has been destored from below decks, electrics disabled, deck fittings and the covering boards and gunwales removed, a broader inspection was carried out; some deck beams, need replacing but luckily, the coach roof can stay in situ.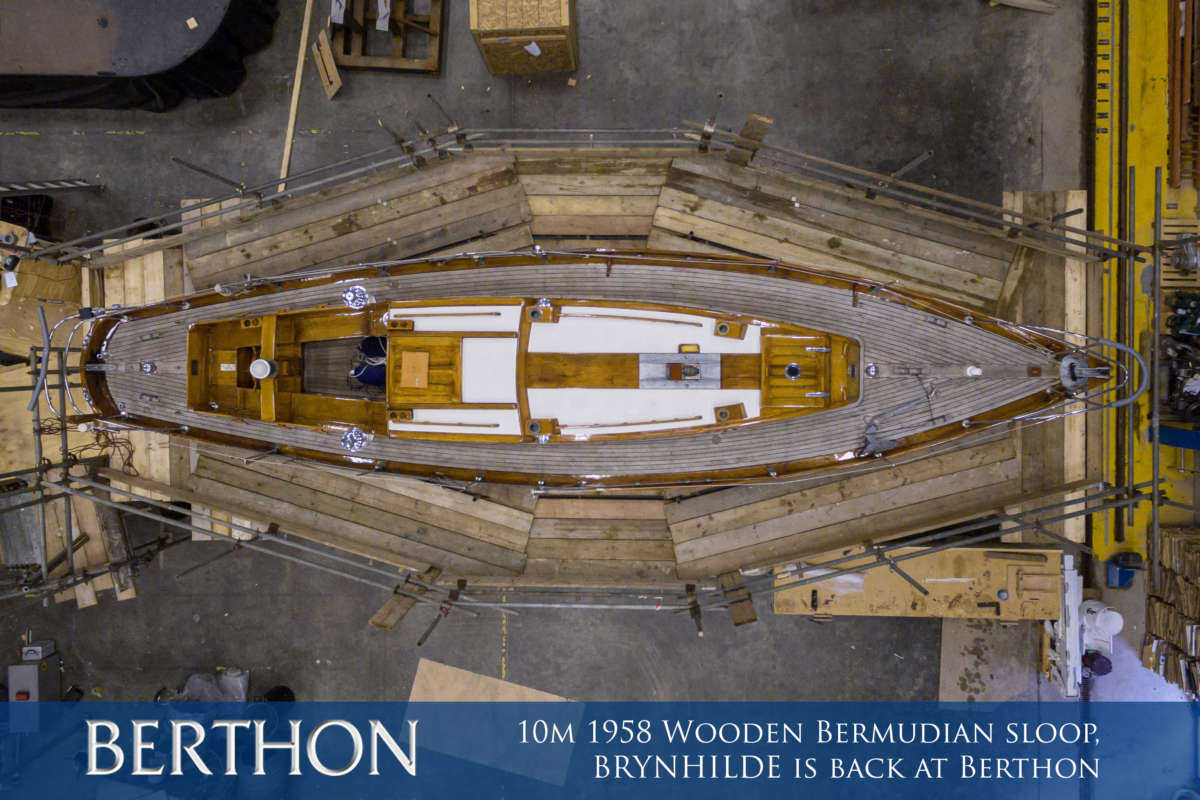 Over the past 51 years the deck has significantly worn away from countless times of scrubbing her clean and sanding back, as you can see from the below image!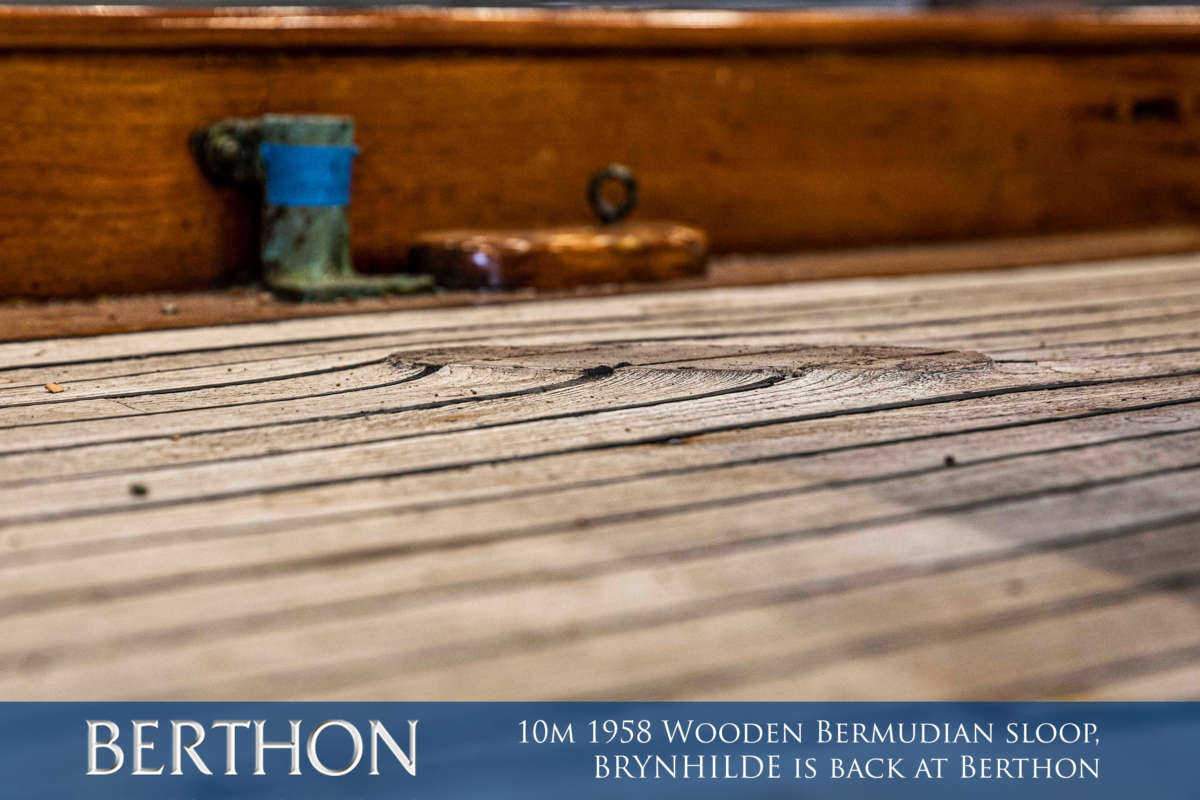 Work began by carefully removing the deck, covering boards and gunwales allowing a comprehensive inspection of her supporting deck beams.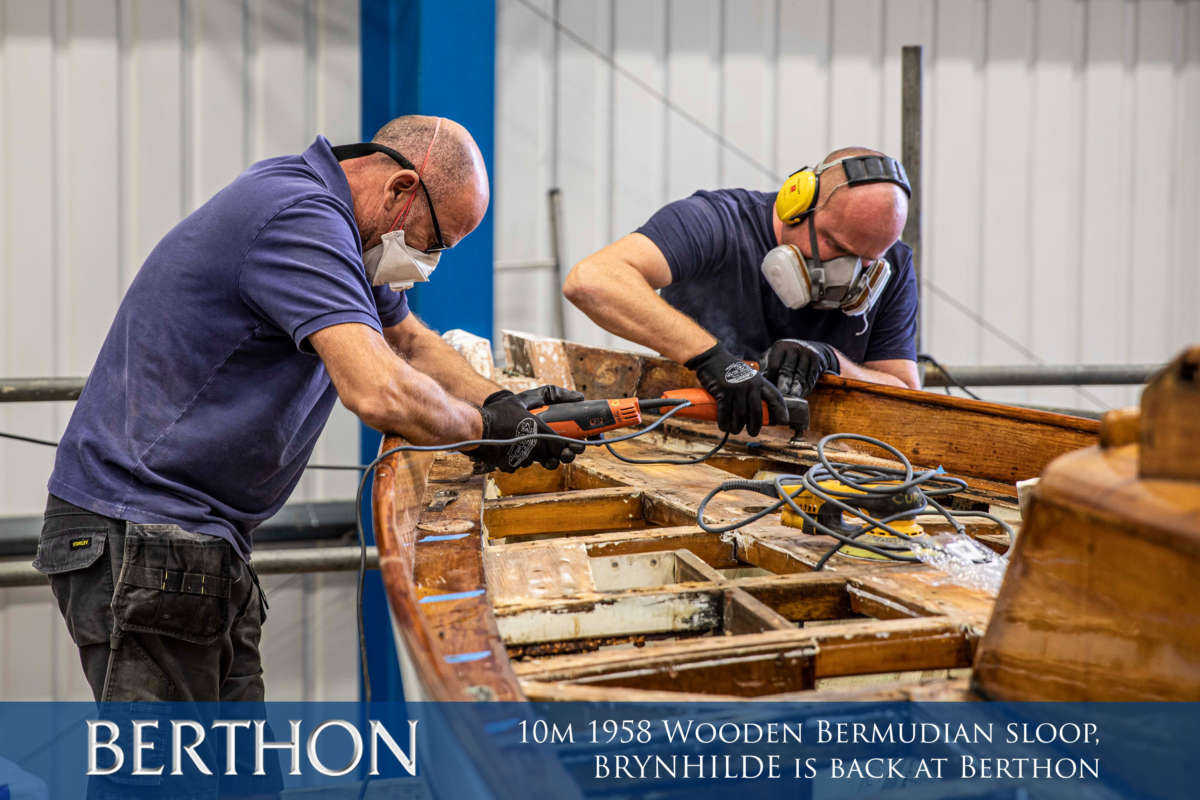 Covering board removal.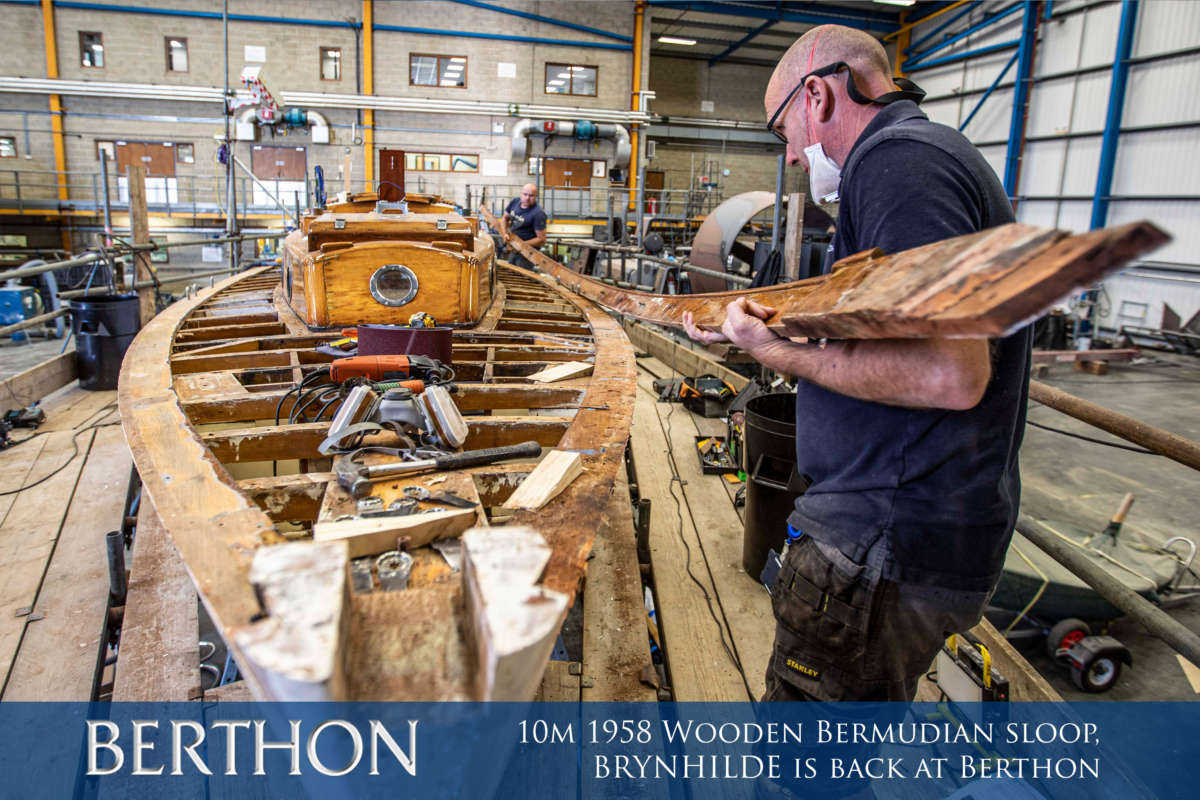 With the aft deck and transom opened up the corroded metal knees can be replaced.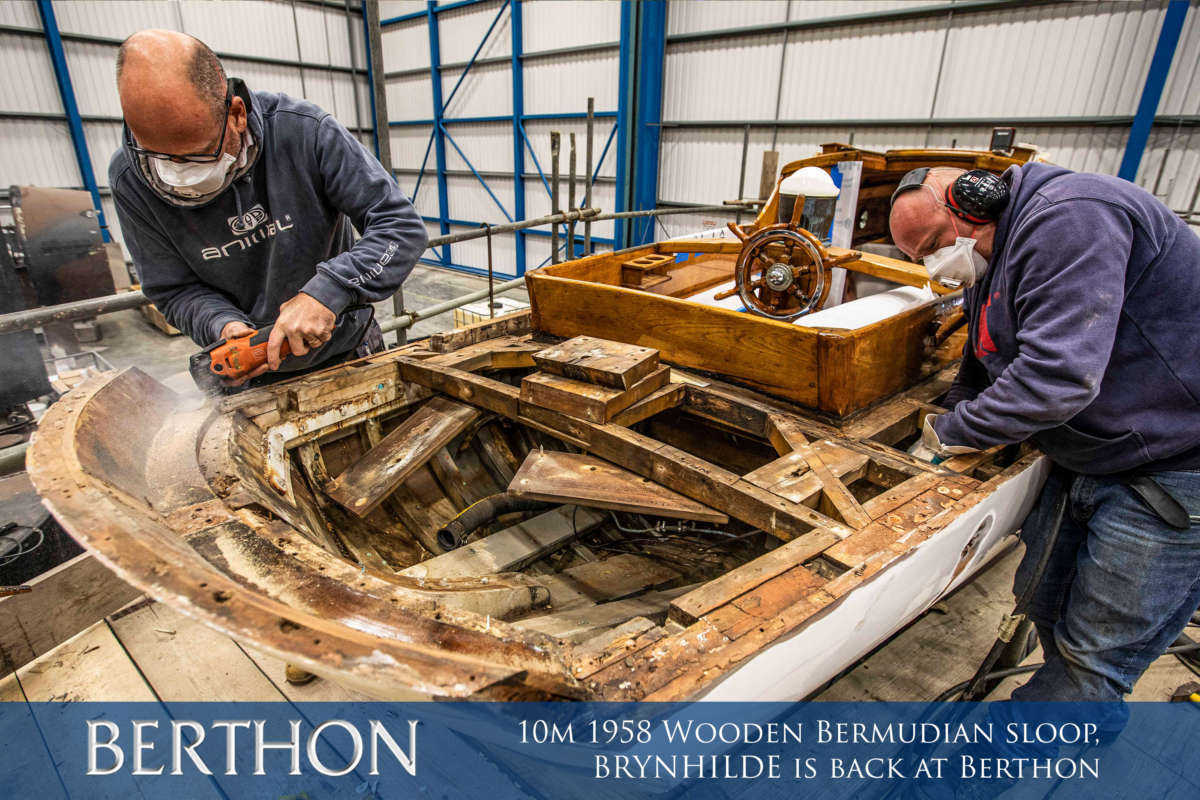 Next month we will bring you more information on the refit of Brynhilde.