CANICHER, a 54 Dutch Passagemaker is in for a cosmetic touch-up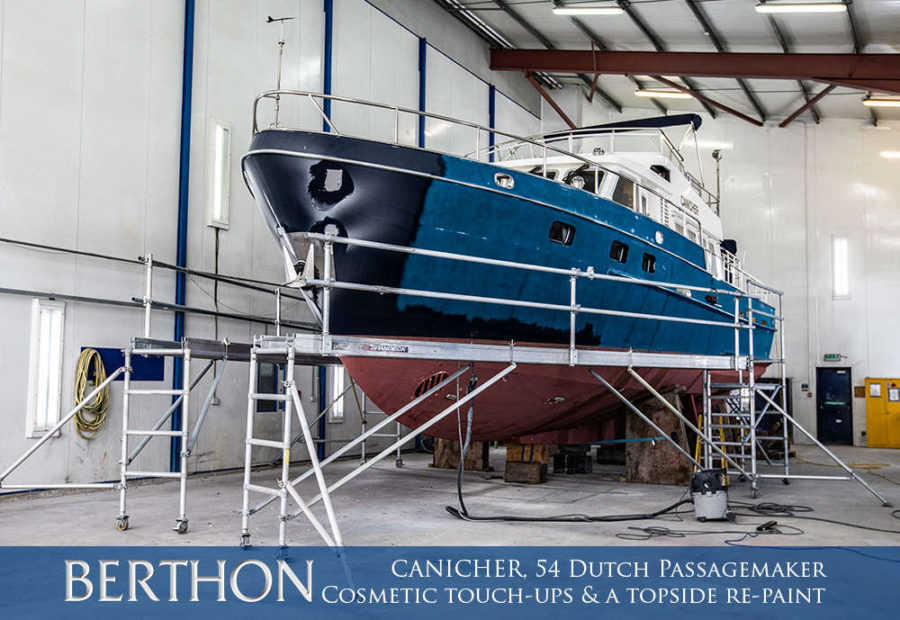 54 Dutch Passagemaker CANICHER, undergoes a cosmetic touch-up
CANICHER, a 54 Dutch Passagemaker has left the paint booth with a full topside re-paint after she sustained a rather long shallow scratch down her starboard side and is now undergoing some superficial smaller repairs and touch-ups. All of the damage was cosmetic and totally non-structural.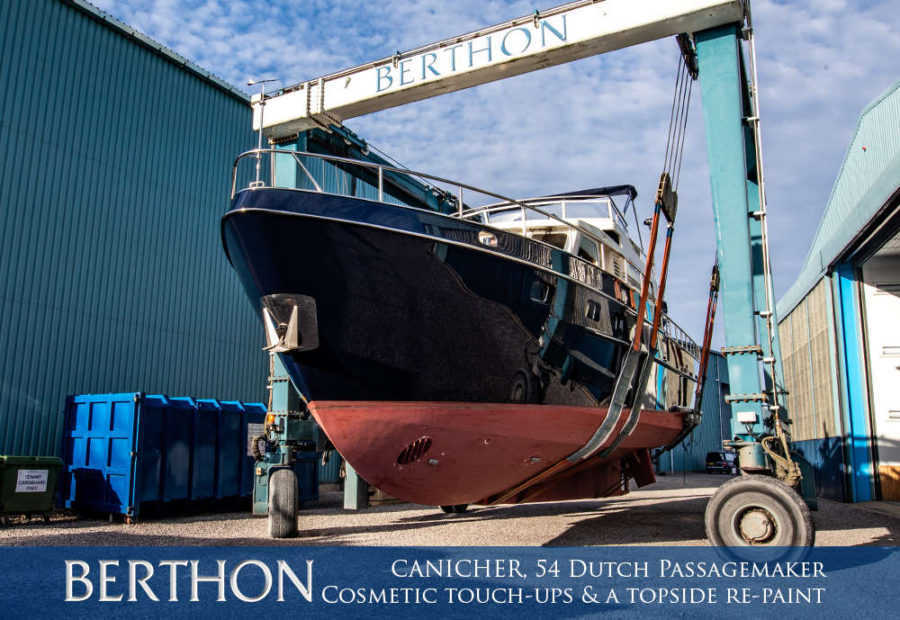 We began with a minor repair to the stainless steel rub rail which was quickly pulled out and polished; you wouldn't know it ever existed. We carried out smaller paint touch-ups on the vessel's superstructure, these being tiny scratches or dings in heavy traffic areas. An external CCTV camera, which was noticed to have had failed, was re-wired and is functioning correctly. Since the windscreen wipers and adjuster wiper arms were looking tired, they were removed and replaced.
A service was carried out on the saltwater pump for galley tap and deck wash. Up on the flybridge, we fitted replacement engine controls to the helm position along with more minor repairs and paint touch-ups. CANICHER arrived here with a Perspex panel on one of the aft saloon windows and a new sheet of glass has been fitted. Finally, we carried out a service to the outboard engine for the tender that is stored on the aft deck.
Once she is complete we will be bringing you a detailed write-up, along with a short video about the work that was carried out on her. CANICHER will be coming to the sales market soon (with Berthon) and is a fantastic blue water explorer resplendent after her refit. Contact us for the fullest information.